Weekend in Maramures – traditions, sightseeing and hiking
Maramures has been recommended to us by both locals and travellers and I have to nod. Maramures is like a different world. Have you ever heard of Merry Cemetery (Cimitirul Vesel) – the happiest cemetery you can probably visit? Or how about a ride on a train from the last century? Fancy seeing traditional Romanian wedding, funeral or religious sights? Add amazing mountains, where we hiked in deep snow for the first time, and in November, while the rest of Romania could only dream about snow. How to spend your weekend in Maramures, what to see and where to stay there?
How to get to Maramures and where to stay?
For this trip, you definitely need a car. It is impossible to do all the following by public transport. We got the car for 3 days (in Raul tourism without any hassle for 35 EUR per day including insurance) and since we picked it up already on the evening before the trip, we had a chance to do some big shopping for the trip and not to lose time with it later on the trip.
Accommodation in Maramures might get pricey in high season, if you don't book it in advance (pricey in Romanian terms, still cheap for most travellers from the West), but with a car, look for accommodation in small villages, you can save a lot. We have been in this amazing house in Moisei (here is the link) and paid less than 10 EUR per person/night with a kitchen and large living room.
Day 1: Baia Mare, Sapanta (Cimitirul Vesel), Barsana Monastery, Sighetu Marmatiei, Viseu de Sus
On the first day of our trip, we have decided to do the western part of Maramures. Starting point was Cluj-Napoca, as usual, and our first stop was Baia Mare, but if you don't have time, skip it, you will miss only one nice tower, little square and nice park, nothing too special. Then we headed to the top sight of the whole region – Merry Cemetery (Cimitirul Vesel).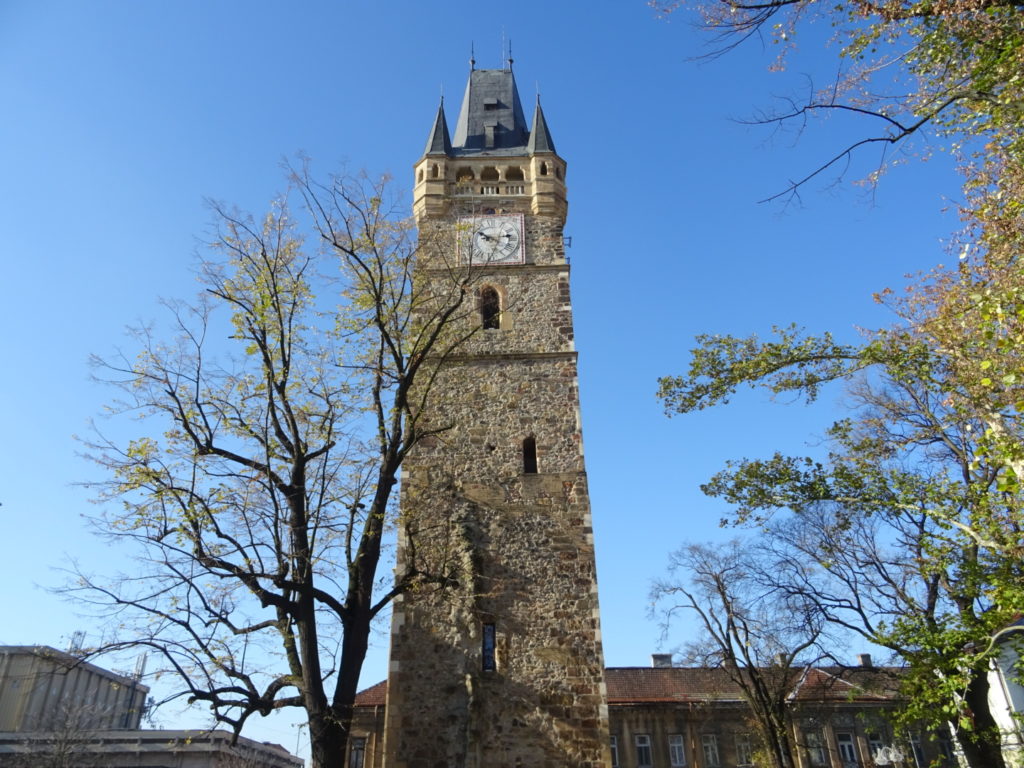 Merry Cemetery in Sapanta (Cimitrul Vesel) is famous for its colourful tombstones full of paintings showing life stories and jokes. The Merry Cemetery is definitely worth visiting even if you, like us, can't fully enjoy the stories as they are all in Romanian. The point of this place is to show, that death doesn't have to be negative, it can be perceived as a part of the natural cycle of life and as a start of something new.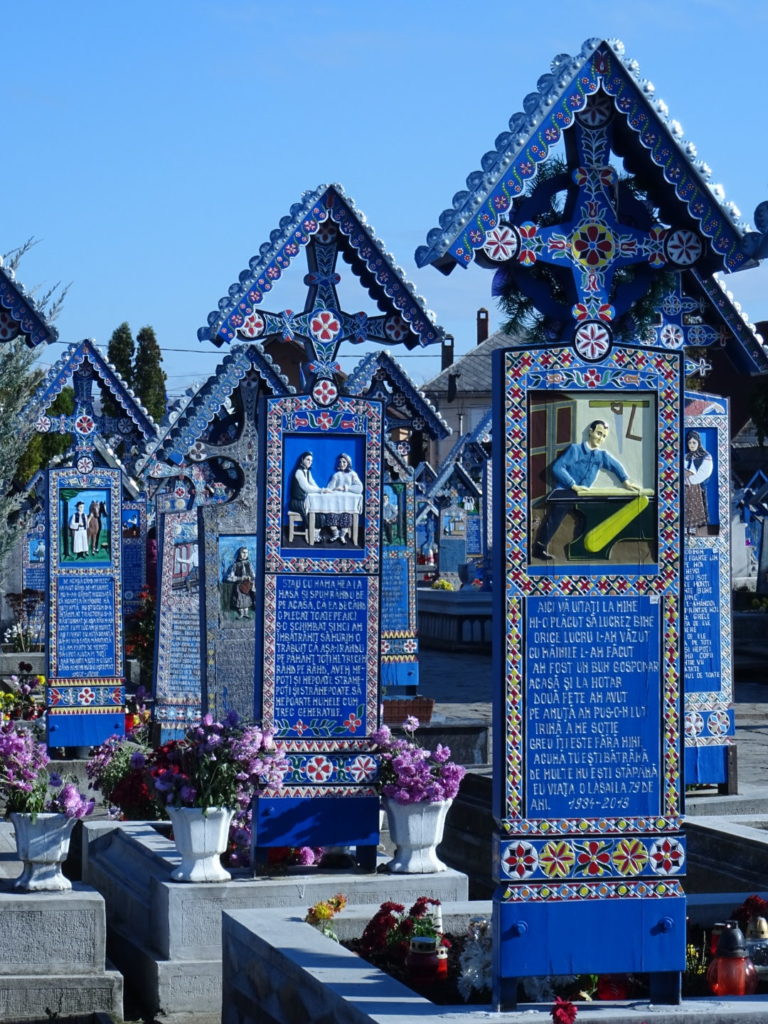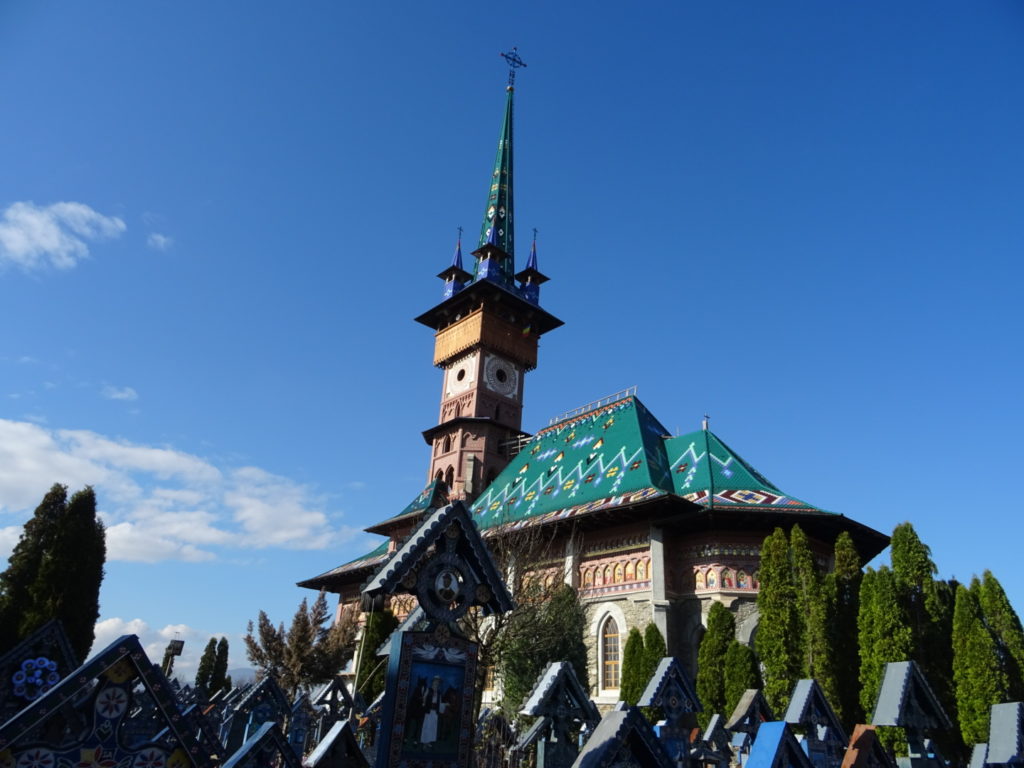 Stop in Sighetu Marmatiei for lunch and if you have nerves and wish to have a Ukrainian stamp in your passport, cross the border. Do so without car and count at least with an hour.
We skipped it and headed directly to Barsana Monastery. You might think you have already seen plenty of wooden churches, but this one is different, way nicer, way calmer and with a beautiful view over the mountains. Try not to fall asleep in the car as you'll be passing beautiful sceneries and you can occasionally see some traditional festivities. I am not sure how common these things are, but we have passed a very colourful traditional wedding and very sad and loud funeral.
Viseu de Sus is the next logical stop. Old train station/train museum. In the evening you can get in for free, but don't expect too much, for the full experience you need to come in the morning and have a ride with the train. It comes only once a day, so check the schedule and don't miss it. It would take at least a couple of hours, so in order to save time for hiking to Pietrosul Rodnei, we skipped it completely.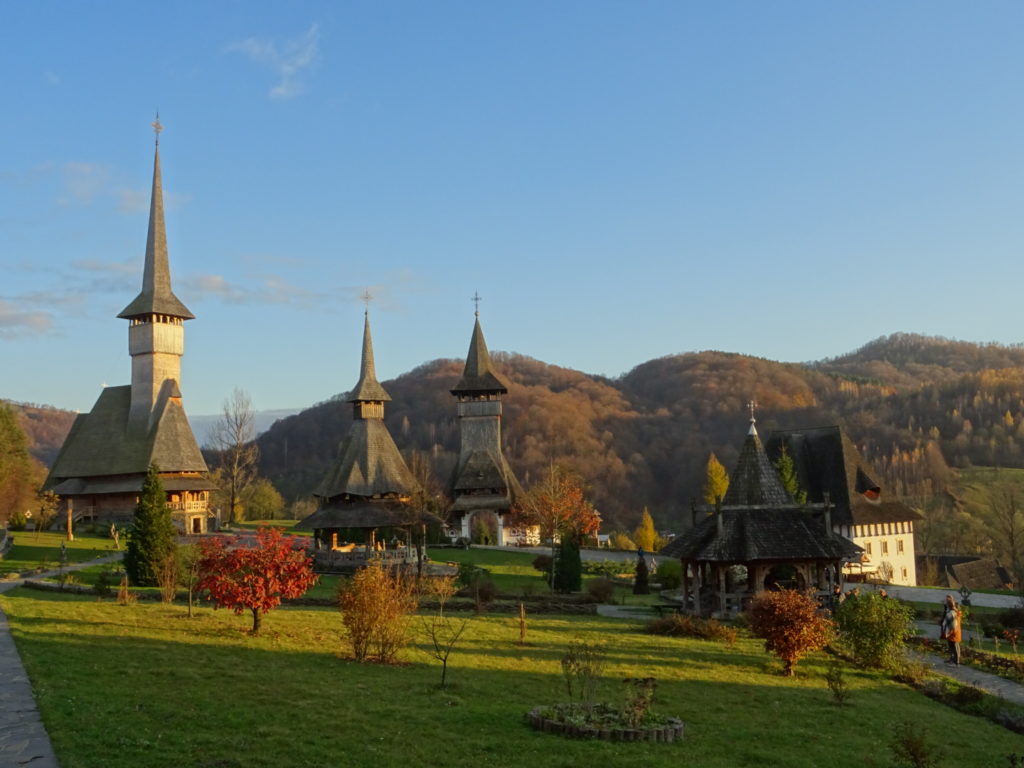 Day 2: Two hiking options for you – easier and more difficult one.
Option nr. 1: Train ride in Viseu de Sus, cable car and walk to Cascada Cailor (waterfall)
The cable car is in use only if there are at least 10 or 15 people taking it. In winter it's no problem, in summer too, but in low season, you might wait for hours or just walking it up on your own (which shouldn't be too difficult anyway).
Option nr. 2 (difficult): Hiking to the highest mountain of Maramures – Pietrosul Rodnei
Check the weather, because you might be surprised by snow in mid-November like we were. We hiked it up without any special equipment, but I'd suggest you not to do that unless you have good experience with hiking in snow. If we came a couple of days later or in bad weather, we would be probably under a high risk of an avalanche. So please be careful, know your limits, ask locals and mountain guards if necessary. We were lucky and we were hiking on the sunniest day with not too much snow (snow was nowhere else to be seen on the way from Cluj to Maramures) at the end of November. Go with your car all the way to Borsa Monastery.
You need good shoes though and some endurance. You'll have to overcome about 1500 meters difference in sea level in about only 10 km or so, in snow it's way more challenging as you have to dig holes for your feet, while you keep sliding down a bit. In the last part of the hike – from the Lacul Iezer, there is no path in winter and you just have to go directly up the mountain, which was the most challenging part.
The way down is fun and fast, if I was doing this hike again, I'd definitely bring something to slide down the hill on. Ben and Anna did it on their ass/backpacks, Judita stayed in the meteorological station under the worst part and tried local palinka with locals and me and Lukas tried not to get even wetter than we already were. Needless to say, unsuccessfully. Way down in slow is really fast anyway, especially if you have frozen feet like us.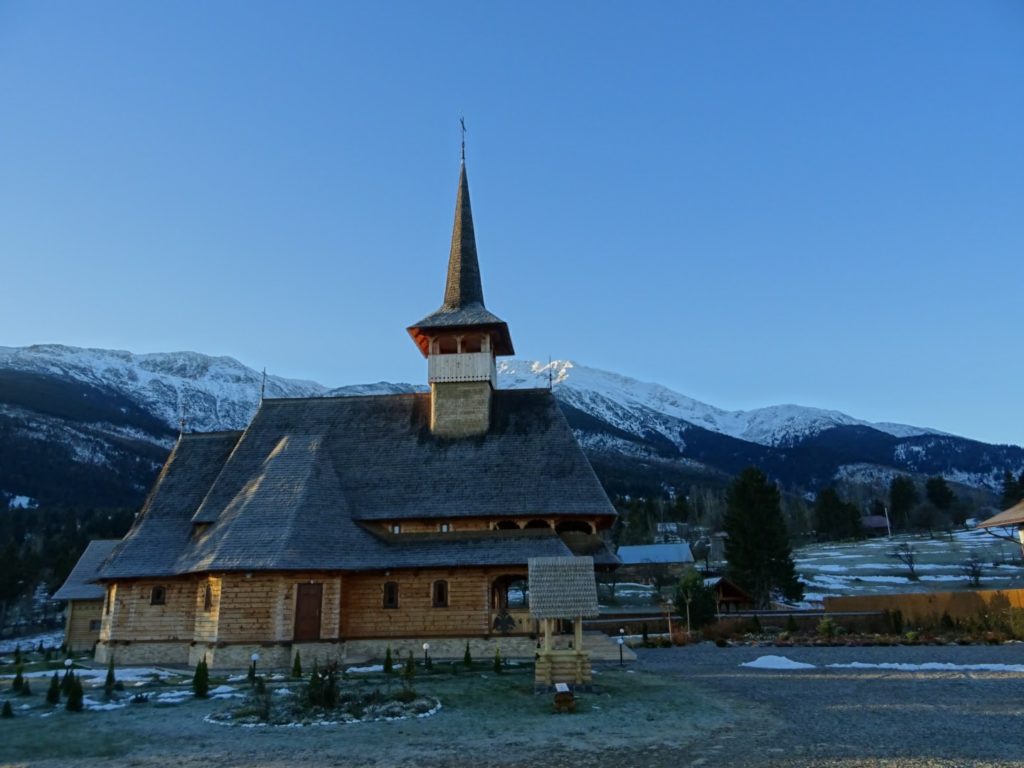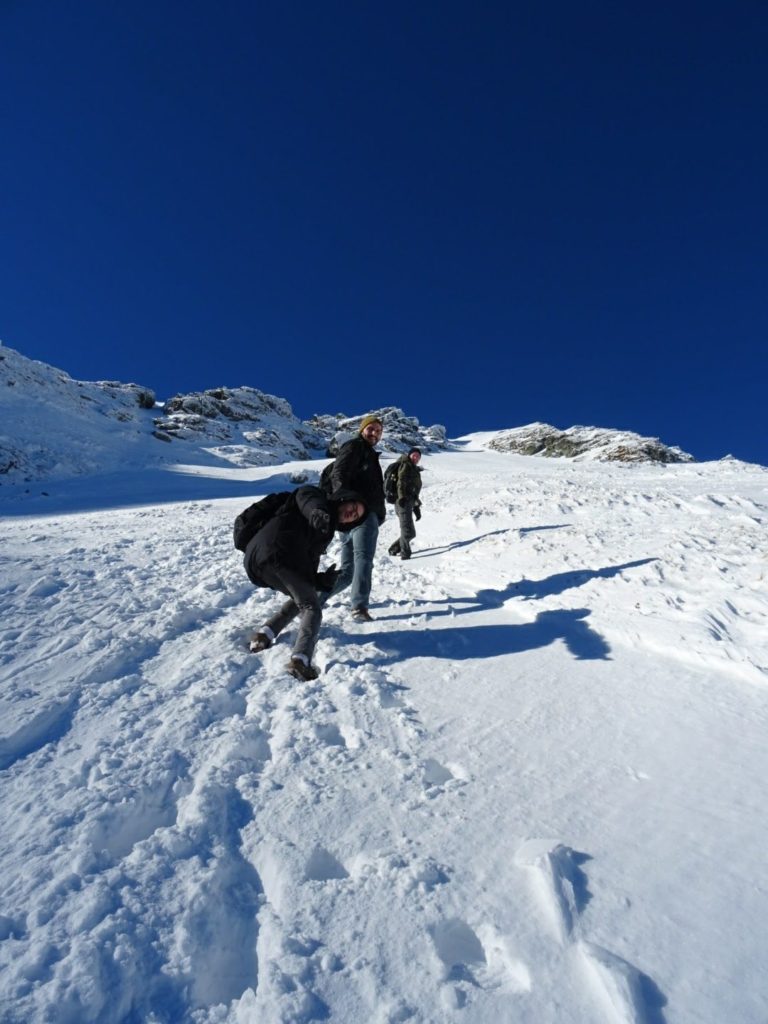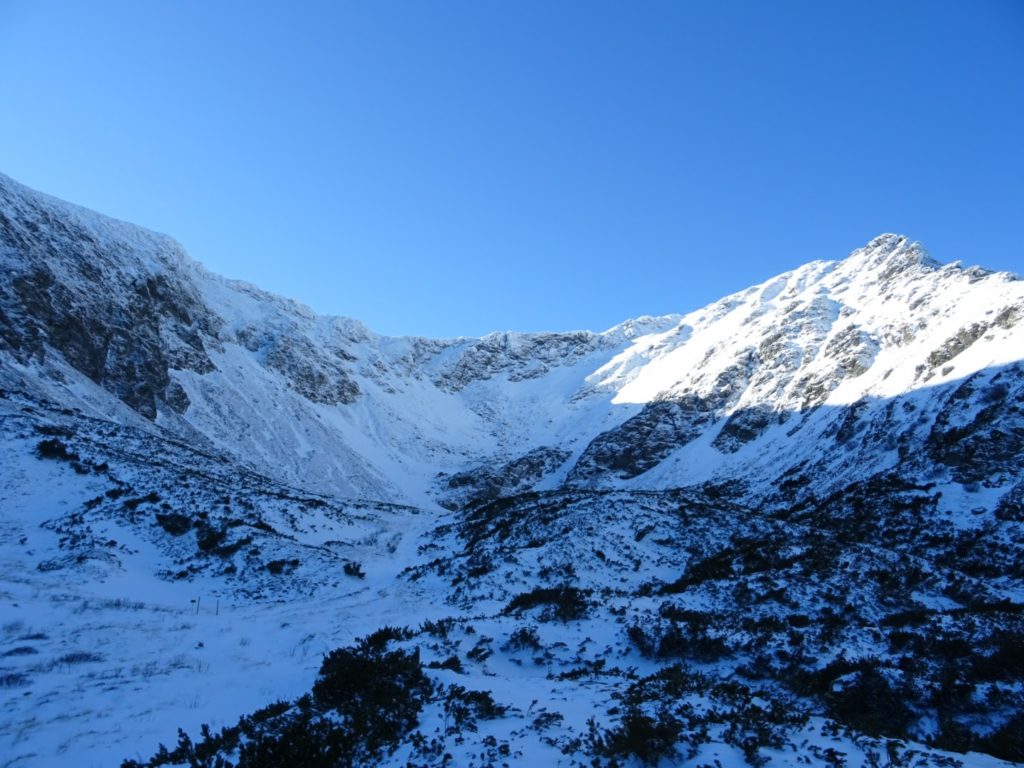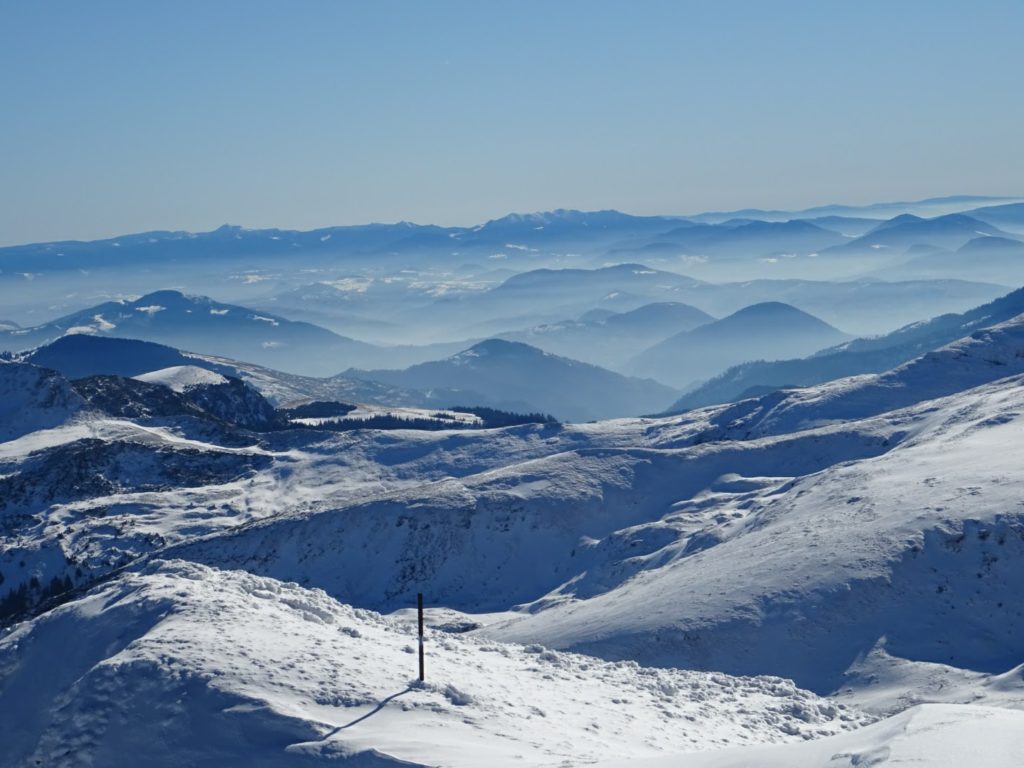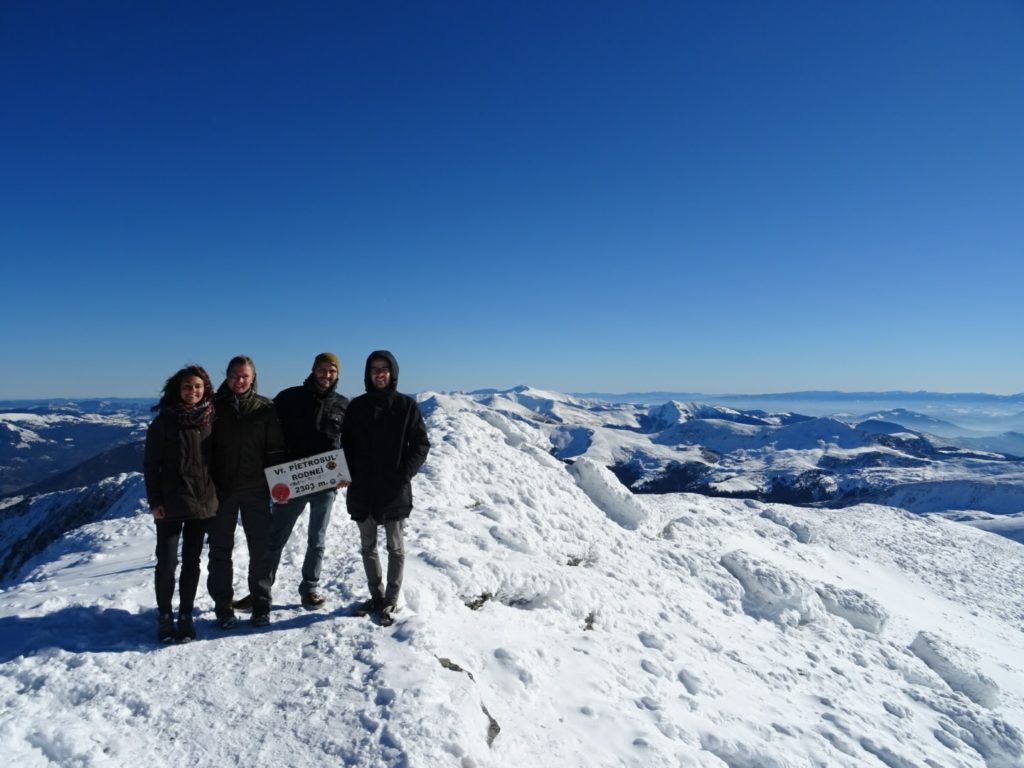 The next day, you can either go quickly up the funicular to Cascada Cailor or head back to your starting point – for us it was Cluj. We had a bit of time, so we stopped in Bistrita. It's a nice small town with a nice walking street with tiny shops and a very old church, which was in the time of our visit closed and covered due to renovation. Of you have time, stop by, if not, you won't miss that much.