McKinsey Prague – SHE excels
Anna told me to apply for this workshop, since she went on a similar one at McKinsey couple of months earlier. Unlike most of the times, I didn't ask plenty of questions and didn't spend hours by googling it. I just trusted her. The only thing I knew about McKinsey was that they do consulting and are one of the most influencial companies in this field (or at least over here in the Czech Republic), right next to KPMG and BCG. I was a bit naive and thought that it's one of those events for which almost noone applies, so they end up taking in everyone. Don't take me wrong, I was glad I was chosen for it, but I didn't consider it as some sort of a success. I realized just after I had arrived to McKinsey that it's a big priviledge to be there and have the chance to be in one room with so many talented women. Many of them are studying or studied abroad and except for that, they do at least three other extracurricular activities. Fields of our studies varied to my surprise a lot. Natural science, economics, humanities, IT… and I knew right from the beginning that there is plenty of topics to talk about with the rest of the girls.
When I arrived to McKinsey, I was immediately welcomed by lovely personnel and a badge with my name as well as sign on a table were waiting for me. Notebook, pen, McKinsey magazine and everything we could possibly need was there as well. We were all dressed in bussiness casual as said on the invitation and I was glad I finally wasn't "the weird one" like in the underground. Not for long though. Then I started asking millions of questions like usual.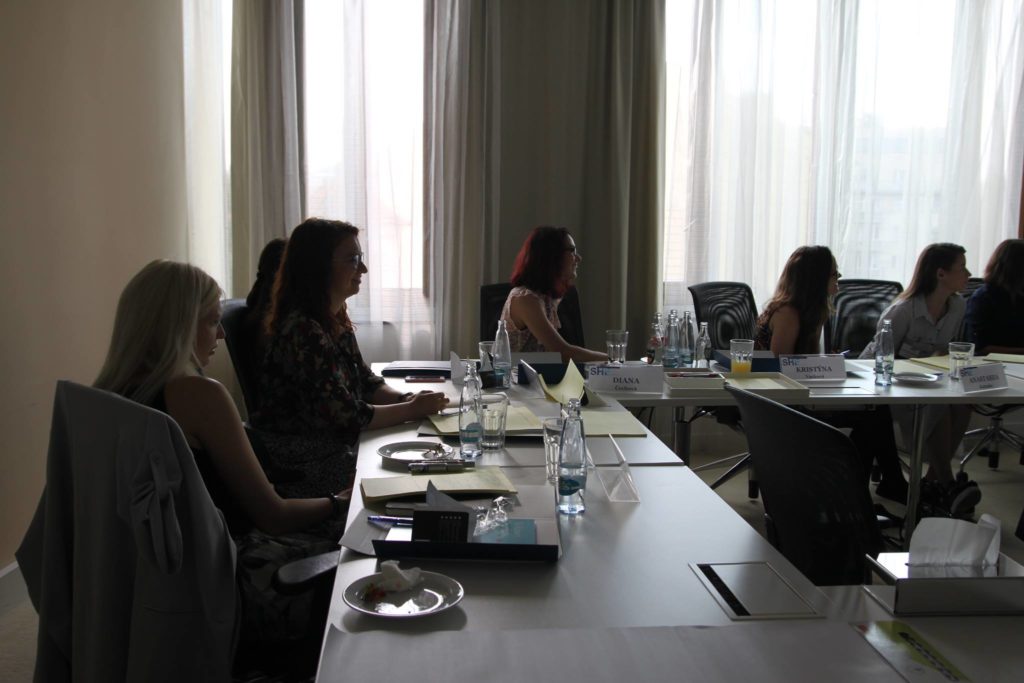 I was glad that the workshop was lead by consultants and ex-interns and people working in HR, so we got some advice from everyone and could ask huge spectrum of questions. First of all, we went through theory, which was interesting, but I wouldn't rate it as life changing or so. The second part was what caught my attention. We had a chance to try consulting "on our own". We were divided into groups and given a case and it was amazing! To be honest, up until this point I have never thought about working in consulting, I thought it's a boring job in the office for lawyers and economs, nothing creative. I was so wrong! Surely, you need numbers and statistics, but you need to think out of the box as well.
What does it mean, consulting? Consultants are coming up with solutions, which make things for and in the company more effective and make them more competitive. It could be literally anything from making internal comunication faster to changing the marketing aproach of a company. It is every time different and also in different countries. As I was told in McKinsey, you work abroad for most of the time, isn't it exciting?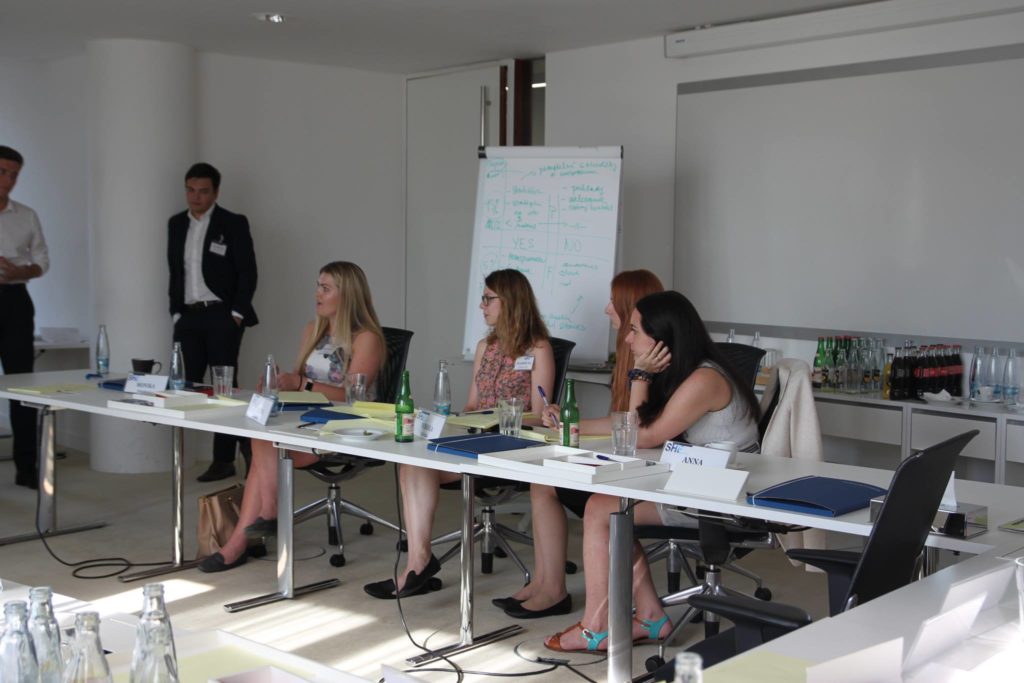 In the evening, we had dinner and time to talk to everyone over there, which was very enriching as all the girls were super interesting and the people working in McKinsey were honest with us and we could ask them anything we were curious about. I was leaving McKinsey full of impressions and experience, which I was processing in my head until late night. I can tell already, that Im pretty sure I'll try to apply for an internship or job at McKinsey sometime in the future.
Did you know what consulting is? Would you like to do that?