Not to miss in Ninh Binh
From Nghia Lo we headed back to Hanoi, followed by a short journey by public bus to the train station, and after two hours of travelling by a comfortable train, we reached Ninh Binh. As this area is a short drive from Hanoi, the visitors are more frequented here, but there are also interesting and less known places to explore here. The flat landscape is represented by limestone rocks, which are very often surrounded by water surfaces.
But now to the places, you should visit:
Hang Múa
Near the touristic village Tam Coc, we visited Hang Múa, where we climbed up to the viewpoint, from which you can observe the surrounding wetland landscape with karst formations. After a walk to the stairs, you will definitely appreciate a visit to a cave. One part of the cave is flooded, here is the so-called Silver Spring, but the sidewalk leads through the clear water to the rear. Anyone who likes adventure can come through the clear, but dark water as far as they dare.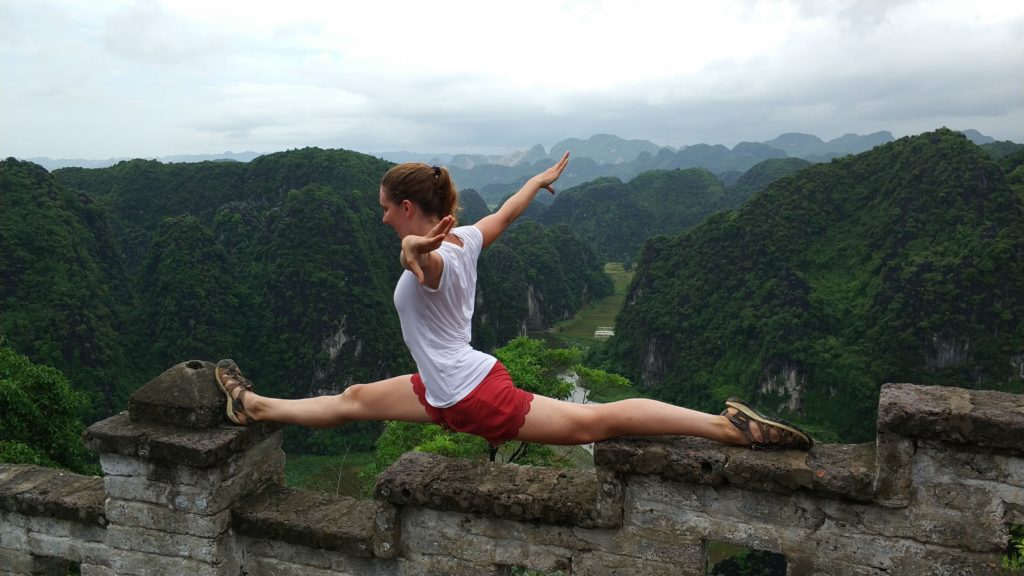 Trang An
Perhaps the most famous place in this area, one of the most visited places in Vietnam and also a UNESCO monument. After purchasing tickets (very expensive in terms of prices in Vietnam), you will board a boat and a lady in a rice hat will take you for a river cruise, you will through the caves and drop you to an island with a pagoda and then the filming location of Kong – Skull Island. This place is frequented but worth a visit. Thanks to the limestone rocks, the water is clear and floating club mosses are quite fascinating.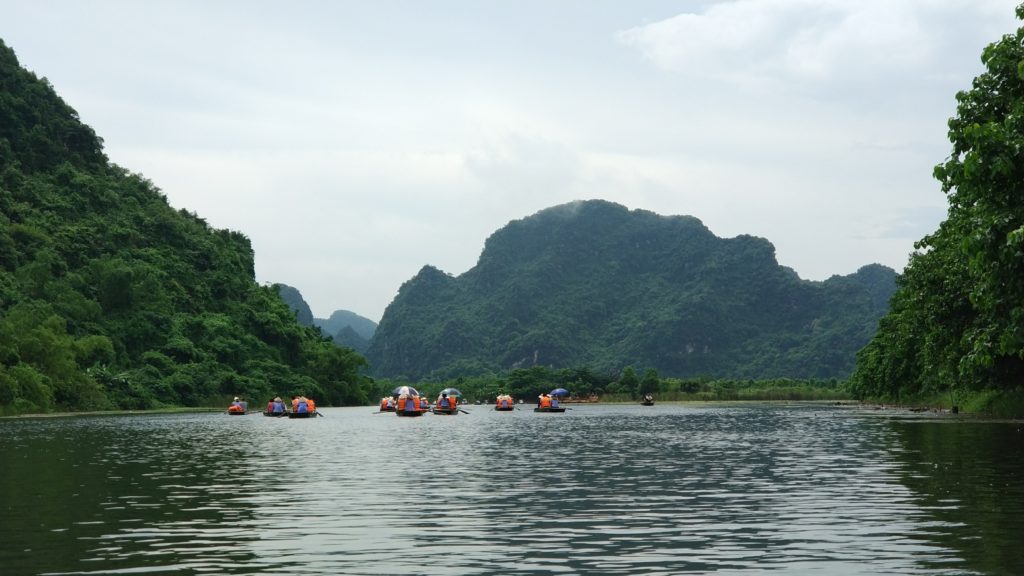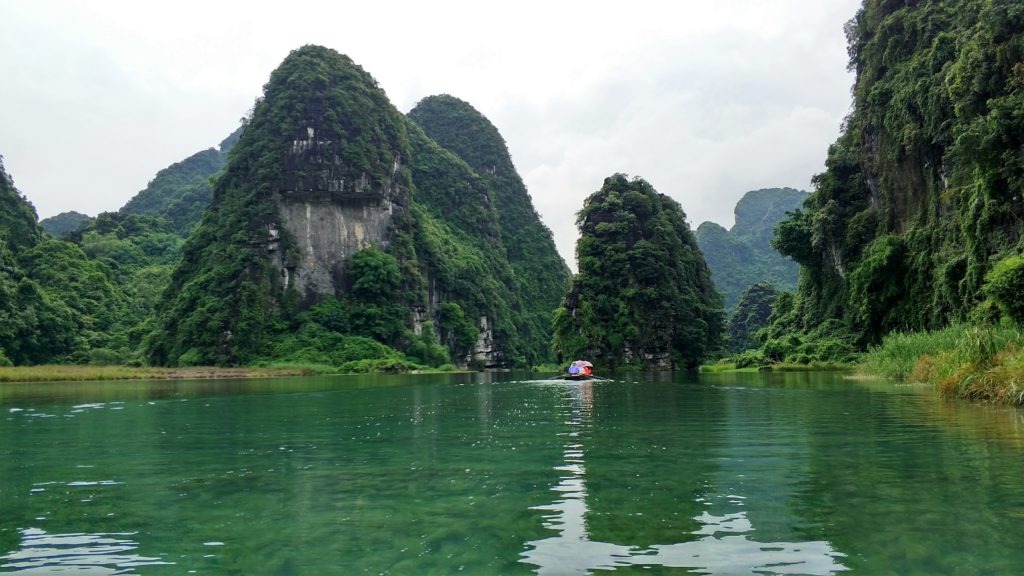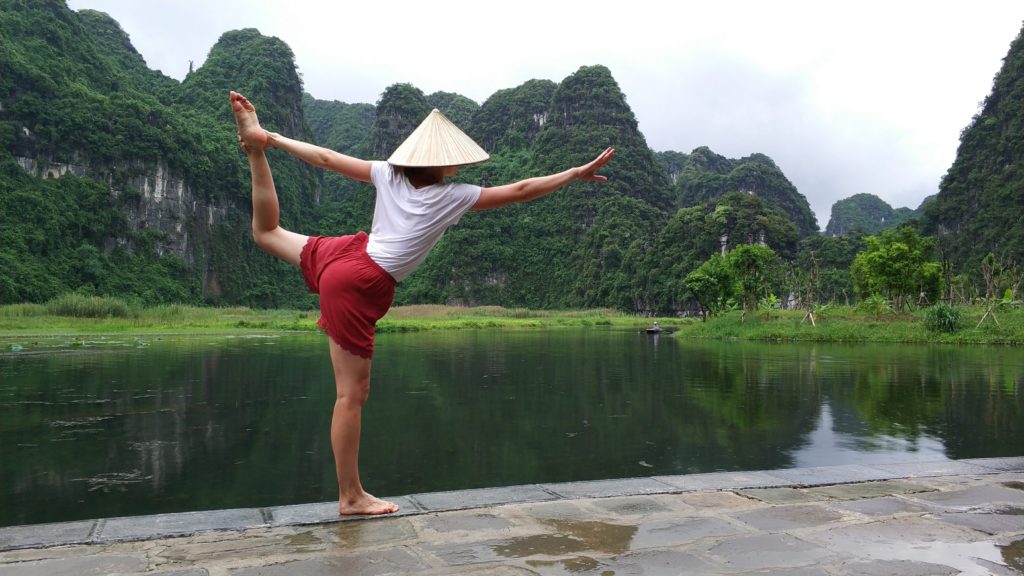 Bái Đính
By unusually wide roads, according to our observation over-sized and possibly perhaps somewhat inappropriate, we continued to Bai Dinh complex. Already on the way, we noticed how extensive and majestic this complex is. From the parking lot, you will reach the interesting observation tower after a 1.5 km long journey. There is a huge golden Buddha on the ground floor, and the lift will take you to the 12th floor. From here, there is a view of the great combination of temples and houses connected by covered subways. The main temple is heavily decorated, and there are three golden statues of Buddha standing up to the ceiling. The bronze statue of Buddha Sakyamuni with a height of 10 meters, weighing 100 tons, is today the hugest statue in Vietnam. This statue is cast from pure bronze and was imported from Russia. Interestingly, the entire complex was built near the original temple, but most of the buildings were built in 2003-2010. Anyway, the experience is interesting.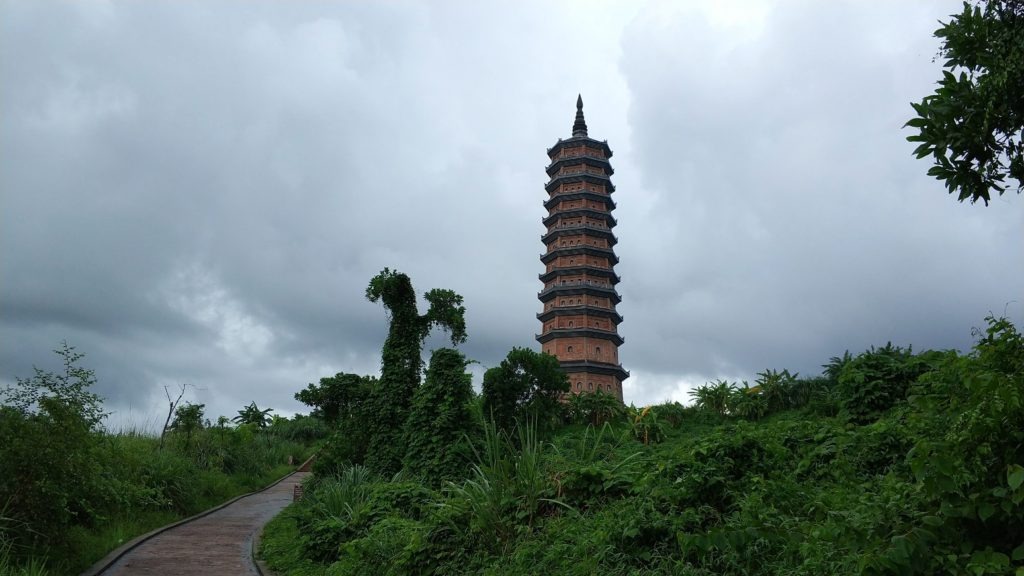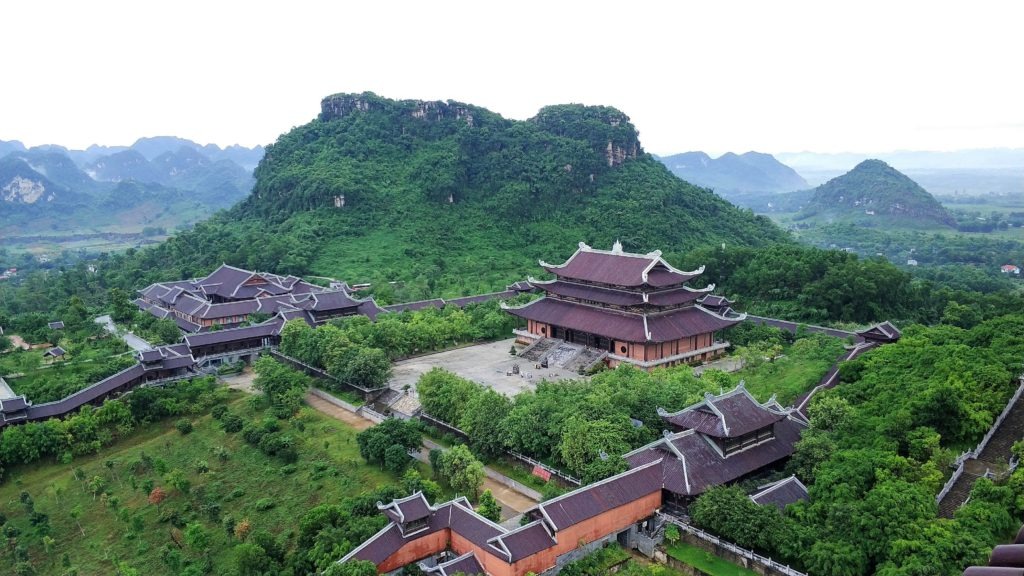 Cúc Phương
A real forest! In Vietnam's oldest Cúc Phương National Park, where you can enter for a reasonable fee, you can take a look into a rescue station for animals, go for a short walk or several day trips. First, visit the rescue station, a guide will take you through a pavilion of carnivores, monkeys and turtles that rescue the hunters and gradually rehabilitate them and prepare for a return to nature. They have, for example, a pod shell, a leopard, about 15 species of monkeys and 20 species of turtles, all of these animals live (or rather dwell here in Vietnam).
Then, on a motorbike, you pass about 20 km into the very centre of the forest, where a 7 km pedestrian walk follows the narrow trail. High trees, thick undergrowth, banana trees, liens, ferns, ubiquitous insects, spiders and especially humidity! Below the trees, it is not as warm as the very high humidity, so you will sweat after the first stairs. But super! On the way, you can look into a pretty deep cave (remember the headlamp) where the bats are hanging from the ceiling, bypass a 1000-year-old tree, at least what's left of it and enjoy a proper jungle without a wake-up guide. It will probably change with the advent of tourists with large cameras and female tourists in high-heels. So far, virgin untouched nature, so hurry.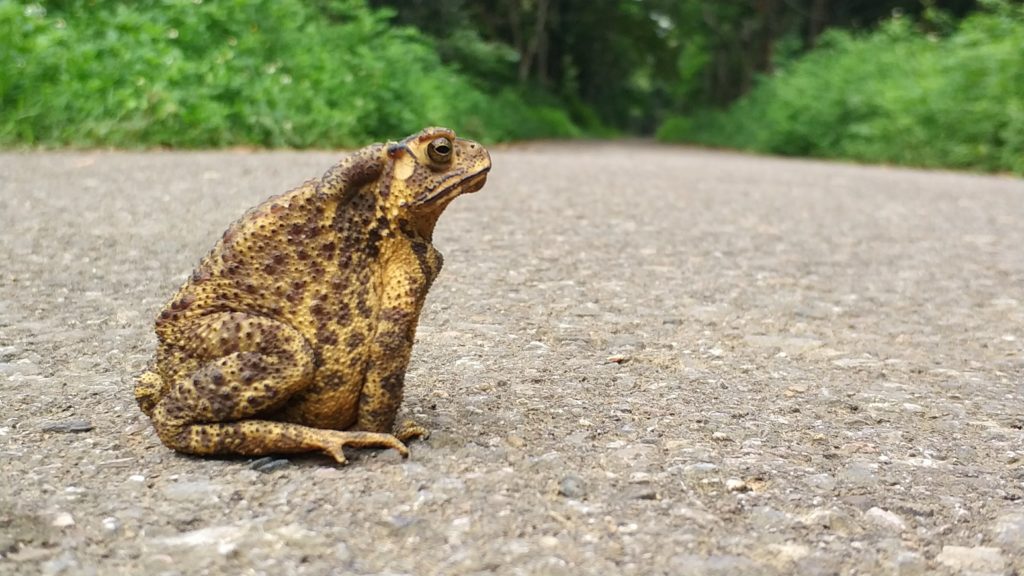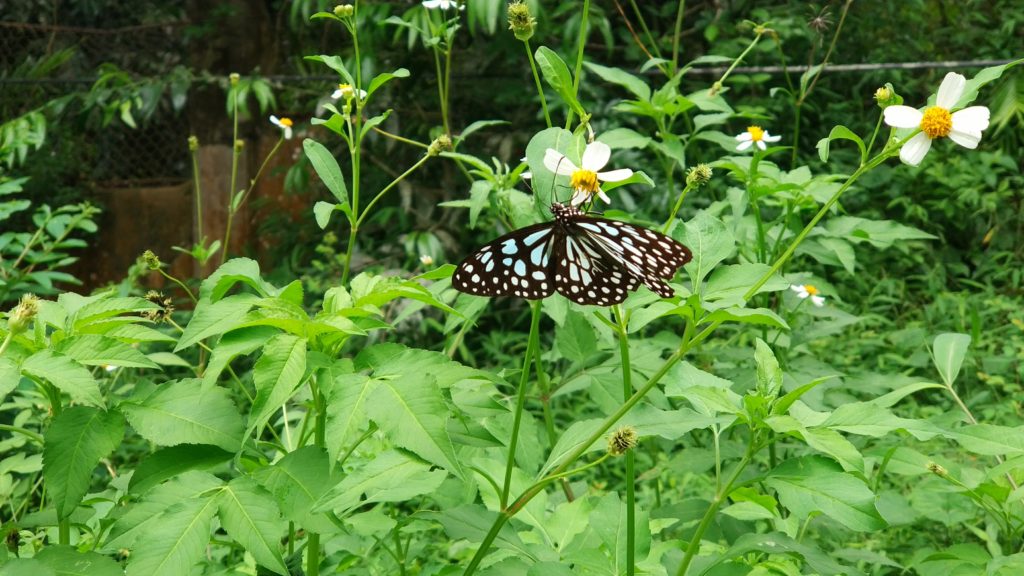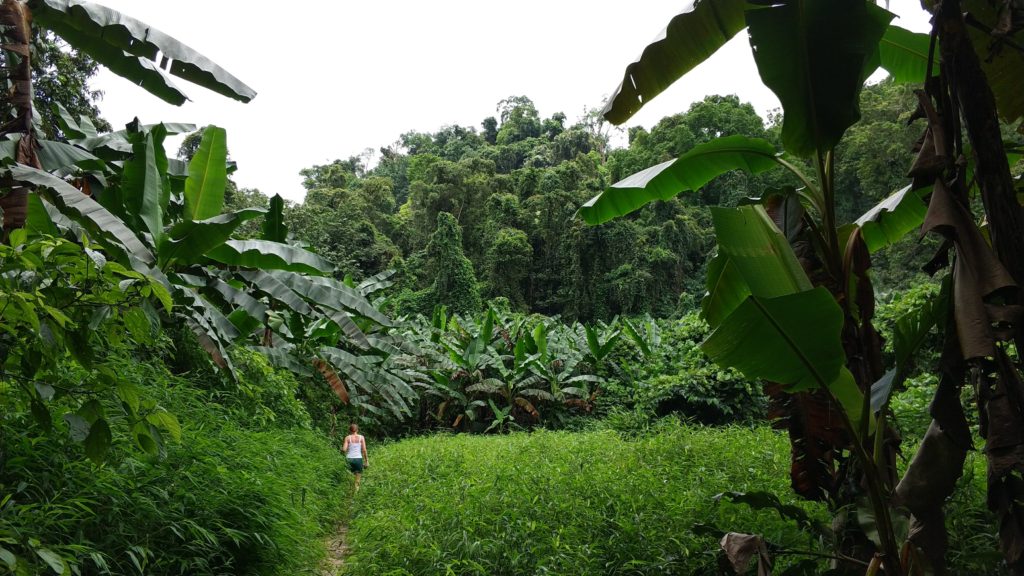 Van Long
Go on the boats to Van Long, something like the Trang An, just about a hundredth of tourists. Karst formations gleaming from clear water, silence, monkeys on rocks and mysterious caves. Time this visit to the sunset, it's worth it.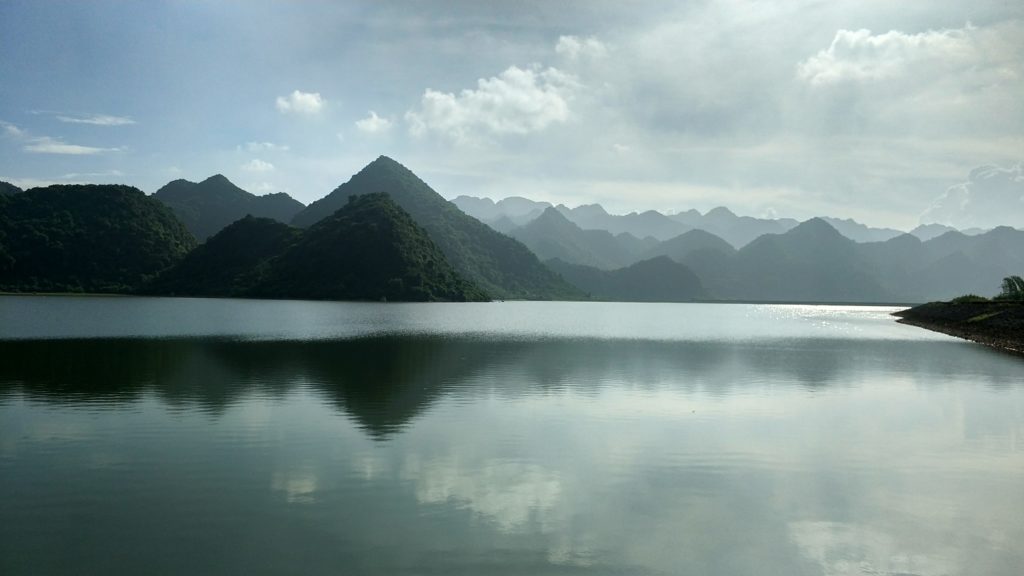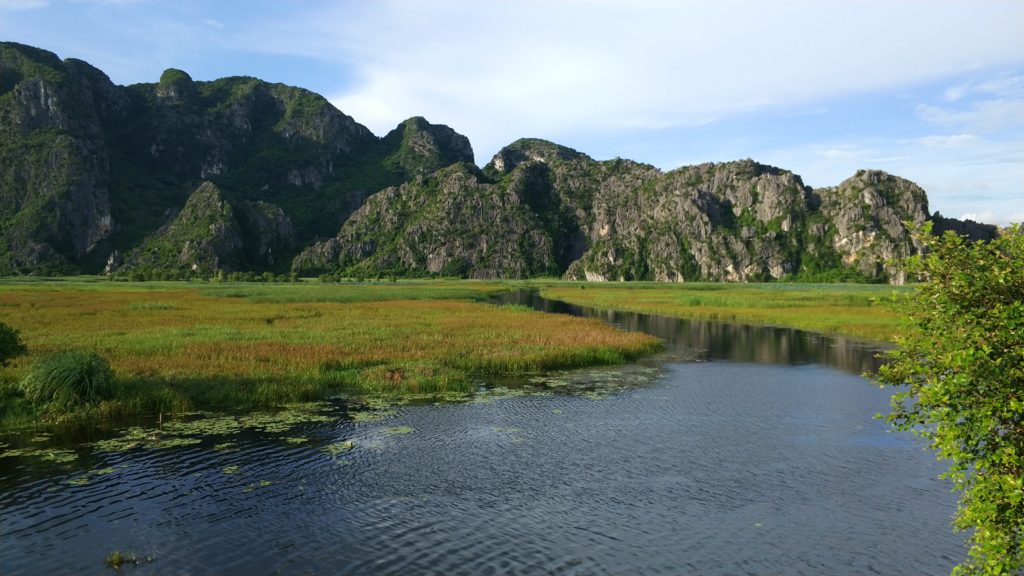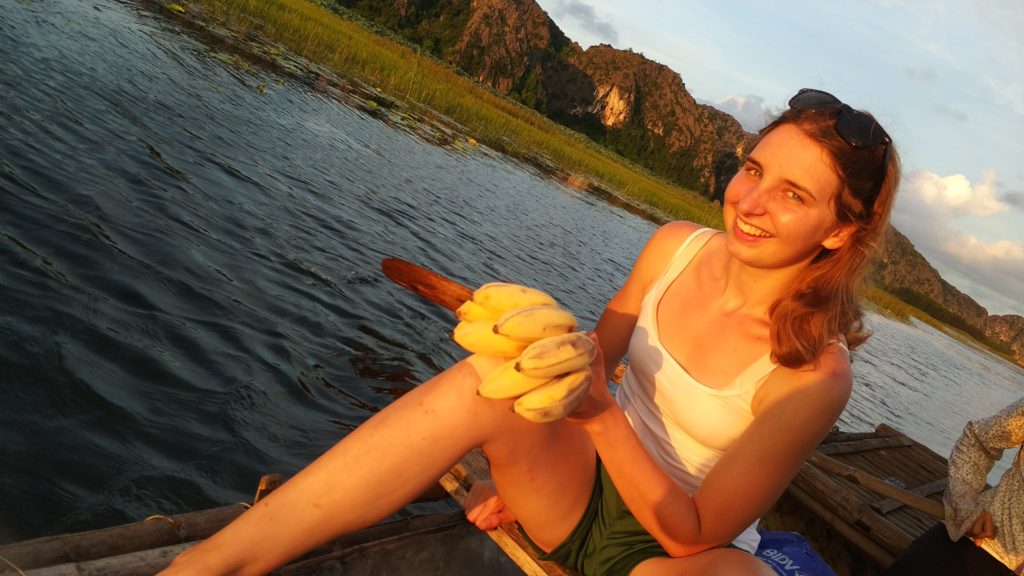 Have you visited any buddhist temples already?