Singapore – country of your dreams or not?
Singapore is expensive, but you can learn from our experience and enter many beautiful places for free, eat cheap and stay on the budget. Learn how with us!
We have had many expectations from Singapore, some have been full-filled, some have been overcome and some things have disappointed us. But now, alright … what was after Dubai?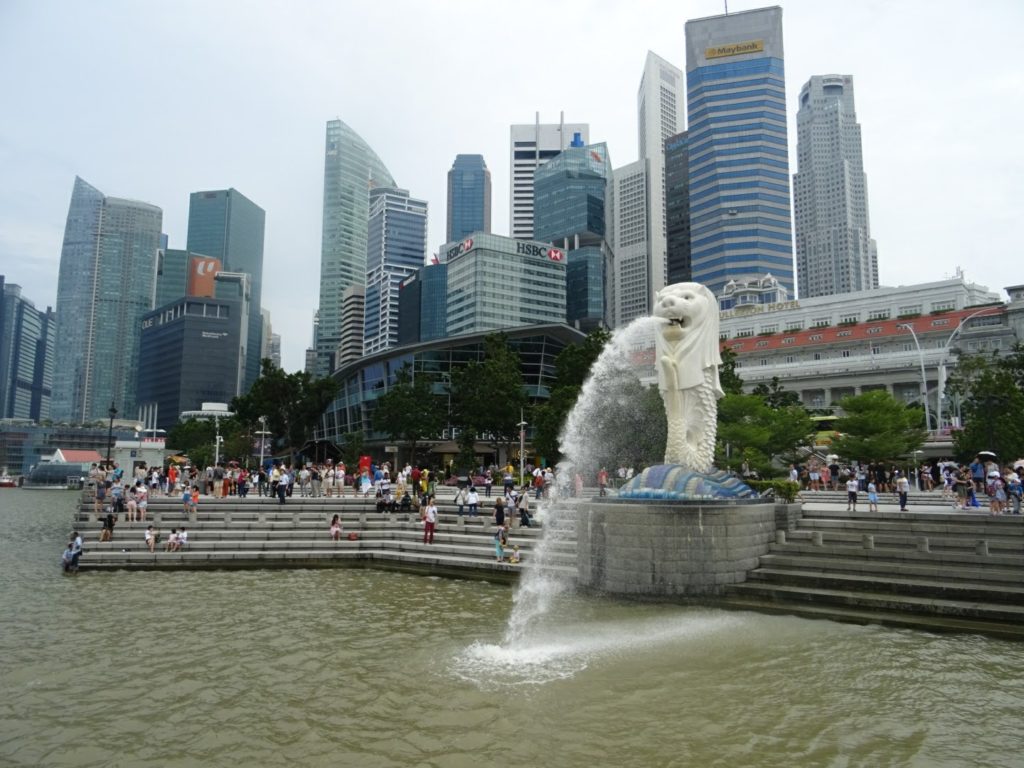 We got an unpleasant surprise in Bangkok in the form of losing the luggage. No one knew where it was and when it arrived, and because we were leaving Bangkok in about 8 hours we were not sure when we will get them. We were a little bit afraid to be bored at the airport, because besides the crossing between the two Bangkok airports, we had nothing to do for that day. It turned out to be quite convenient that we could travel around Singapore just with our small backpacks afterwards.
Buying a public transport ticket
The airport in Singapore was as beautiful as we expected, but buying a ticket to public transport was overwhelming. The slot machine does not accept credit cards, so we went to look for an ATM. Then it turned out that the slot machine does not accept banknotes with a value higher than 5 SGD, but the ATM will not give you a banknote of less than 10 SGD. We went to look for a place where they sold tickets behind a counter, reportedly at another terminal. We found it, but we had to wait about 30 minutes before we got them. Then the metro journey was relatively smooth and another surprise arrived at the hotel.
How expensive is Singapore?
Singapore is probably the most expensive city we have ever been. All accommodation was expensive (but we still tried to stay as cheap as possible, while keeping a private room here), but we did not expect nearly 40% tax in addition on arrival. It seems to be a standard. Definitely not for lowcost backpackers on the budget like us.
We had some food in our luggage because we found that food is significantly more expensive in Singapore than elsewhere. Well, I do not know what you think of it, but we were sweating when we found out that an instant soup costs almost 2 euros, a box of tea 6 euro and a cheap yoghurt also around 2 euros. In our lost luggage we had oatmeals, tea, apples, biscuits, etc. Fortunately, we managed to alive the time without our drugs, repellents and most of the hygienics products. What we really felt was missing was an umbrella and dry clean clothes.
Humidity and rain
The other day was raining cats and dogs, which was not ideal for a trip to nature. At one place where the worst situation was, the security of the place decided to lend us his umbrella which he found himself in lost and found. As for wet clothes … we have never been anywhere, where the humidity is around 85%, so it was our first experience with water everywhere, and the impossibility of drying anything. There was a hairdryer in the room, so as Pat and Mat, we'd put the handkerchief out of our kidney-wallet (we did not have to hold the button) and wedge the hairdryer into the drawer so that it blew down where we left wet clothes on the stool. We were enthusiastic about our creativity, the other hotel guests were probably not, they could hear the hairdryer on the floor below probably, and the process of drying things went very slowly.
What to see in Singapore for free?
The very first evening we went to Gardens by the Bay and it was worth it! I think these are the most beautiful gardens I've ever been in. We both dreamed of how beautiful it would be to go there for a date, yes, so much romance.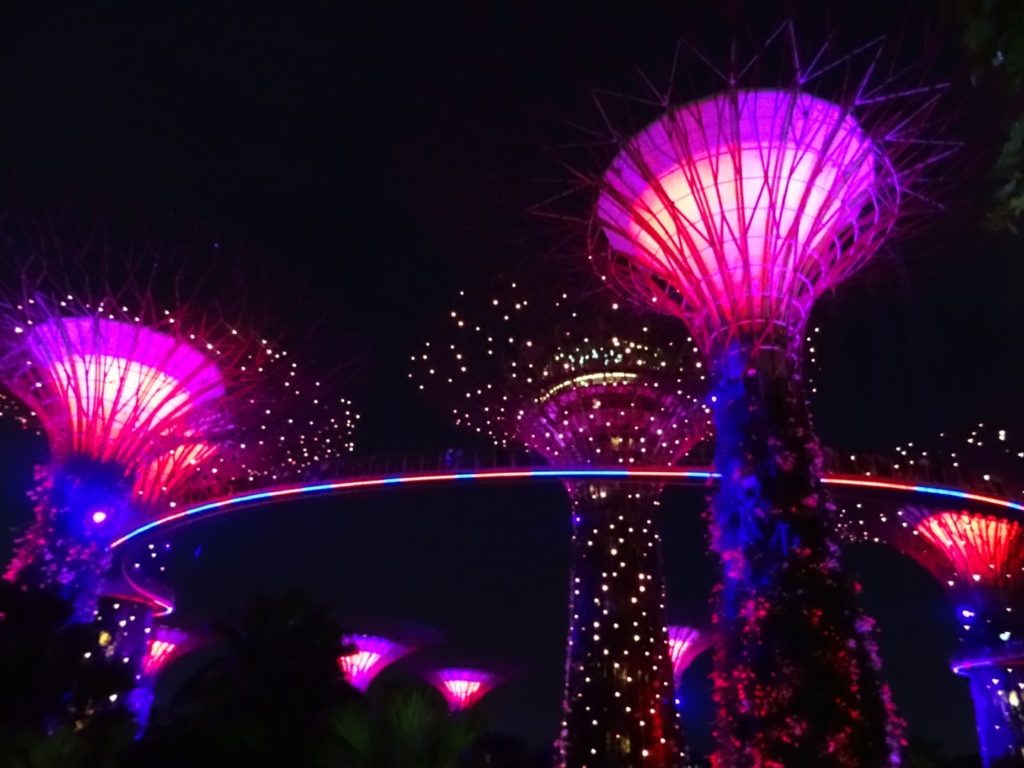 We started the next day by a long journey to the edge of Singapore to Sungei Buloh Wetland, where the beautiful nature was, but we were a little disappointed that we did not see crocodiles and that the birds were all scowl. It was raining all day and we were still without an umbrella, but we survived it. Only Míša was freezing in the subway and I felt unconfortable with my wet feet.  Why would you set the AC to 18 degrees when outside there is 35? We decided to spent the whole day in nature so our next journey led to Chinese and Japanese gardens. We were very tired but we managed to visit the Botanical Garden and how big it was! We highly recommend all of these places.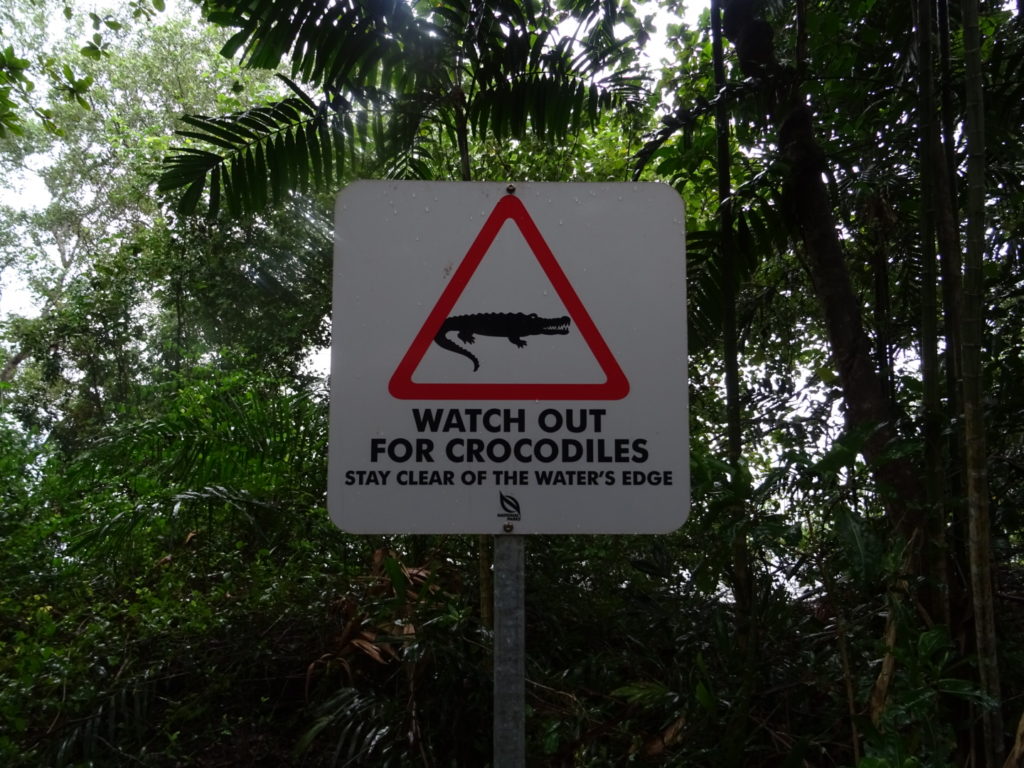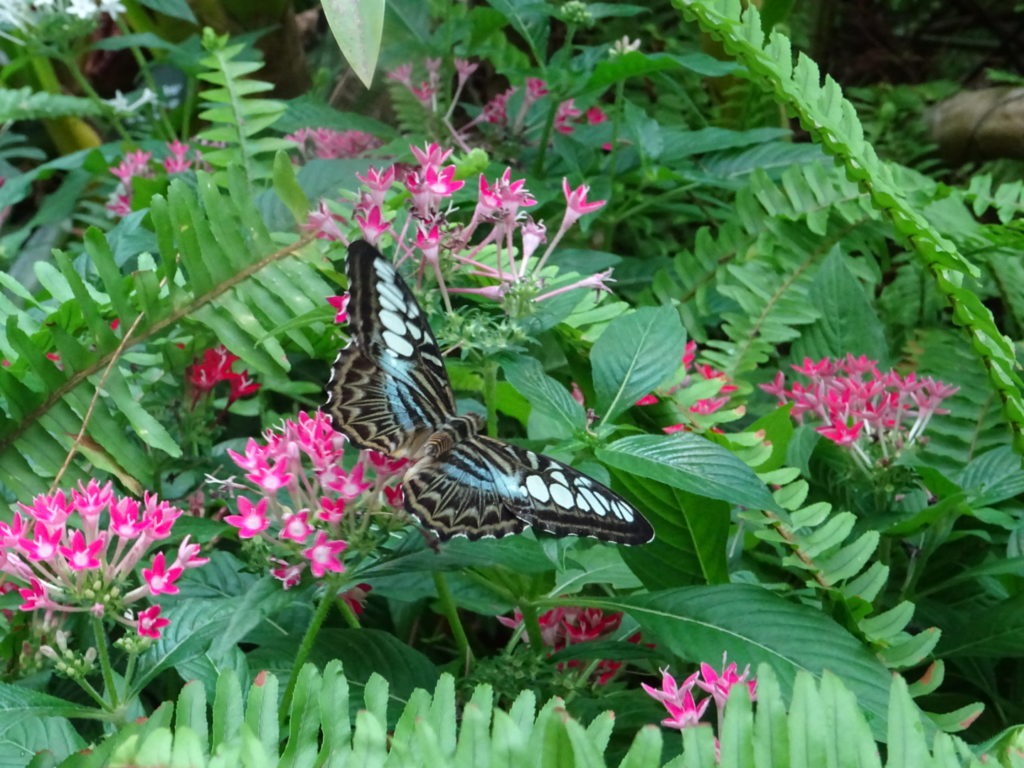 In the evening, we were told that our luggage was found and will arrive in Singapore at about 9 o'clock, so we enthusiastically went to the airport where we spent at least 1.5 hours. Míša on the terminal and me in transit. The bags were both sent to my name, so they did not let Míša in. They could not find the backpacks again, this time in Singapore. We supplied all the papers, described the backpacks and their way. And it was not easy. The lady behind the bulkhead looked at me disbelief when I told her that the baggage had flown with Fly Dubai from Bratislava to Dubai, where they waited for 16 hours and then flew to Bangkok where we planned to fly from another airport with AirAsia but now they came with ThaiAirways. Well, I will not strain you. We have them! I would never believe that something would make us delight just as little as clean and dry underwear.
The last day we decided to go to the centre and we were glad to have left it for the last, shortest day. The centre is beautiful, I liked the Chinatown most, but Merlion and other tourist sites did not amaze us much. The last day, apart from the centre, we also had The Southern Ridges and Henderson Wawes, which did not disappoint us again. This is a Singapore walk among the trees, in the rainforest, in the middle of the city. Splendour!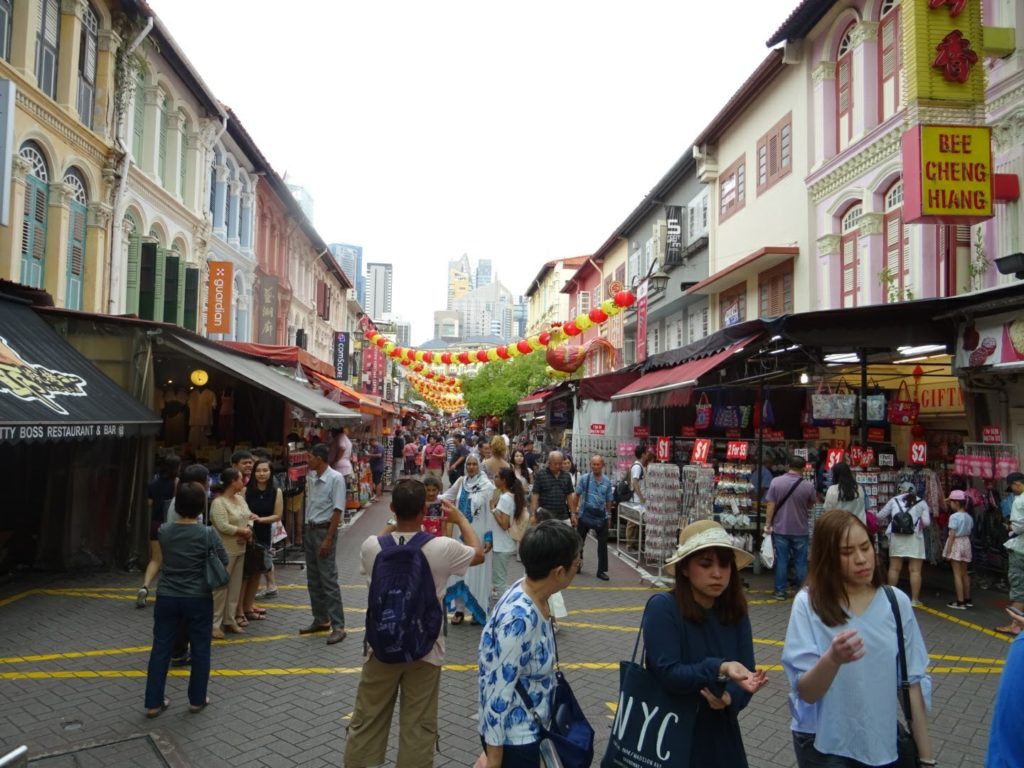 How to cross the border to Malaysia on the bus?
At 5 pm we boarded the bus and were looking forward to another adventure in Malaysia. The bus was surprisingly beautiful. Nice seats, few people, we'll sleep, we said. We should be in Malacca in 4 hours. The boundary between Singapore and Malaysia is about 10 km from the centre, so we said that it does not even make sense to fall asleep, because we will be there in a few minutes. A few-kilometre line of buses stretched to the boundaries where we were stuck at least for an hour, and when hundreds of people were given a stamp for leaving the country they arrived at all. I don't exaggerate. We thought it was terrible, but compared to what was waiting for us after entering Malaysia, it was nothing.
To get a visa to Malaysia, we had to stand a crusader who has no order, with all our luggage. While our backpacks are not the most comfortable, so we were happy that we have the ability to prevent others from getting ahead because it was always enough to turn around with our backpacks and no one could pass us. In the hall, actually more like a little room, we had to press, say, of course, there was neither air conditioning nor a fan, and everyone was sweating. At a time when we were supposed to be in Malacca, we finally went through borders to Malaysia. We arrived in Malacca, with a small, 3-hour delay. And how was it next? Look forward to another article!

Knowledge from Singapore and how to stay on the budget: 
Shop in street shops from weird sellers, you will save at least half the price
Take your umbrella, although the forecast says it will rain only a little and in the afternoon. It's raining a lot and the forecast is not correct most of the time
Book a hotel with a hairdryer. It will be useful, because, in excess of 80% of the moisture, it will not be able to dry anything. Well, there is also a kettle, you can save some money by making your own tea and dinner, for which you can (like many local people) have an instant soup from a bag /cup that tastes much better than we are used to from the Czech Republic.
Most Singapore can be explored for the price of a public transport ticket, we did not pay any admission! The toilets are on every corner, beautiful, clean and free, do not make a mistake and do not pay for them.
In Singapore, take some scarf or a cardigan with you to the public transport and buildings. Air conditioning mostly runs too well.
When planning a trip to Malaysia, take a deodorant to your bus. You will get sweaty at the border
From Singapore to Malaysia, go with a certified bus company. The cheapest local carriers do not wait for anyone on the border. The Malaysians are jumping out of the bus while riding, running and going through a visa check (they have their counters, you can not do that) to get their buses on the other side.
What are your worst border experiences?