Tea Plantation and Life around Nghia Lo
Generally I prefer travelling without a travel agency or a guide, but when I travelled to this area, around Nghia Lo, where you won't meet any tourists it was a good idea to pay for a local guide.
After one day in Hanoi I am boarding a bus heading to northwesr and after five hours I am taking off infront of a traditional rural wood house with a open space on a ground floor, where you can find a garrage, living space joined together and small kitchen with a fireplace, in a backyard you can find a very simple bathroom.
Infront of the gateway there is standing a little woman with a scarf and she is leading us by a steep stairs to a sleeping floor. There is just a thin mattress on a floor under a mosquito net. Ok, three days with an air-conditioning.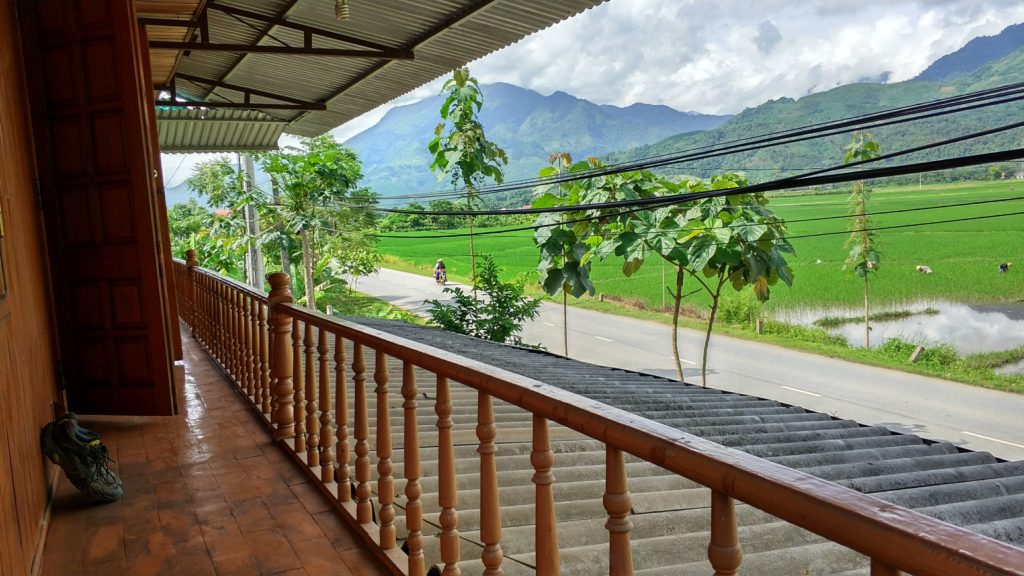 She is offering us some bananas from her own garden and strong green tea. Then our local guide Quynh arrives. We are taking a bike and drive around the rice fields, pass a creaky wooden bridge and arrive to a cave, where Vietnamese people were hiding during the war with Americans. Next stop are the "hot springs". I imagined them as small lakes with clear blue water. The reality is totally different, it looks like a public bathroom and the locals come here few times a week to have a bath in hot water.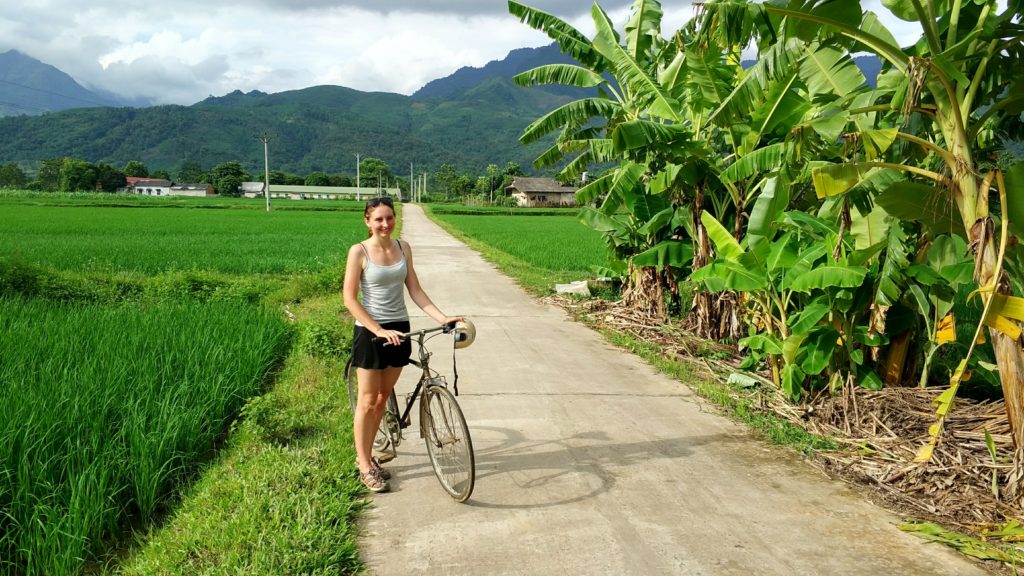 We got a great dinner. I had the feeling that I was visiting my grandpa, who tries to engorge me to matter what.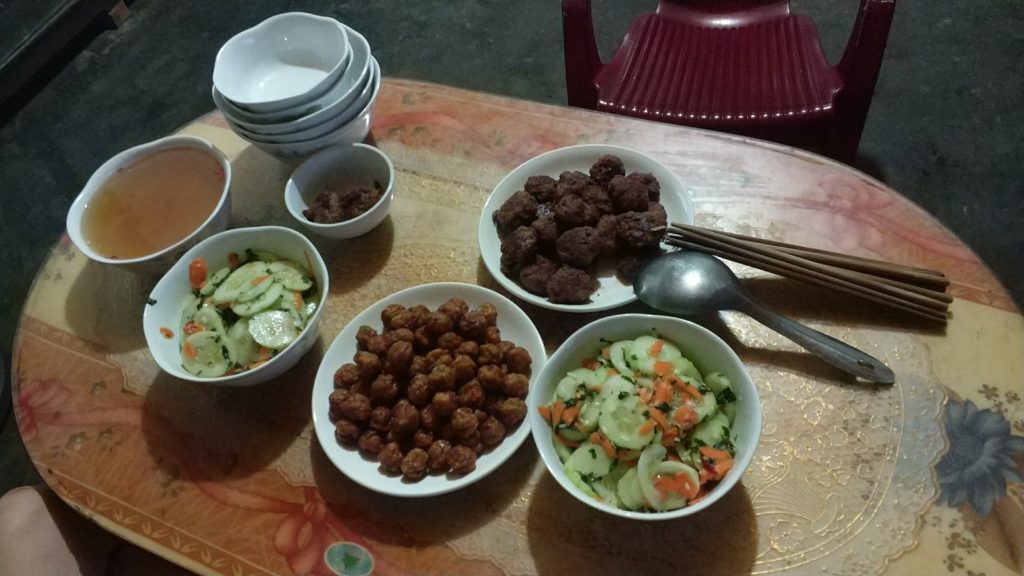 Next day we are heading to the north. We are passing the villages, kids are again waving and screaming hello, the people are selling possible and impossible things around the road and we are driving on the hillside with the beautiful view on the rice fields.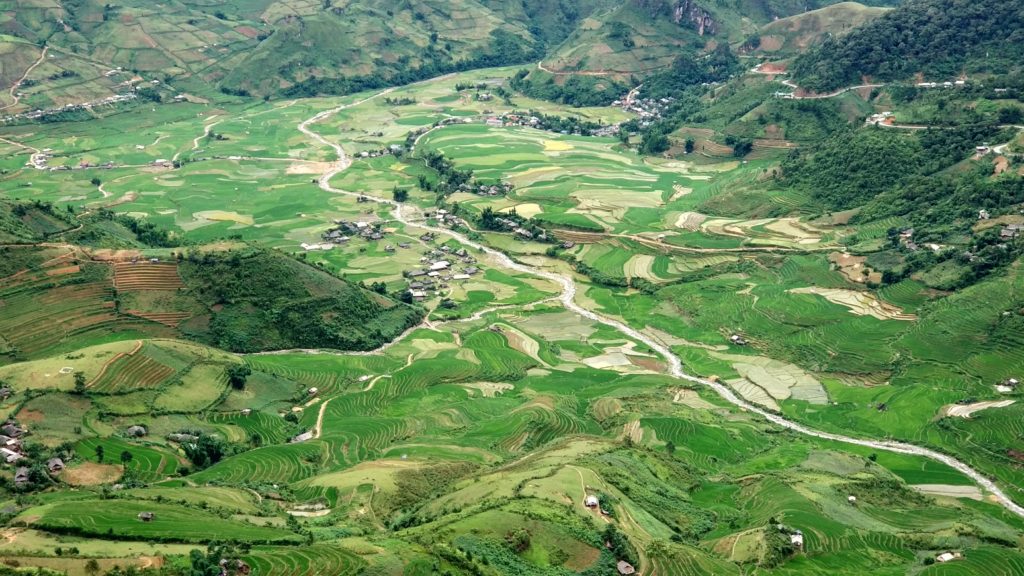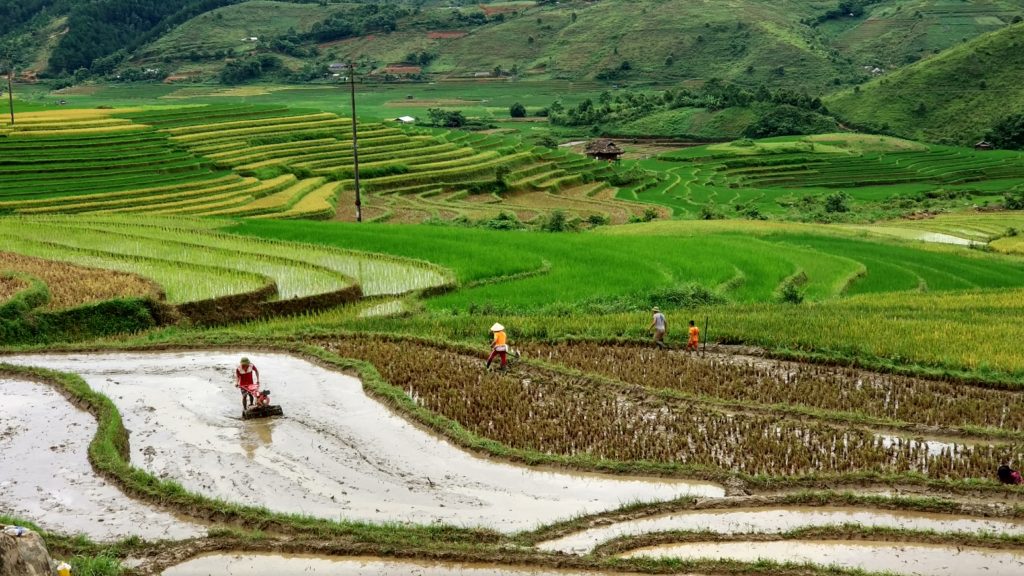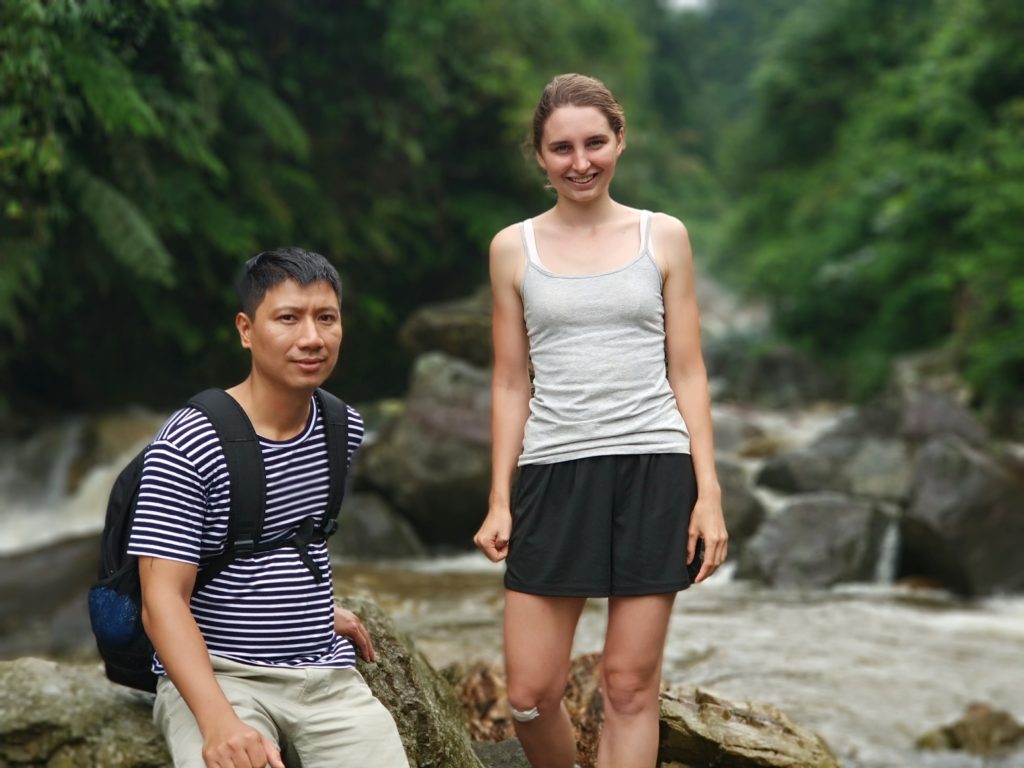 Experiences from this trip:
Amazing road ascending the mountains

Sticky rice for lunch, which you eat with grilled pork and you use your hands instead of the chopsticks

Vietnamese coffee with condensed milk on a terrace overlooking the valley

Unbelievable viewpoint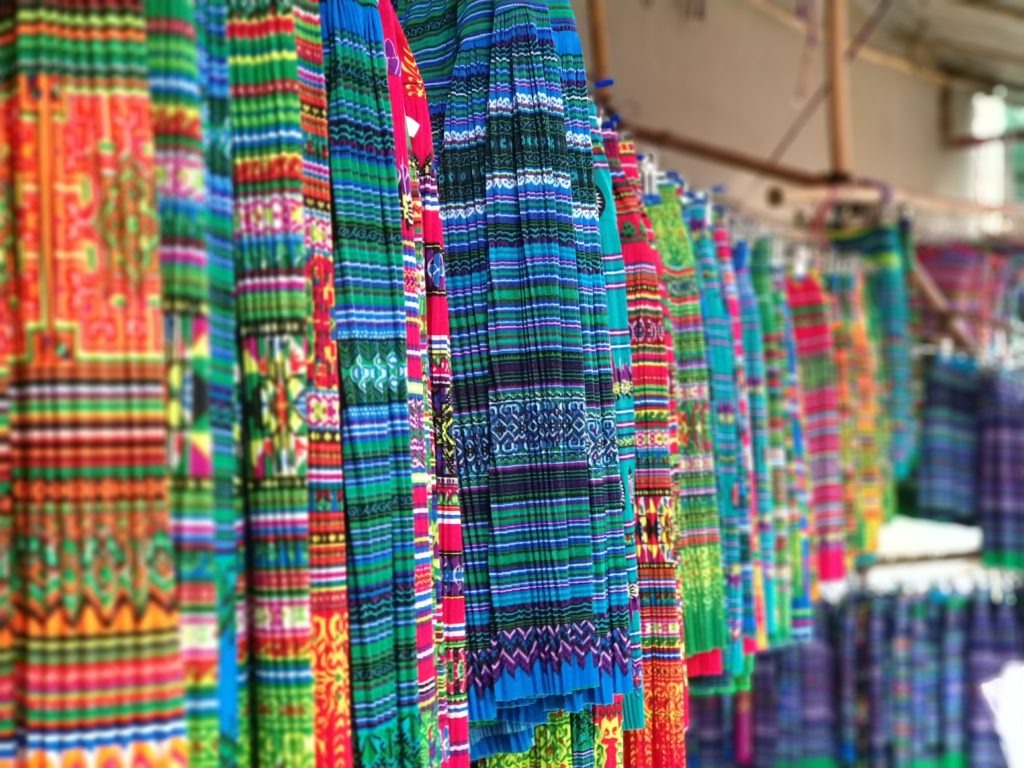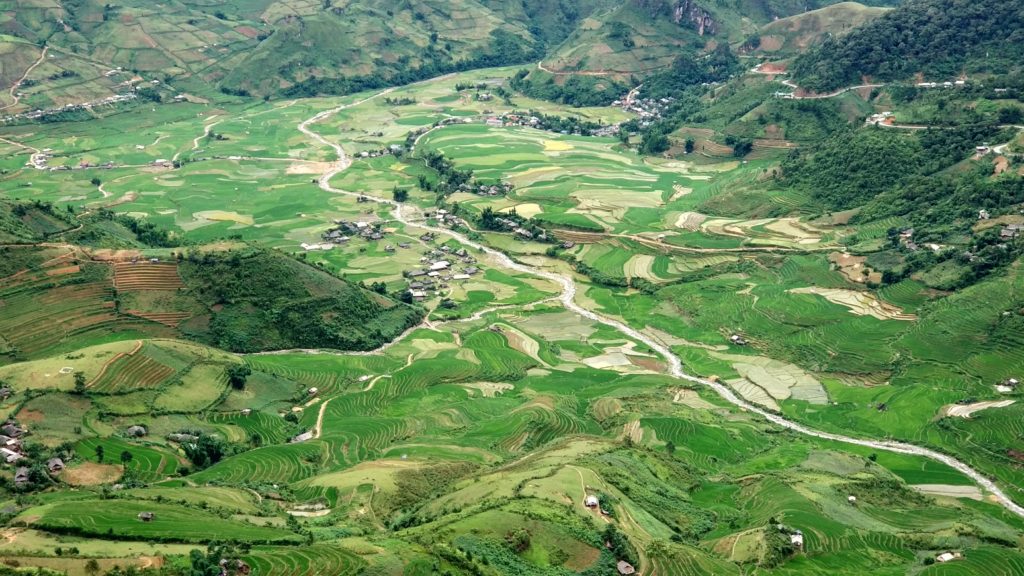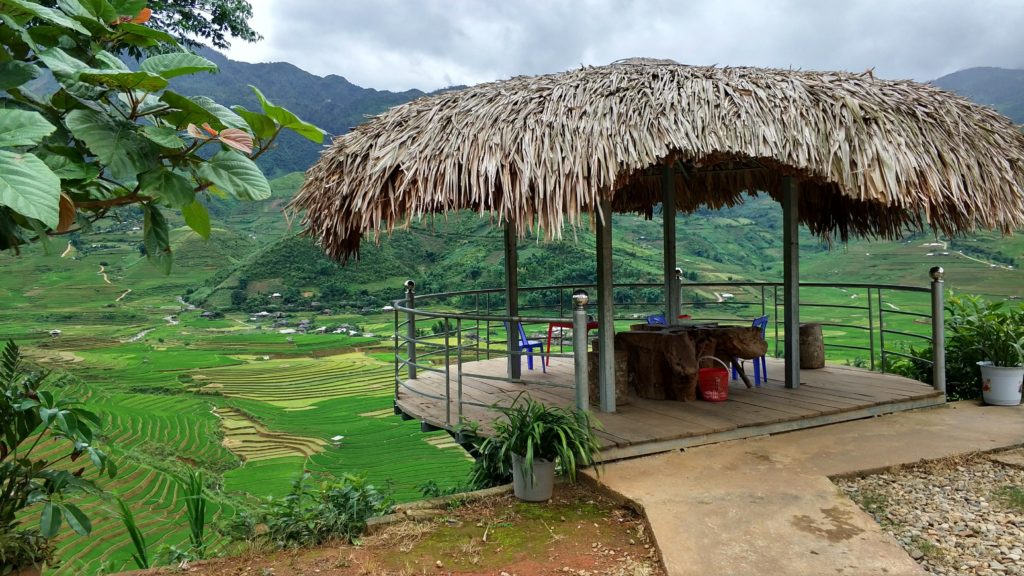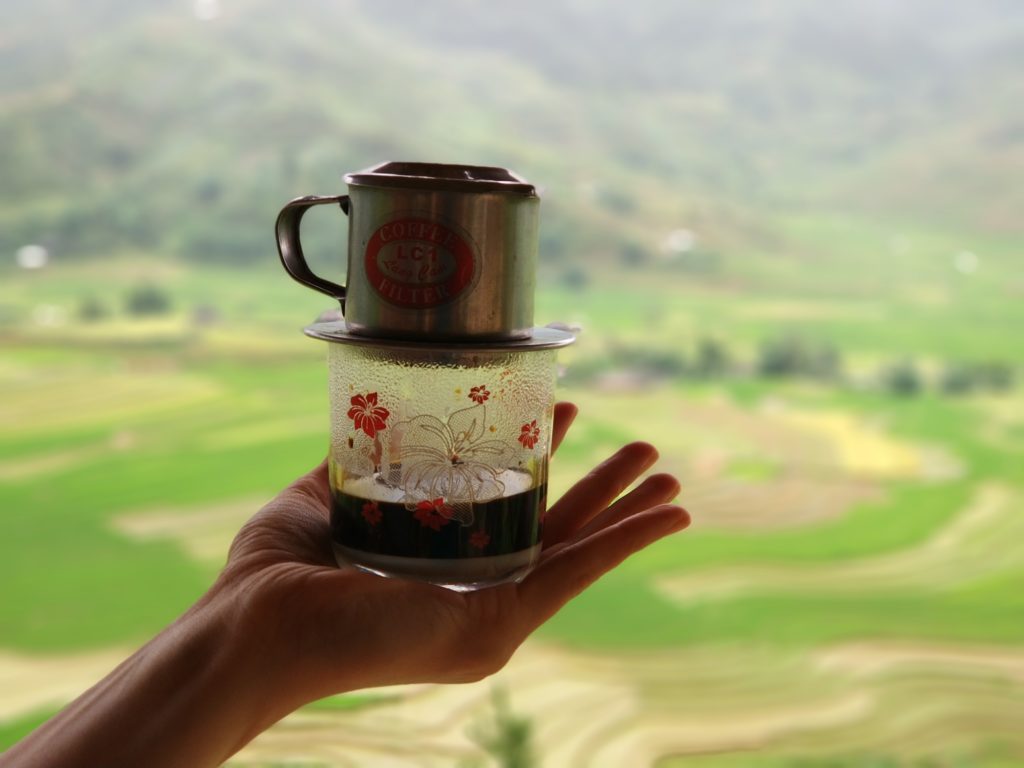 Next day is dedicated to tea plantations and to life of the locals. In the morning we are buying some sweets in a small shop and we are moving to the mountains, where the people don't plant the rice but there are tea trees (bushes). There are long rows of one meter high tea trees on the steep hills and from time by time we catch site of a rice hat.
On the hillsides of steep mountains you can observe wooden lodges, the chickens running around and children playing in clay. We are visiting few of the houses, meet the children with grandparents, because their parents are working in the fields. The children are running around the house, they don't have much attention from adults, they have just a T-shirt on, no shoes or trousers mostly. The houses are very simple, no electricity, no furniture just a fireplace. The kids are sick, they have got scars on their faces, because sometimes they fall from the cliffs.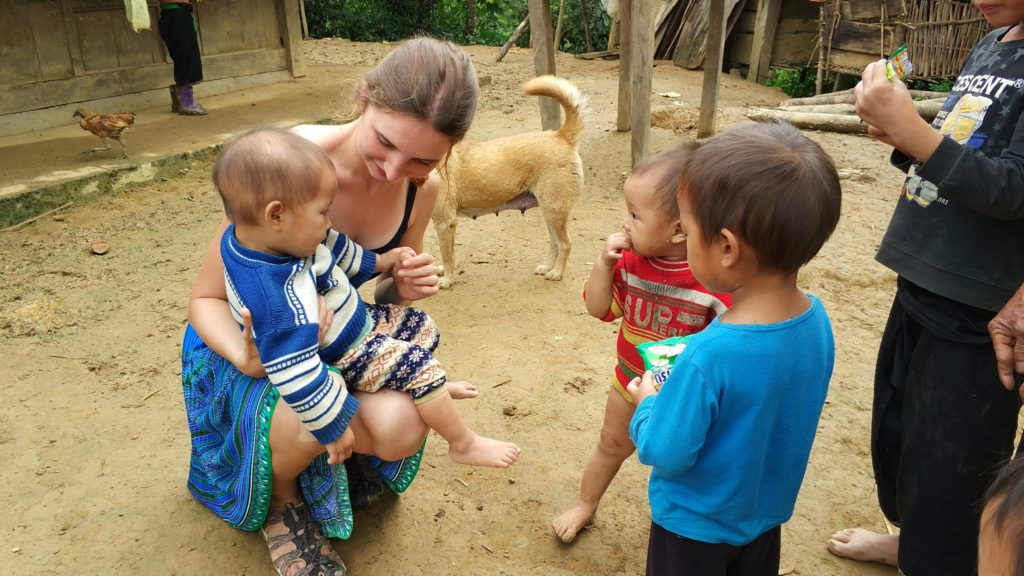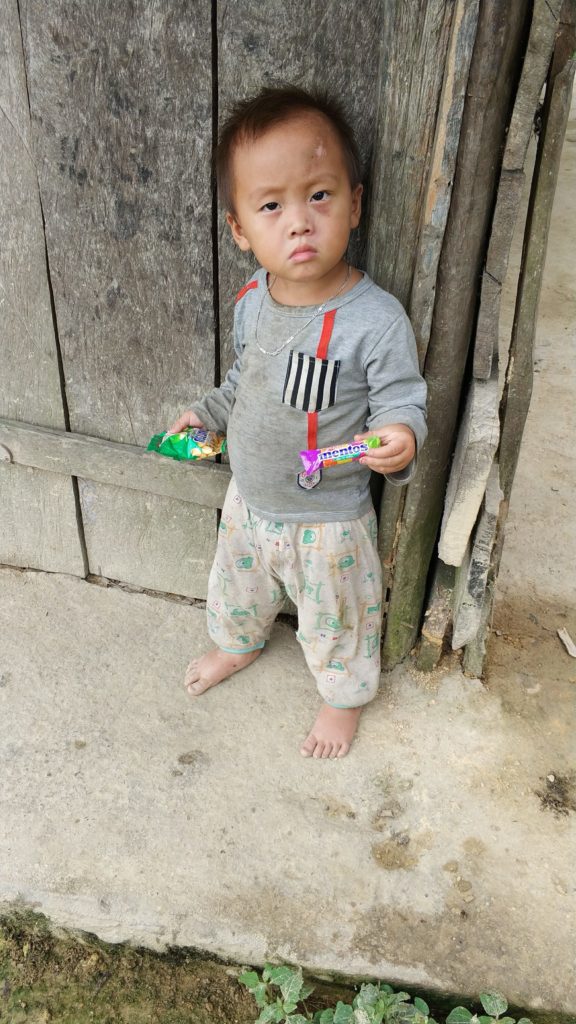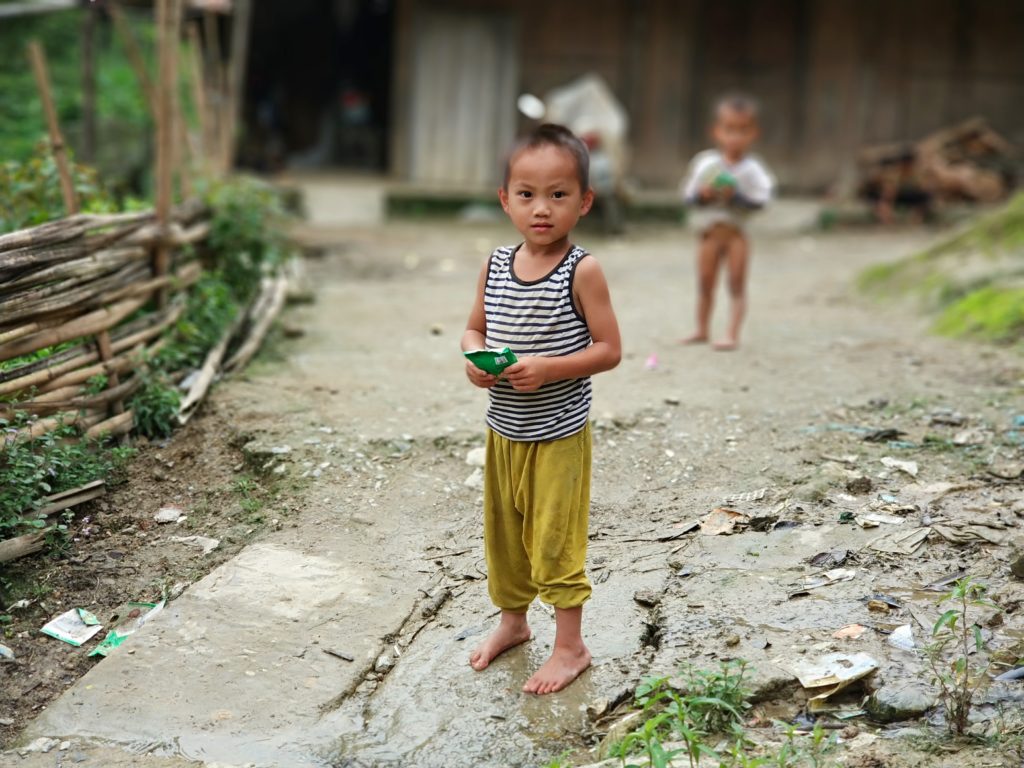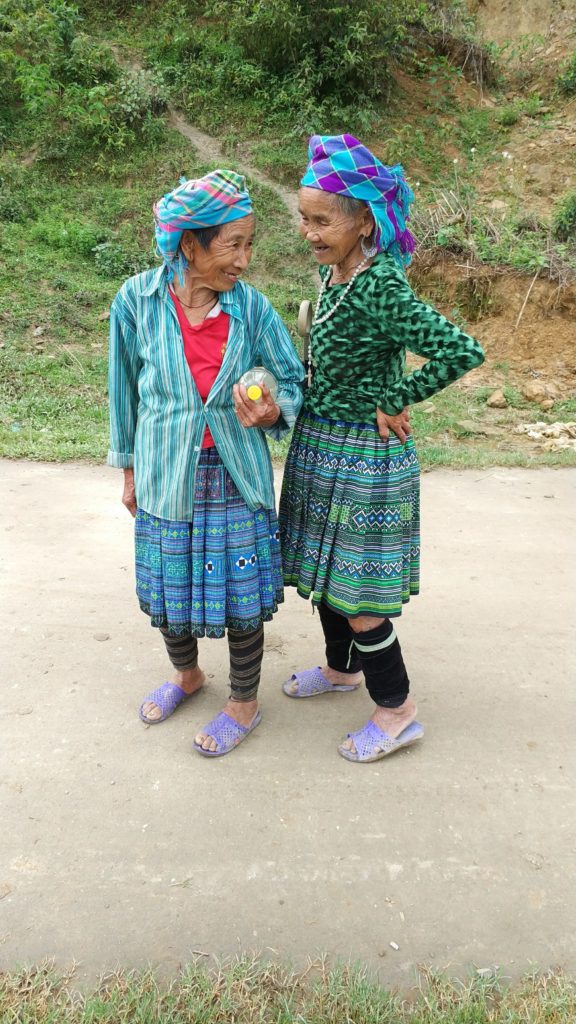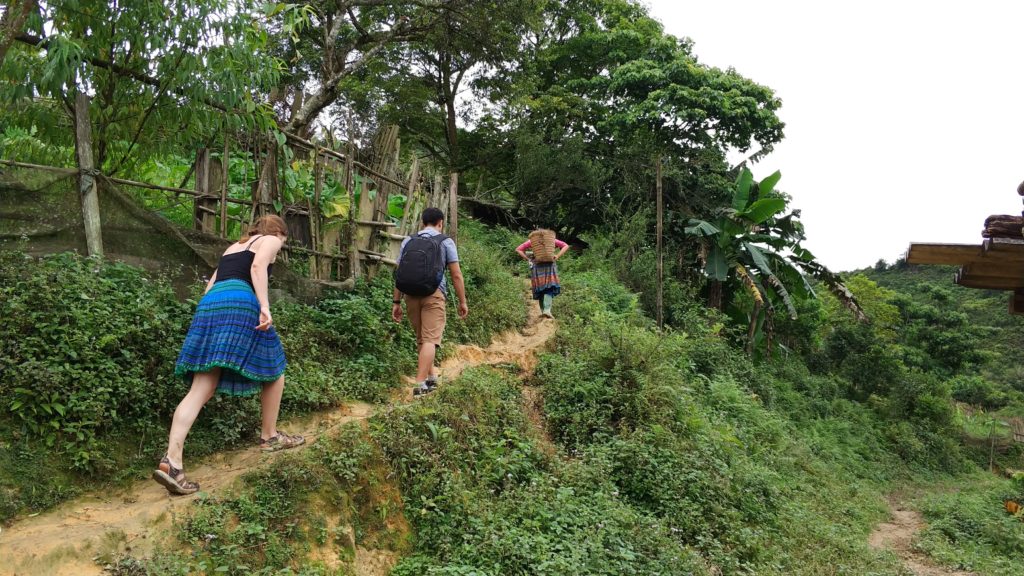 This was an intense experience. After lunch we are visiting the oldest tea tree plantation in Vietnam. What else to say, the weather is great and the landscape is picturesque.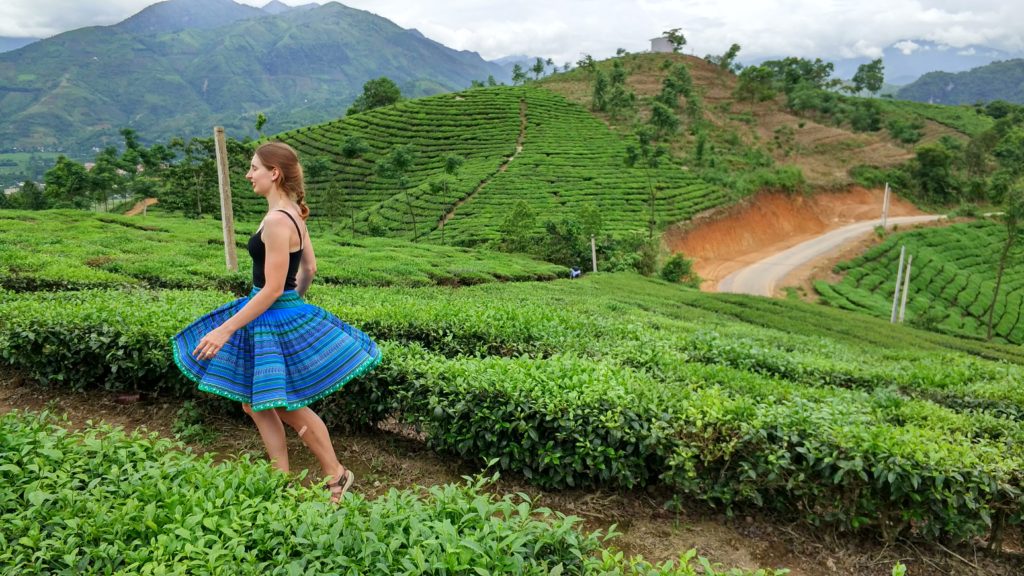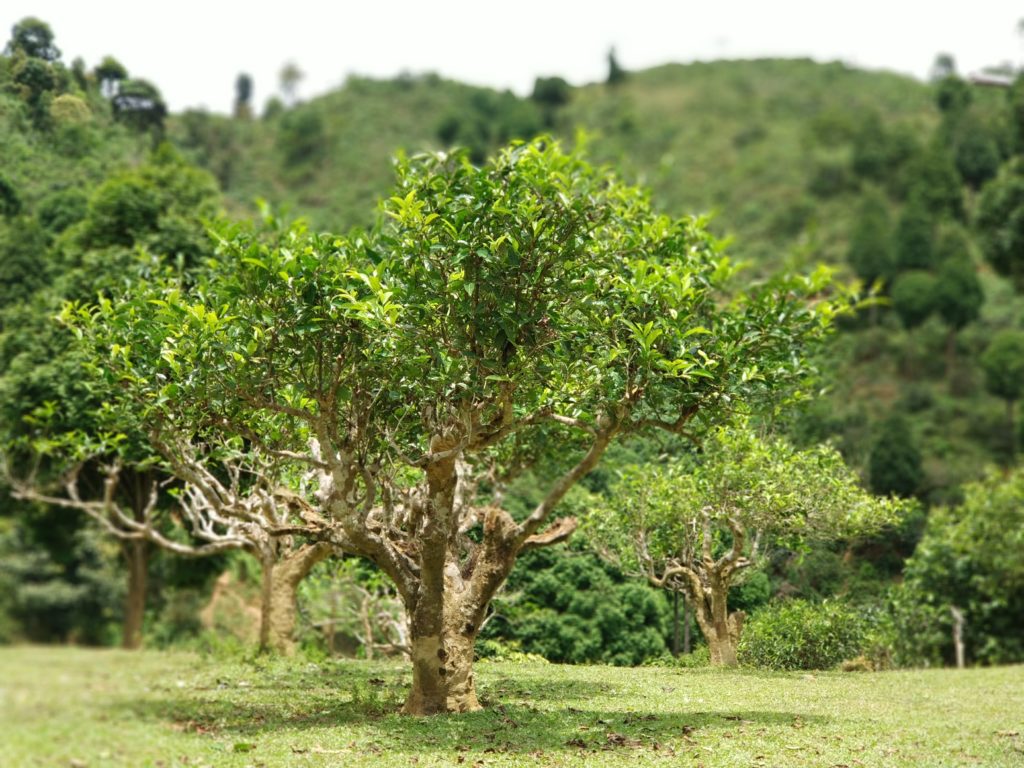 After visiting the family of our local guide we are heading back to Hanoi.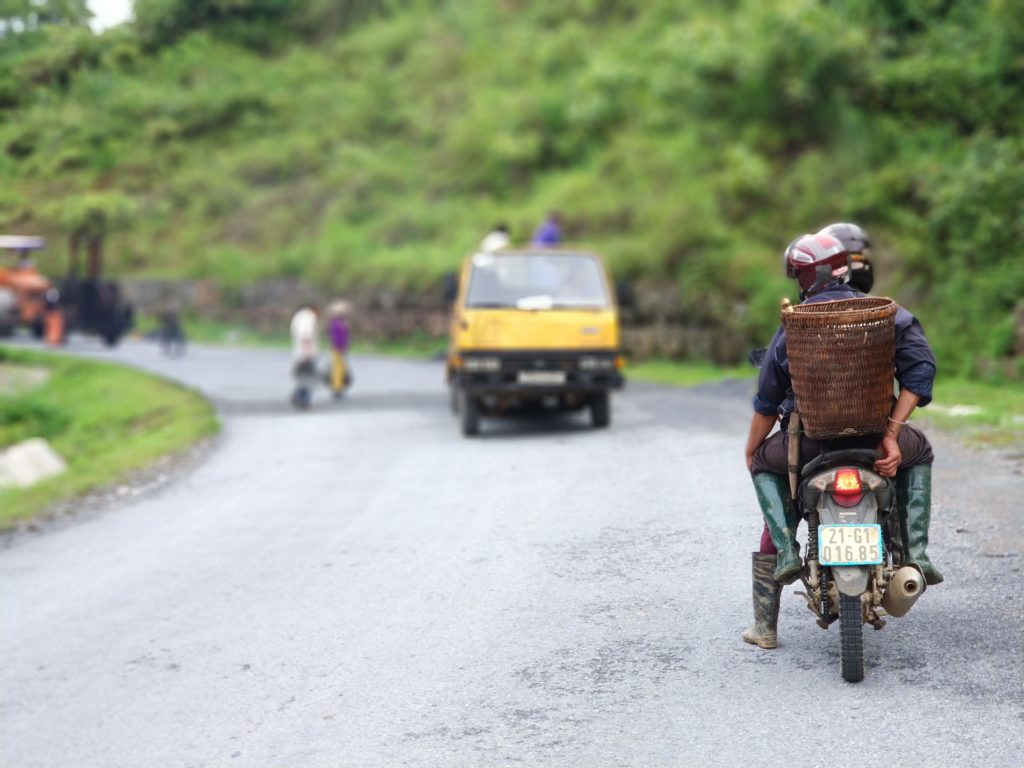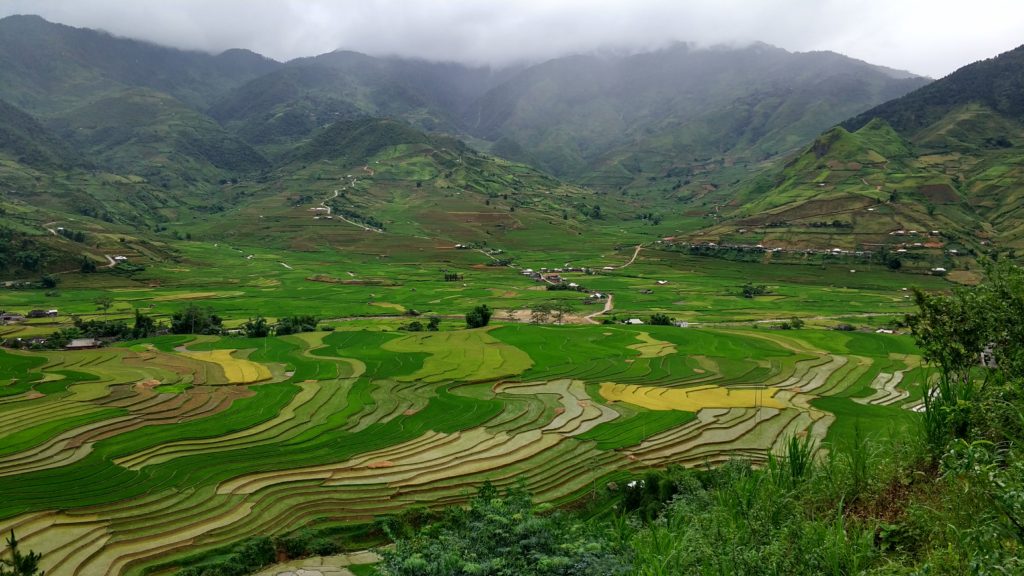 Interesting facts, which we got to know from our local guide Quynh:
The average months salary is around 280 euro.
They harvest the rice three times a year
The languages of the minorities are very different from the official Vietnamese
The people are extremely poor, the government tries to build schools for them at least
The people wish for a son (better than a daughter because a son of the family will stay in the house and take care of old people
Have you got any new interesting information? What would you like to experience the most?