Charming, beautiful and cheap Pearl of the Black Sea – Odessa (First time in Ukraine!)
Odessa was supposed to be the highlight and last stop on our week-long trip to Iasi, Chisinau and Tiraspol. Odesa is the biggest city and port on the Black Sea and it's famous for its 19th-century architecture and unique atmosphere. We had high expectations and we were not disappointed. After rainy grey days in Chisinau and Tiraspol, sunny Odessa felt like being in a different part of the World, yet only a couple of hours by minibus away.
Is it safe to travel to Ukraine?
Of course! I haven't been to Crimea or Eastern Ukraine, but from my humble experience – there is no reason to worry about your safety when going to Odesa or anywhere in the Western part of the country.
What to do and see in Odesa?
Don't miss out on a nice evening stroll around the city centre and famous walking street – Deribasovskaya street and hop into one of the restaurants on the way. Ukrainian food is very similar to Central and Eastern European, but if you are not a big fan of it, Odesa, the cultural centre of Ukraine, offers a lot more options – we decided to try Georgian food, which you can find on many places around Odesa. Stop by, either at night or during the day on one of the small markets in the city centre and try local specialities such as mulled beer. Yes, it sounds crazy, but it tastes really good! In many of these tiny cafés and bars, you can also sit inside and we highly recommend it as the interior was breathtaking.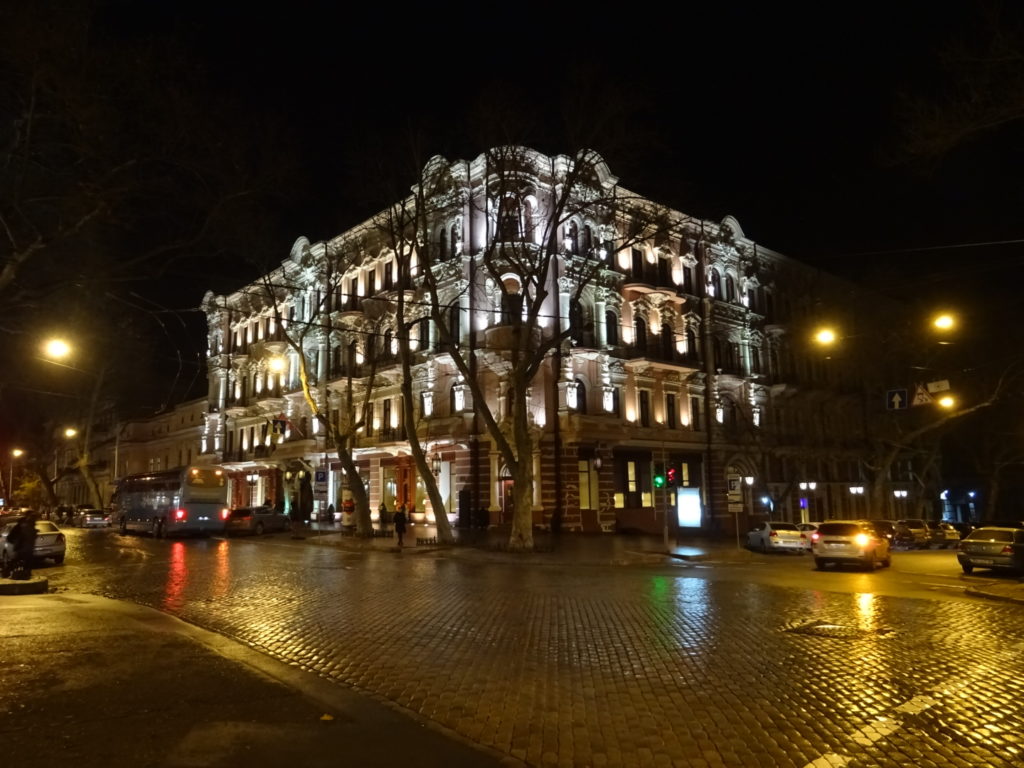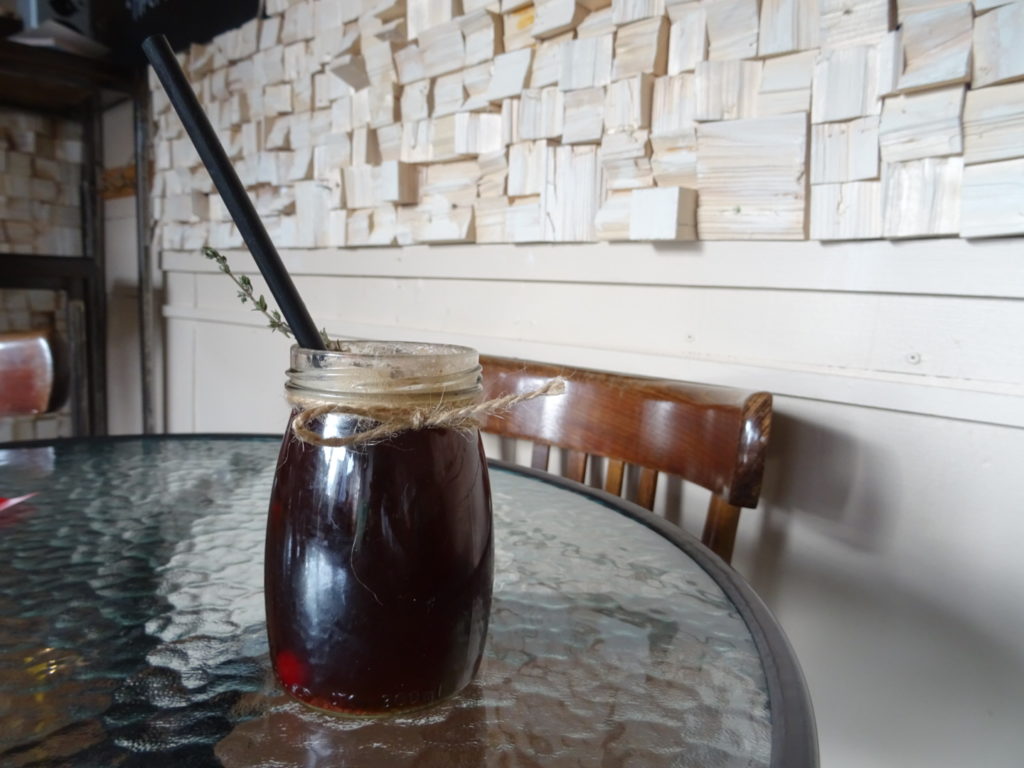 In the morning, our first stop was seaside. To be precise – Morskoy Vokzal – harbour under the famous Potemkin Stairs. Coming from a landlocked country, the sea is always a thing which impresses me and fills me with happiness. We were lucky enough to have a lot of sun, so while it was snowing in Cluj and Prague, we could walk around in sweater in the middle of December. Imagine!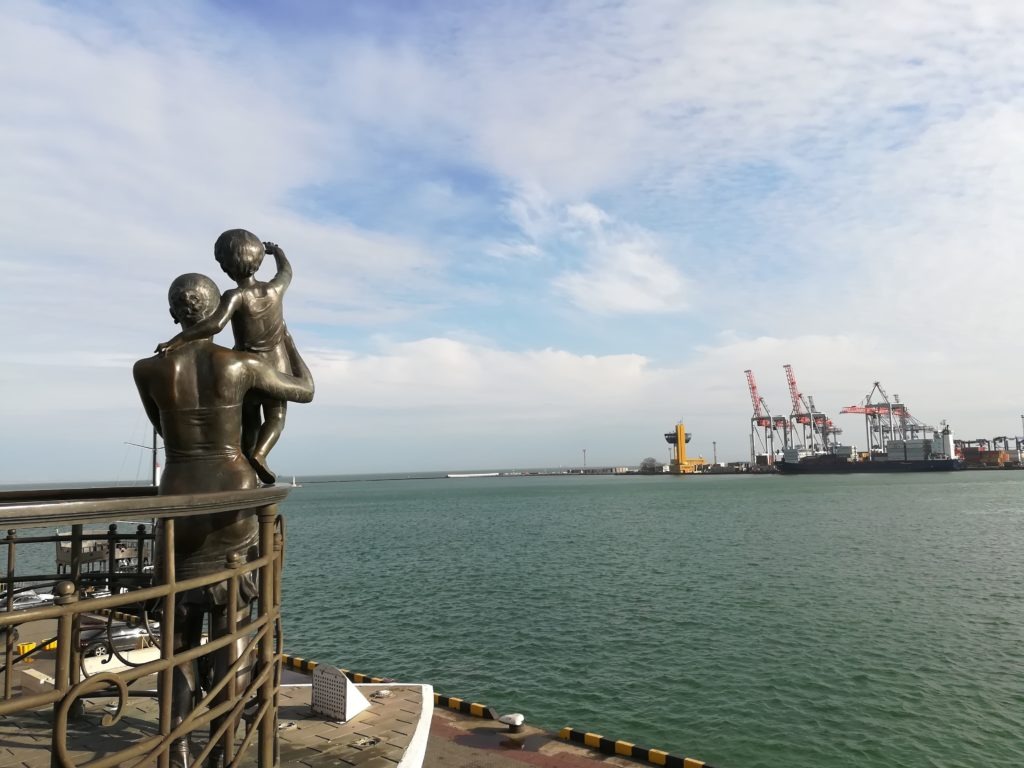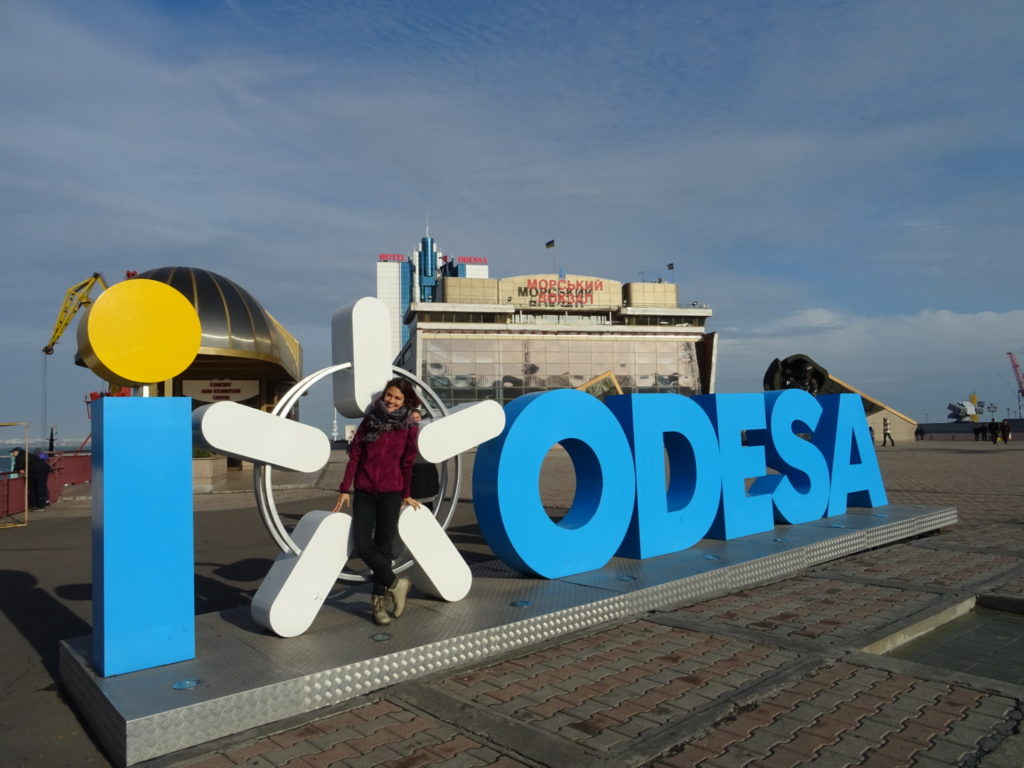 Next stop was, according to travel guides, the most famous landmark of Odessa – The Potemkin Stairs. The stairs are almost 150 meters long and you have a chance to take a funicular instead, which is located right next to them. It was baffling for us, why is everyone so fascinated by these stairs, because let's be honest – they are just stairs. We googled it later – the stairs were apparently featuring in the film Battleship Potemkin in 1925 and the interesting thing about them is, that they were constructed as an optical illusion. When looking from the top, you can see only the landings of the stairs and when looking from the bottom, you can't see the landings at all. As we had to google it, you can probably tell that it's not as fascinating as it sounds to be, but one thing is special about these stairs indeed – the view. The stairs are connecting the seaside with the old town and the view from the top is magnificent.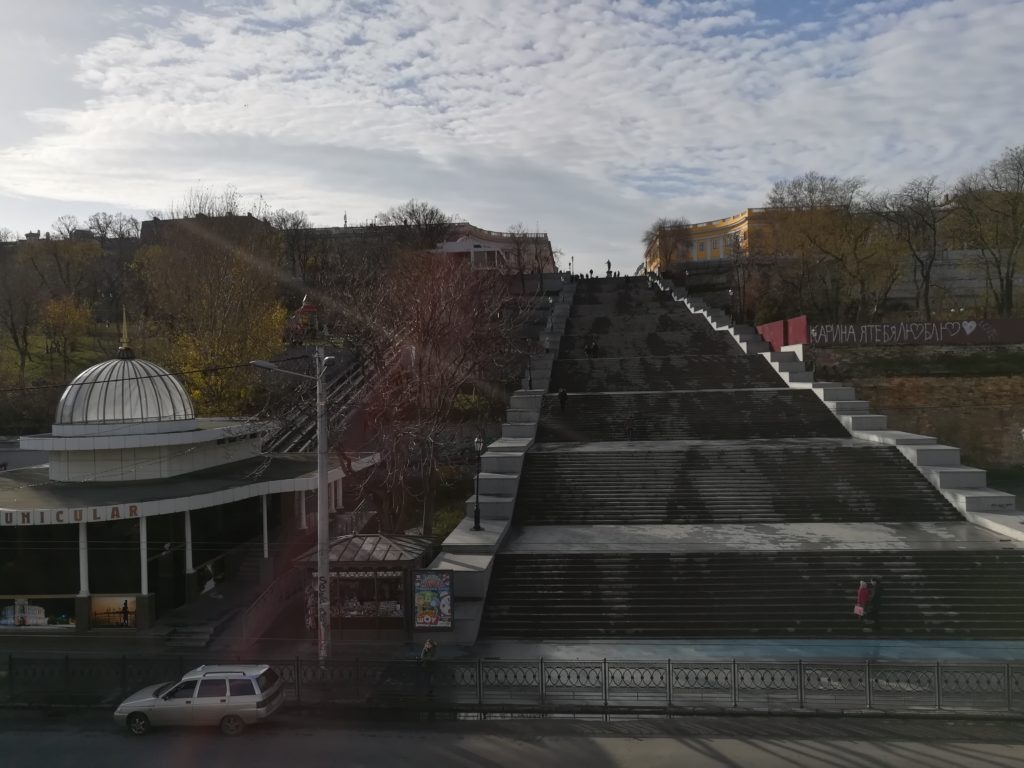 After taking a nice walk around the Istanbul Park, located right above the stairs, we were heading towards the two biggest architectural highlights of Odessa – City hall and Opera house. Both being build in late 19th century in neo-baroque style, will make you feel like you are being somewhere in Mediterranean, not in Eastern Europe.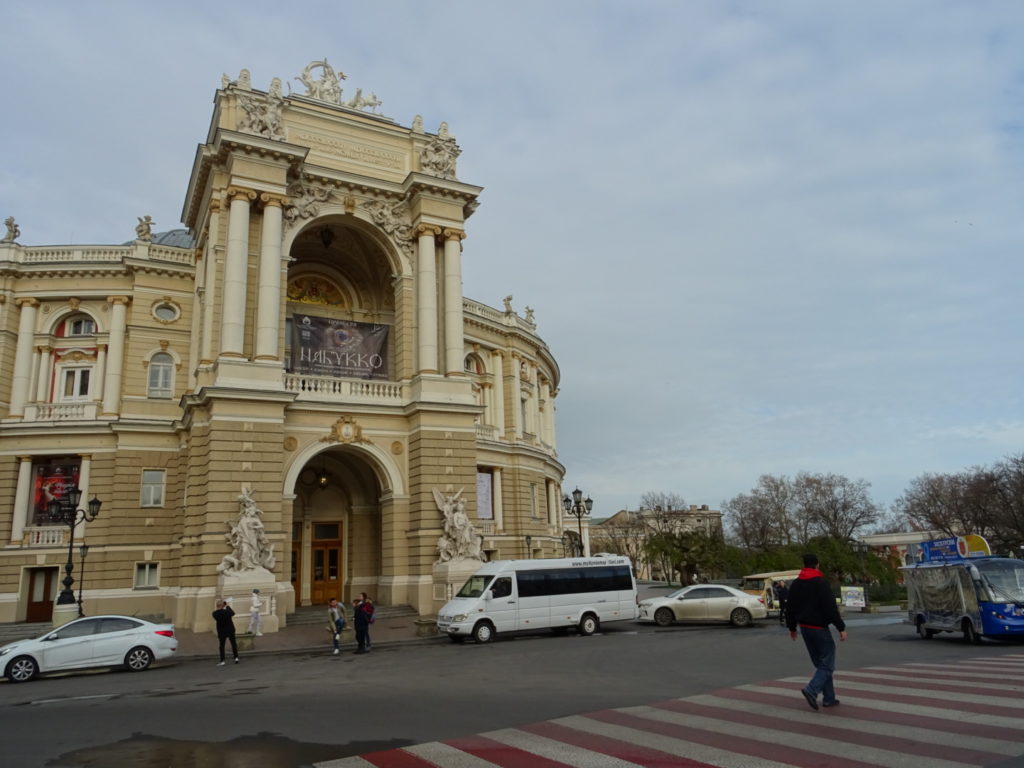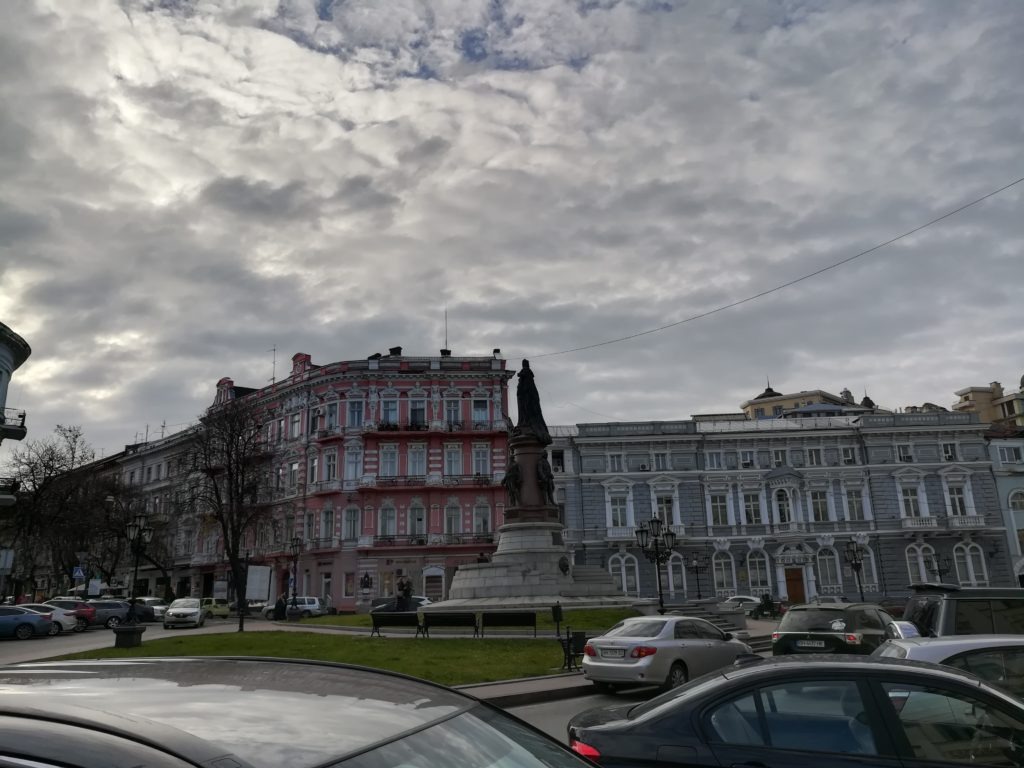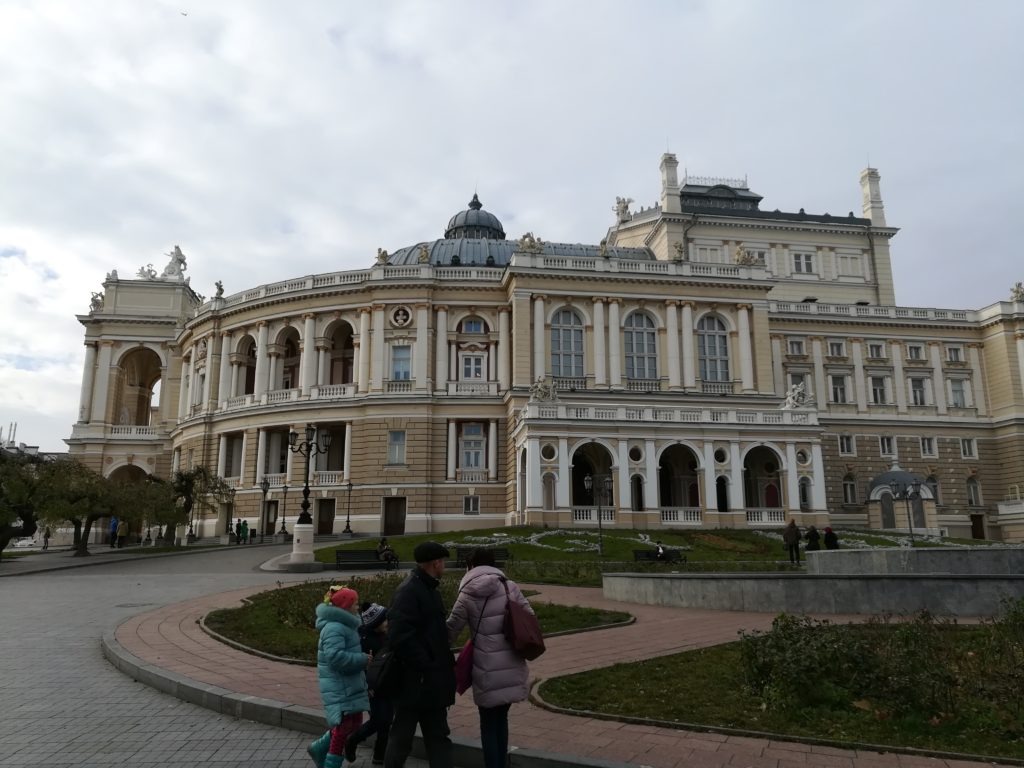 In general, neither Anna nor me are big fans of churches, but let me tell you – Transfiguration Cathedral in Odessa should definitely be on your list. With its white and gold interior, it was one of the most calming and beautiful cathedrals we have seen on our way.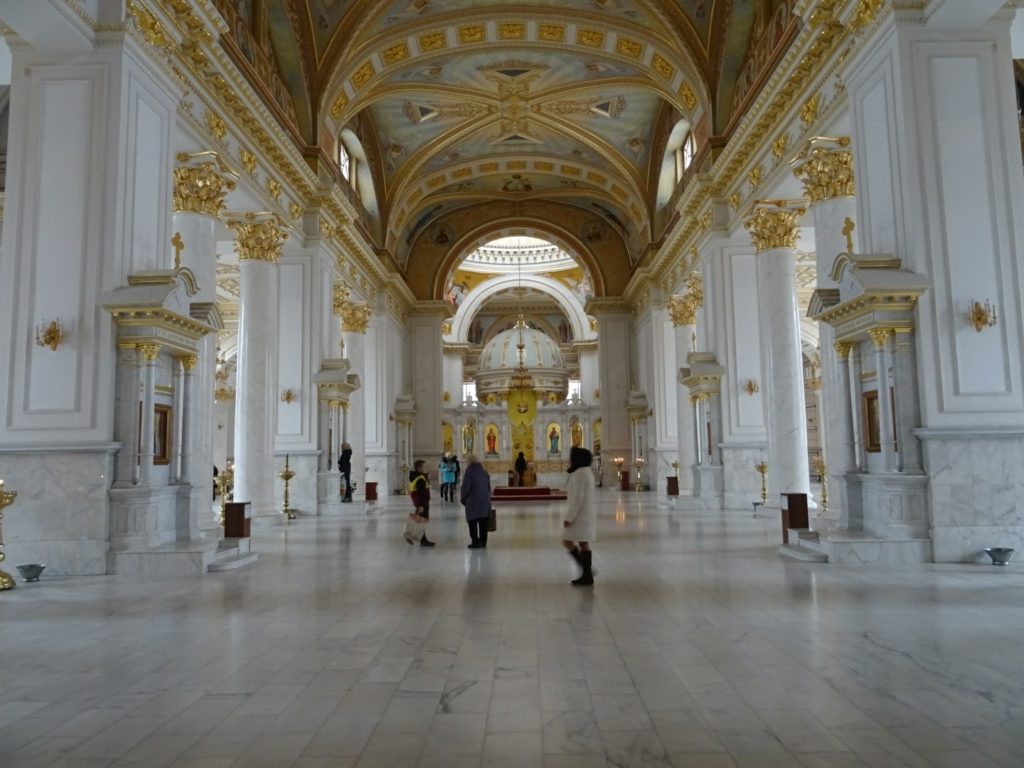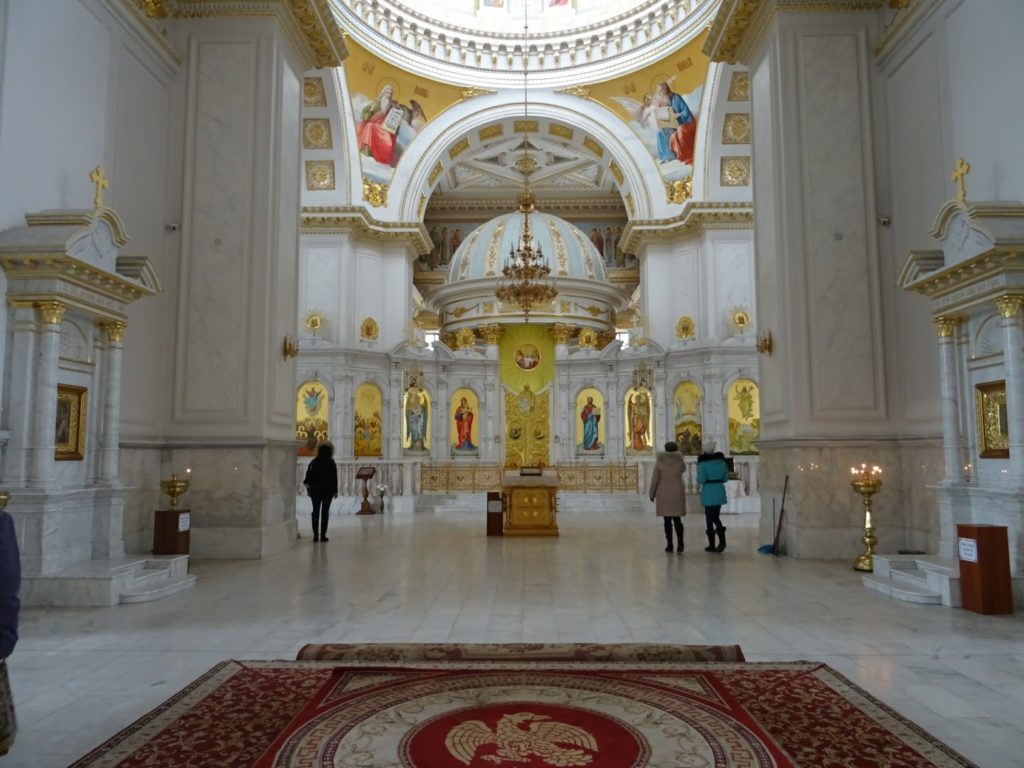 As I said in the beginning, Odesa was supposed to be our last stop, but Ukraine was even better than we imagined (with a big advantage of being super cheap), that we decided to buy tickets for overnight train to Kyiv.
Acknowledgements from Odesa and Ukraine:
If you want to travel around Ukraine with trains, do book them in advance, it should be possible to do that online and you can pay 1/3 of a price, if you buy it at least 2 weeks in advance.

The roads can be even worse than in Romania and Moldova. If you feel sick on the buses, take your medication and try to travel by trains.

Ukrainian language is very similar to Russian, but it's easier to understand than Russian if you are coming from Central Europe like me.

You can sleep in an amazing hostel for 6 EUR per night for 2 people. For example here, like us. Yes, Ukraine is this cheap.

It is possible to visit Odessa in one day, but I suggest staying at least 2 days to fully explore all the backyards and beauty of the city.