Un(known) Sapa
We hopped on a bus right in front of our accomodation in Hà Giang and after eight long hours on broken roads and stopping in every village, we finally got off in Sapa.
This city is one of must see places in Vietnam, so almost every single turist go there. You can find there many hotels, trips will be offered to you already in a bus and small kids dressed in traditional clothes  want to sell you. In the city center you can feel as if you were in Italian mountain resort – stone church on cobblestoned square, nice and tidy paths around the lake and above all of that, high mountains arise.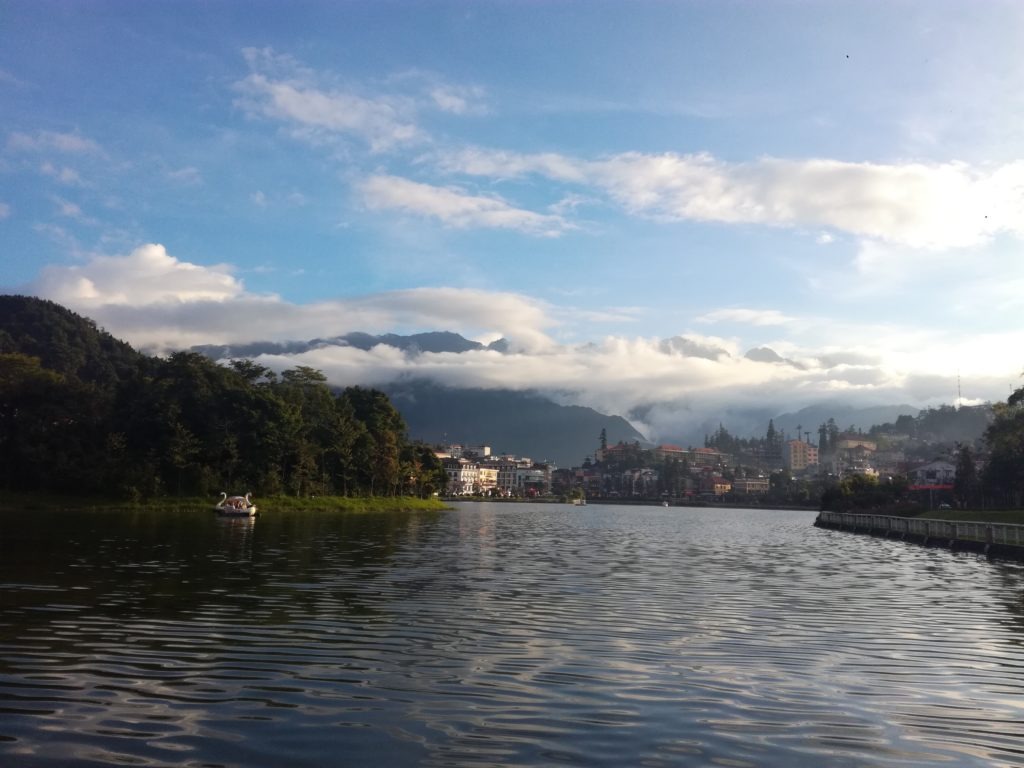 We weren't prepared for the weather. First day, since early morning, it was raining and the temperature dropped sharply. In spite of that, we decided to go to the surrounding villages. One of them was Lao Chai, where the natives of the Hmong tribe lives. They wear traditional black embroidered clothes, make earthenware, sew or grow rice. We also went to see two waterfalls close to Sapa, but we have discovered far better ones the next day.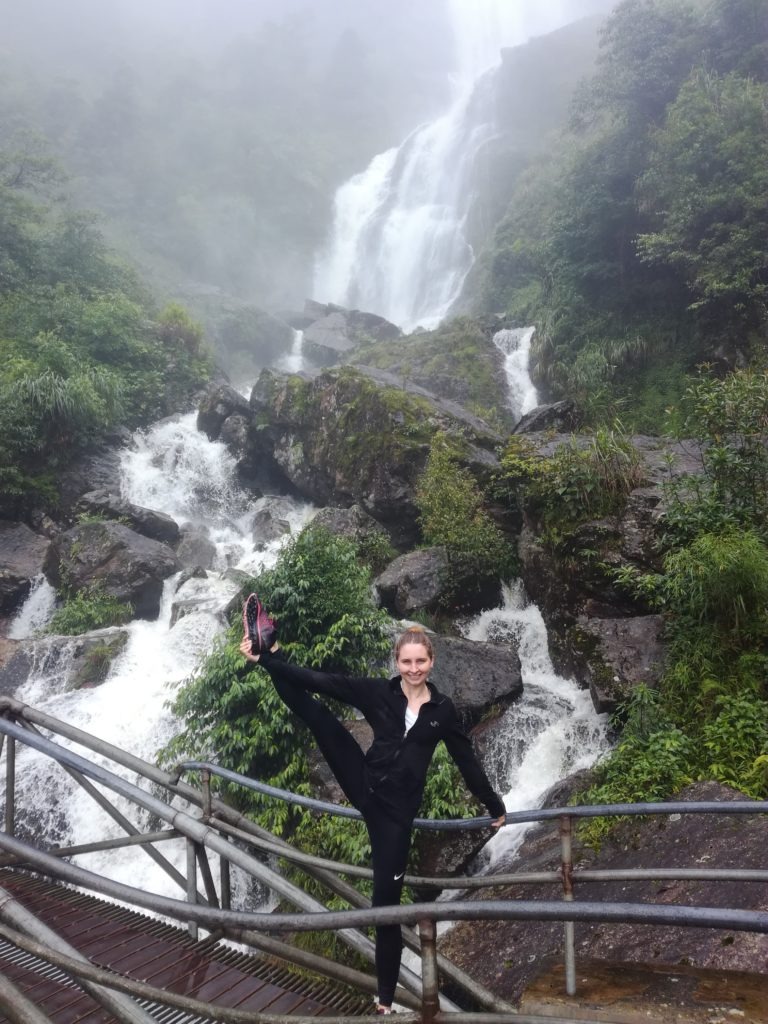 On the first day in the afternoon, we managed to get to Ta Phin, which is slightly farther from Sapa, where we could see what those heavy rains do. The main road was just a huge pile of mud, where a lorry got stuck in. I got the impression, that everyone has to have some muddy experience from Vietnam. I managed to slip on a mud on a motorbike in Hà Giang already, of course.
The next day, we went a bit further to the west from Sapa and went pass the famous waterfall, through Tram Ton pass and then continued on a beautiful road full of mountain views. After some serpentines, we got into wide valley covered with rice fields.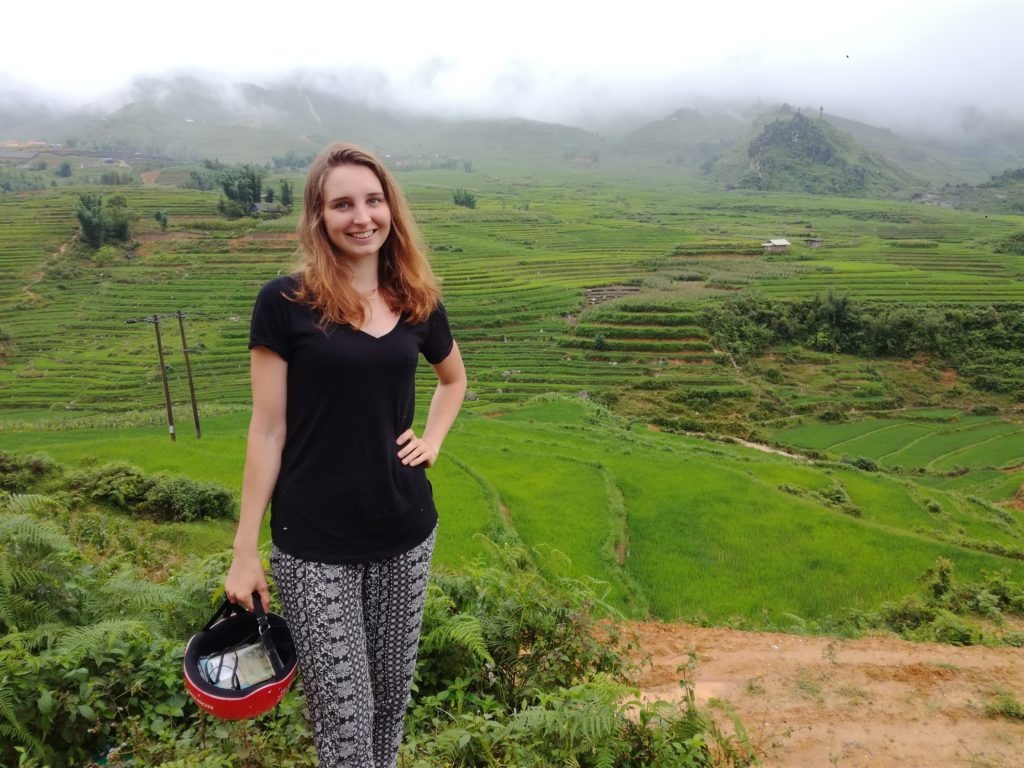 Our destination was Thác Tác Tinh waterfall, which was terrific. No tourists around, only surrounded by rice fields, tea plantations and a clear stream running through that.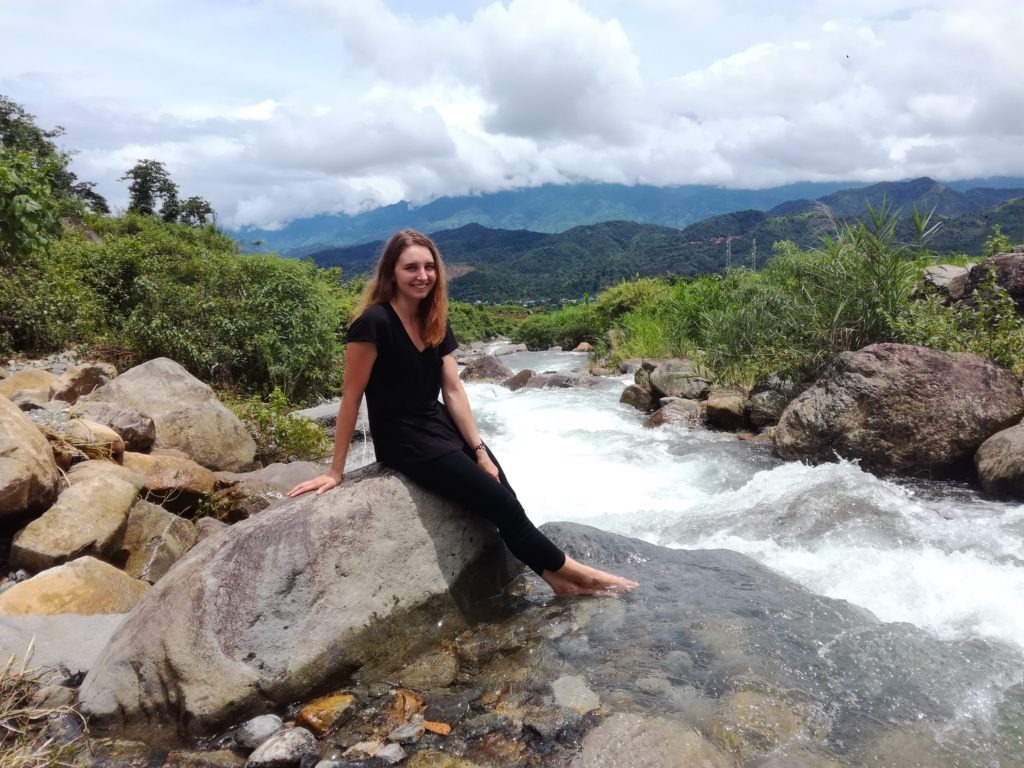 Since we were close to the Vietnamese highest mountain Fansipan, we couldn't resist seeing it. But unfortunately due to time pressure, we went there by the cable car. This one is completely new and it's the longest cable car in the world, which means that it covers more than 6 kilometers.
After climbing 600 more meters, we got there, to 3124 m. a. s. l. The weather wasn't the best, so the view was pretty disappointing. Never mind, hopefuly we will have more luck next time.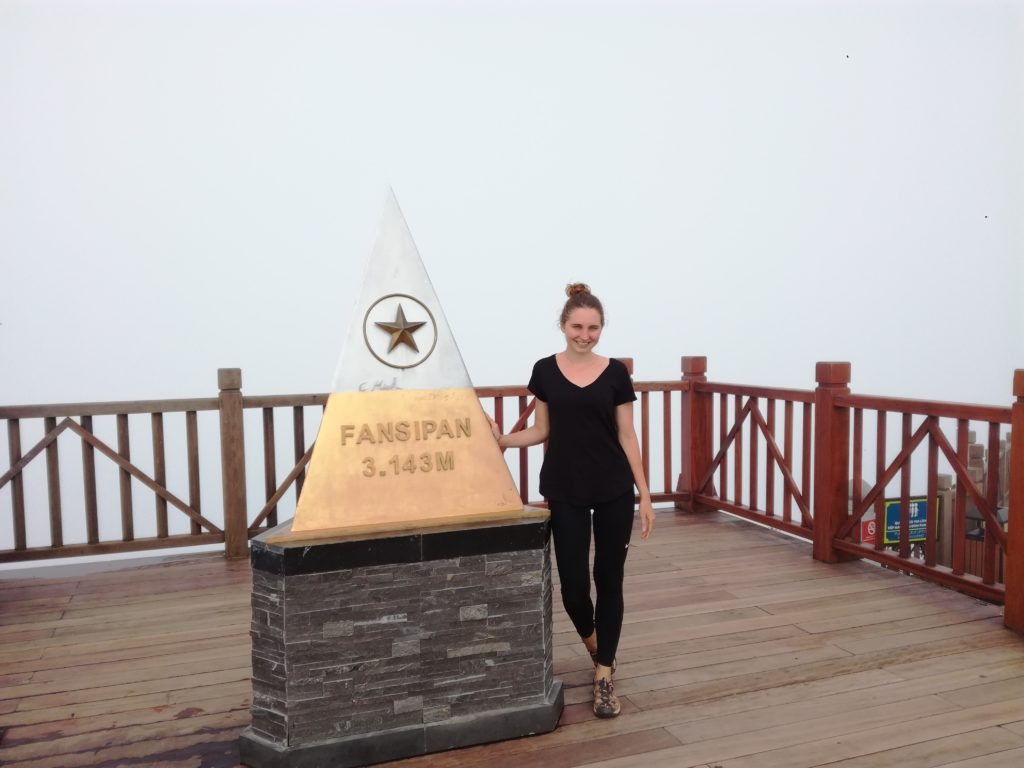 Findings from Sapa
City of Sapa is located in 1500 m. a. s. l., so bring a jacket, warm jacket.
You can experience four seasons in one day, on one place.
Explore surroundings of Sapa. No turists go more than 10 km away from Sapa.
Do not eat in restaurants on the main streats, but in the small ones right next to them. They are far better.
Do not buy bracelets and bags from children and women in costumes on the street.
Before you borrow some motorbike, check it thoroughly first and try to give your ID instead of a passport to the vendor.
If you don't want to pay for entering the small surrounding villages around Sapa, wake up early or go there in the evenings.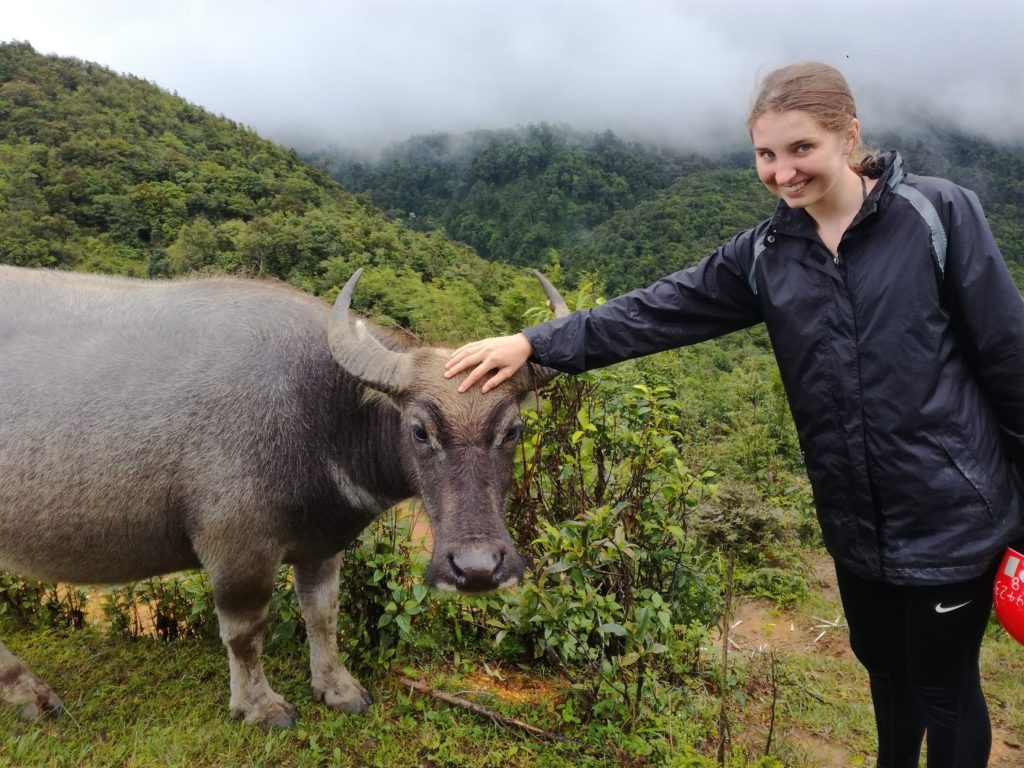 Do you prefer turistic/popular sightseeing spots or exploring hidden ones? Let's us know in the comments bellow!