5 days in Olomouc & Summer school on development studies
Few days after coming back home from Asia we were again on the road. In June I and Diana decided to spend 5 days at summer school in Olomouc, a beautiful historical city in the heart of Moravia. And guess what, we had really great time over there!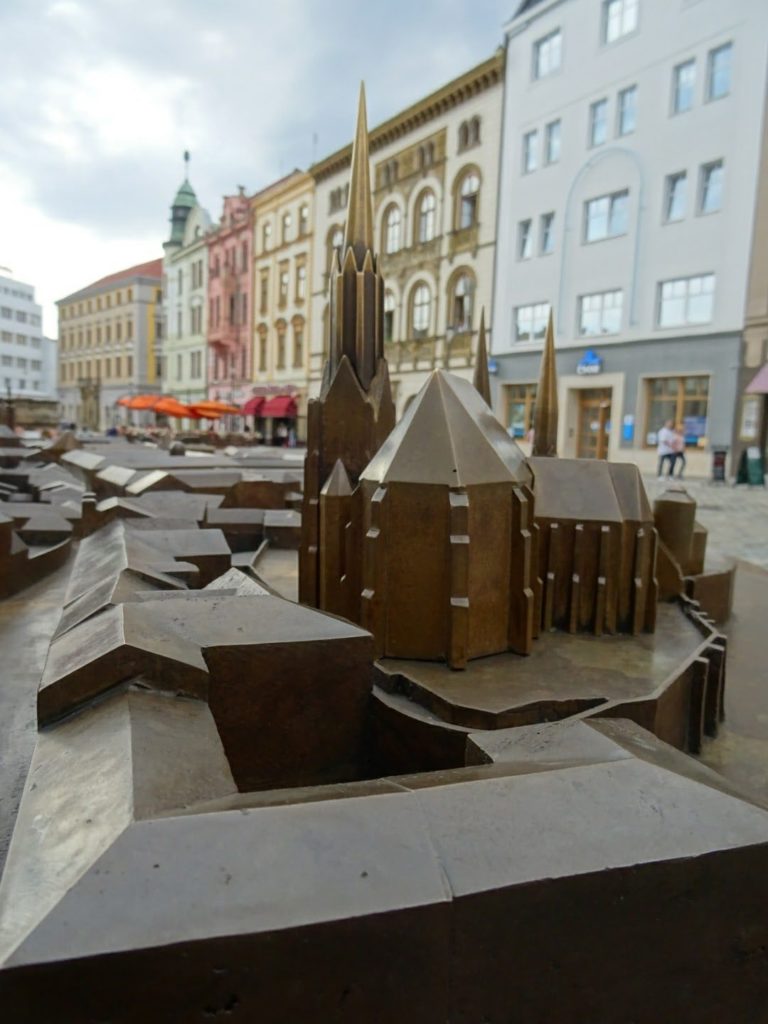 Olomouc or Olmik how locals would say is a historical city, which you should not miss if you visit the Czech Republic. In the city centre, you can admire the astronomical clock, Holy Trinity Column or church of St. Maurice. Olomouc is really tiny, you can easily walk everywhere.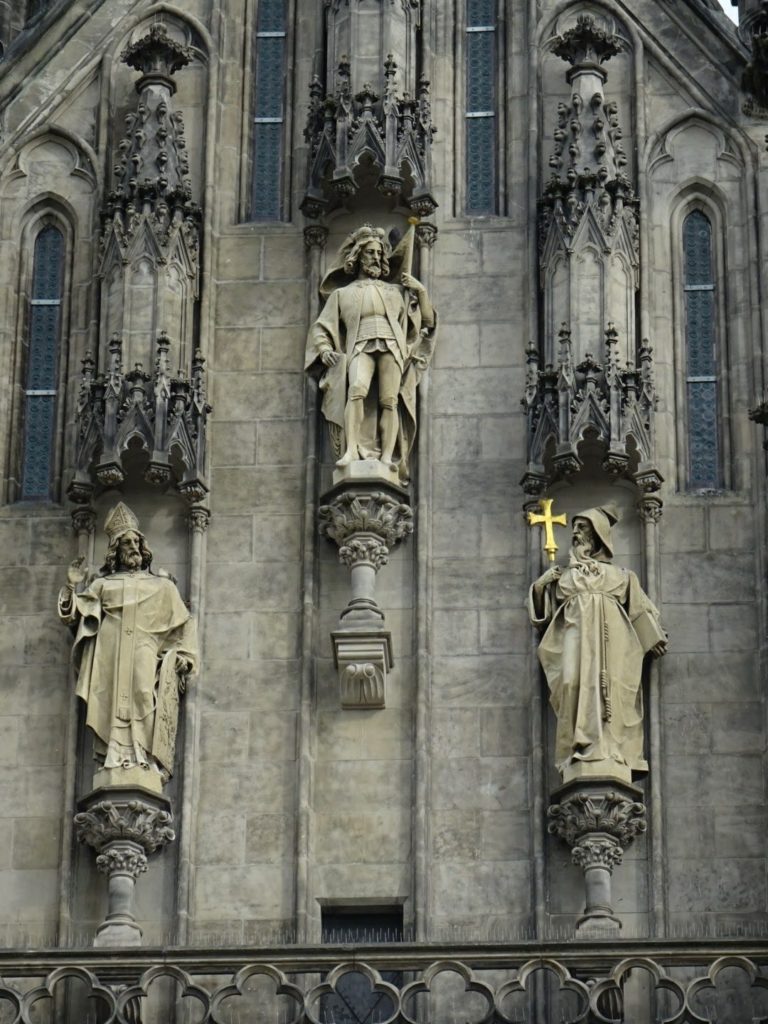 And food! We had so delicious food in Olomouc.  We tried french fries from Faecy Fries and we loved them. Secret tip! Go for big ones with cheddar cheese and original sauce. If you prefer spaghetti to french fries go to Špagetárna. Their spaghetti is so tasty and all of them are pretty cheap. Did I convince you to stop in Olomouc at least for a lunch? Not yet? Ok, here is my last tip cute bistro Bistrá Kráva.  Stop there for an apricot lemonade,  soup and brownies. What a perfect combo!
I also mentioned that we went there for summer school. Palacký University in Olomouc organises several summer schools in Czech every year. We applied for summer school on development studies, because it is quite related to our fields and we wanted to know more out it. Our venue was really nice and even offered us views on Olomouc like this.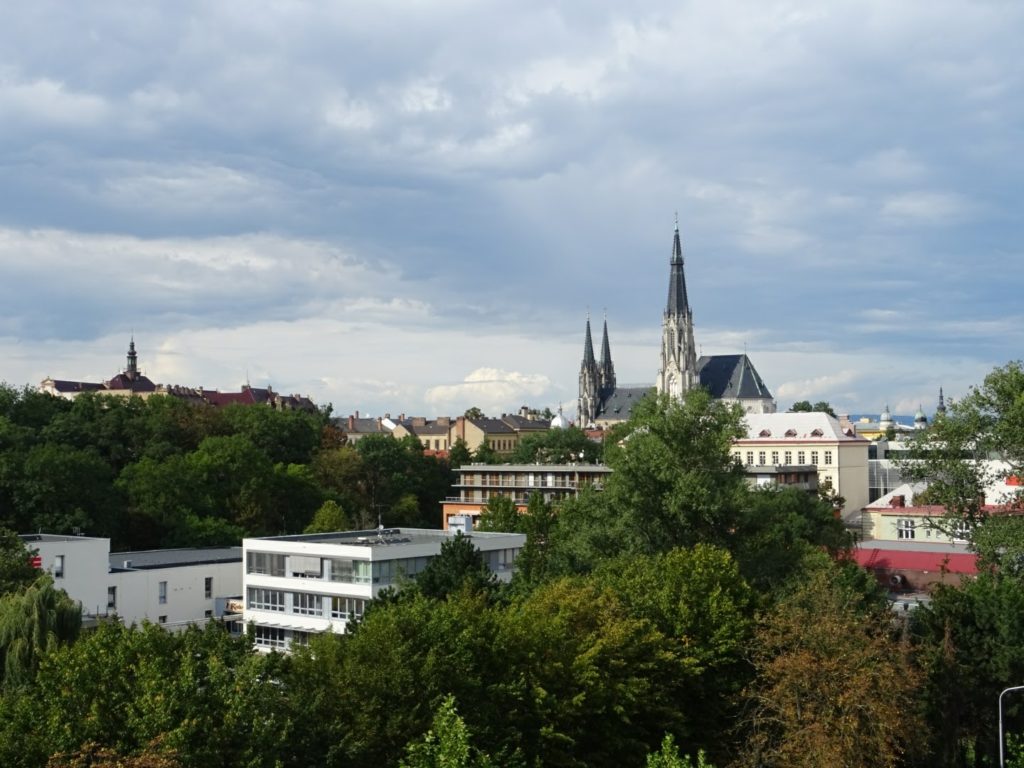 Our program consists of many lectures given by professionals, journalists and activists. We learnt a lot, met great people and even participated in two simulations on a topic of migration crisis. Probably the best lecture was given by Břetislav Tureček on the Middle East. During our lunch breaks, we got more time to explore Olomouc and one day we even managed to visit Holy Hill church and monastery.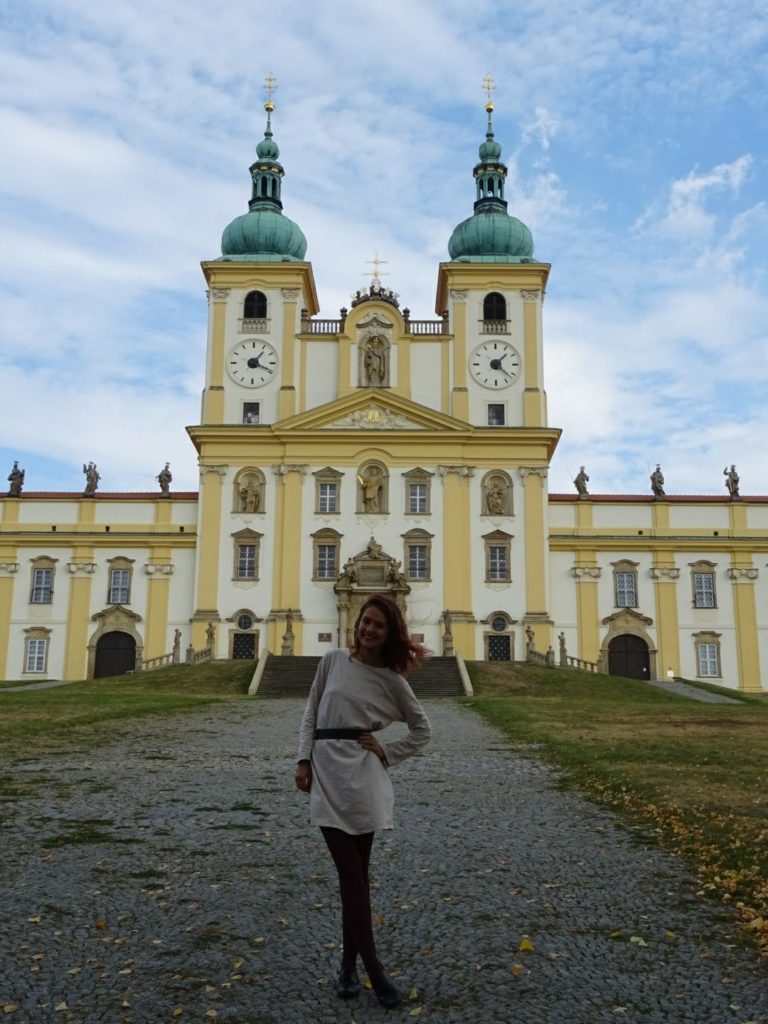 Extra tips
Go for Hostel Marie, we had a great time there. It´s fully renovated hostel close to the city centre and the staff speak English!
Bikesharing is really popular in Olomouc. Rent pink Rekola bikes!
Ticket for public transport cost kids and students  7 Kč (appx 0,25 EUR) and 14 Kč adults. Valid your ticket and you can use buses and trams in Olomouc for 40 min on weekdays or 60 min on weekend.
   Have you ever been on summer school? How was it?