Best day trips from Halle (Saale)
Have you ever heard of Saxony-Anhalt? This beautiful region in east Germany has a lot to offer. Let me show you these four perfect day trips from Halle (Saale). These day trips are perfect for everyone as you have an amazing lake and marina in Mucheln, UNESCO cathedral in Naumburg, the perfect medieval town of Quedlinburg and great Bauhaus museum in Dessau for art lovers. I've chosen these places because there is literally close to no information about them in English on the internet. As I lived in Halle (Saale) for a year during my studies in Leipzig, I have discovered these four hidden gems of Saxony-Anhalt and I am so happy to share them with you. I hope you enjoy them and please do let me know, which one of them is your favourite!
How to get there?
Halle (Saale) is a town not far from Leipzig and only about two hours from Berlin, so hop on a train or Flixbus and check this place out! All the day trips from Halle in this article are easily reachable by trains, buy a Saxony-Anhalt regional ticket at bahn.de to save or alternatively check regional company mdv.de. (Only Quedlinburg is not served by this company.)
Quedlinburg – take a train to Aschersleben (RE4 or RE24) and change there for a bus nr. 140 or take the train further to Halberstadt (also RE4 or RE24) and change there for RE 11 (towards Thale Hbf), 1h 45 min
Mucheln (Geiseltalsee) – take a train to Merseburg (RB25) and change for RB78 toward Querfurt, 45 min
Naumburg – take a direct regional train (RE16, RB25 or RE18), 30 min
Dessau – take a direct train S8 (every second hour you have to change for S2 in Bitterfeld), 50 min
What to do and see in Quedlinburg?
Let's start with the furthest away – Quedlinburg. A dreamy medieval town which might remind you of Bavaria but guess what… it's cheaper and less crowded! Timber-framed houses, a church on a hill will amazing views, Münzenberg, gothic town hall, the best and biggest cheesecakes, gardens full of blooming poppies and instafriendly wine bars. Did I get your attention now?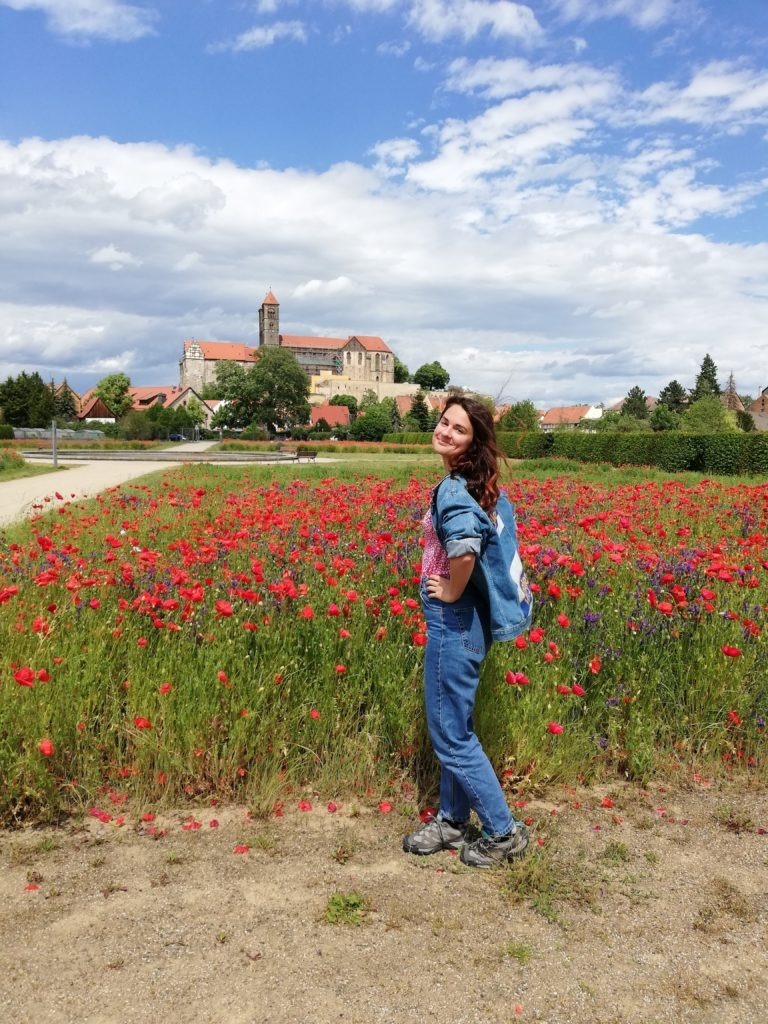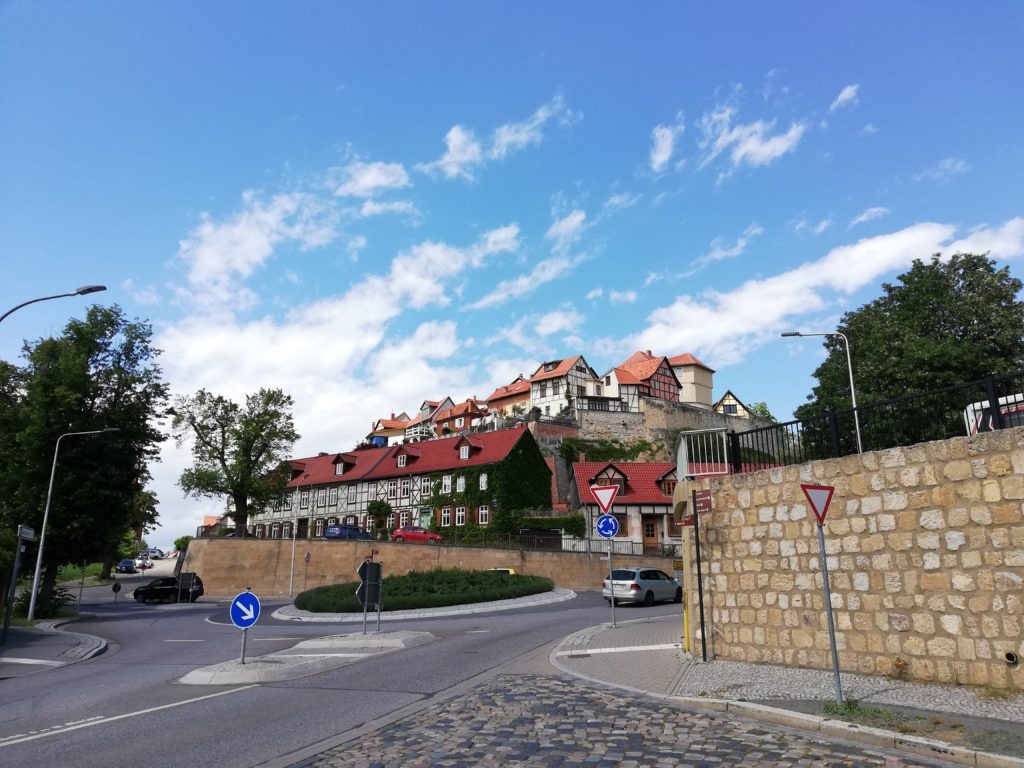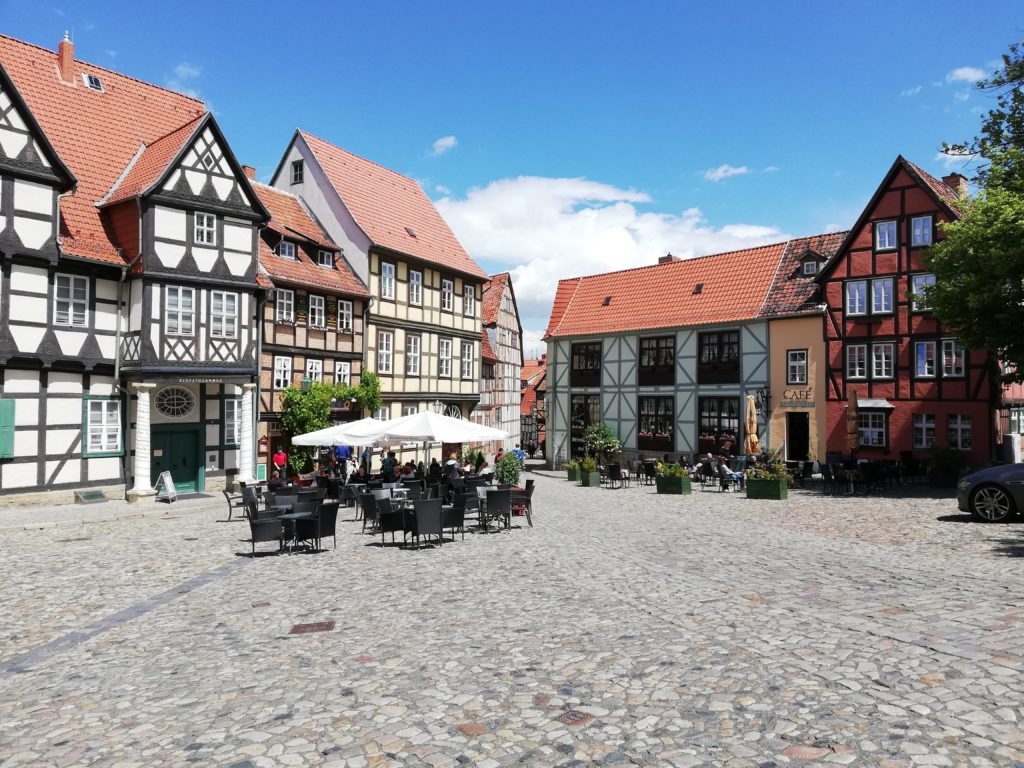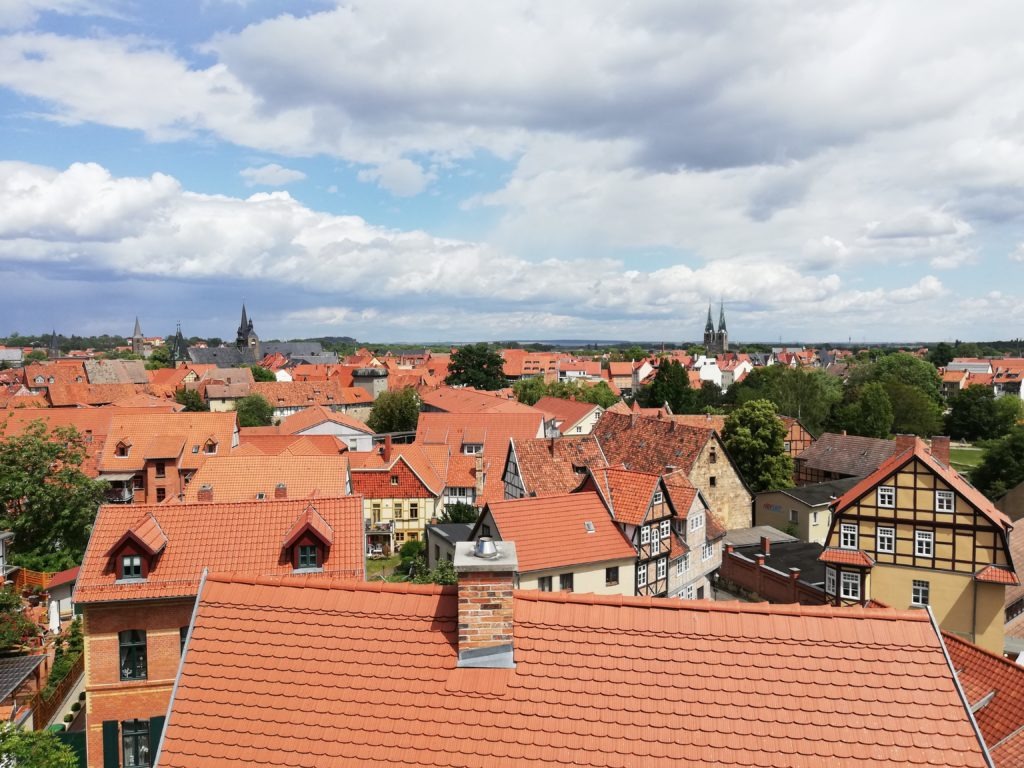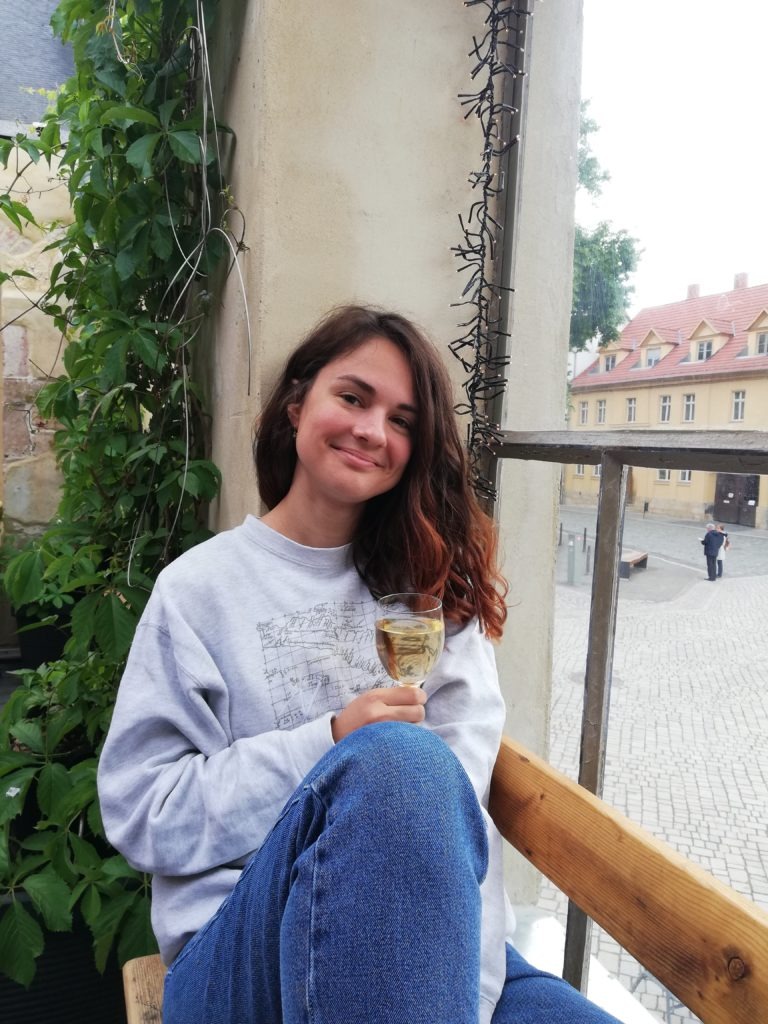 What to do and see in Mucheln (Geiseltalsee)?
Wanna chill from the city and enjoy some good regional wines? Mucheln and Geiseltalsee are the best spots in the Saale-Unstrut area to do so! Rent a boat to explore the biggest artificial lake of Germany or get a bike (you can rent it both in the Marina Mucheln) and cycle to the Weinberg (literally wine hill) and enjoy the views of the lake, vineyards, horses and cows with a glass of wine in your hand. Should you be too tired to cycle up there, you can also take a little tourist train. Mucheln has also a pretty townhall.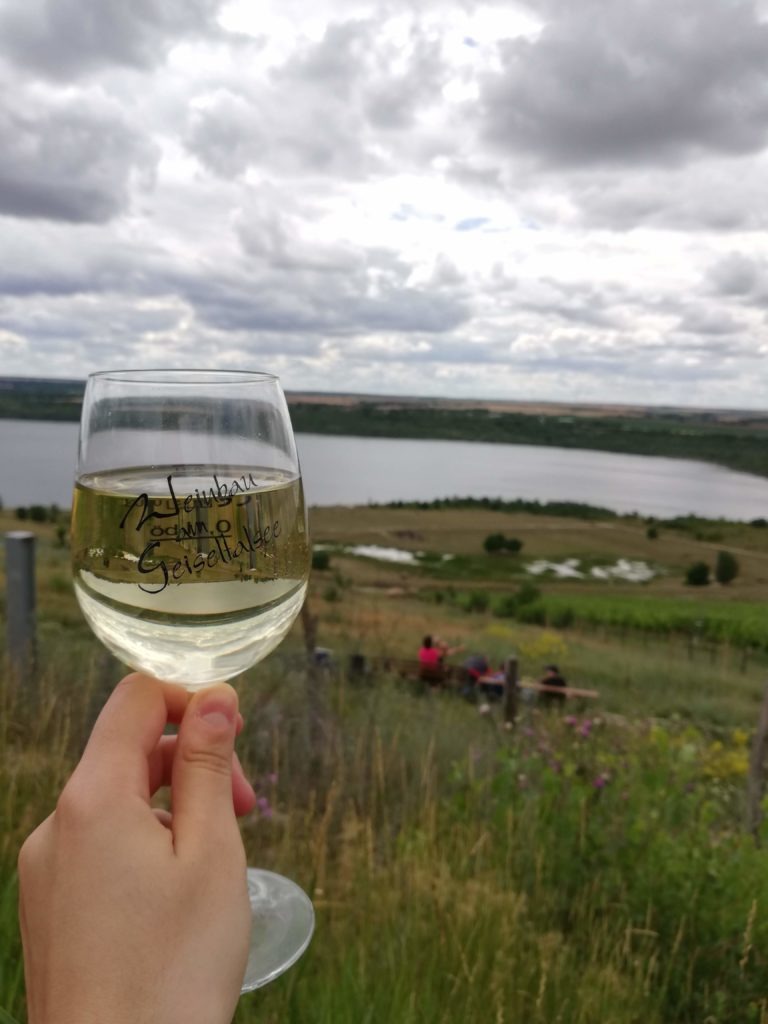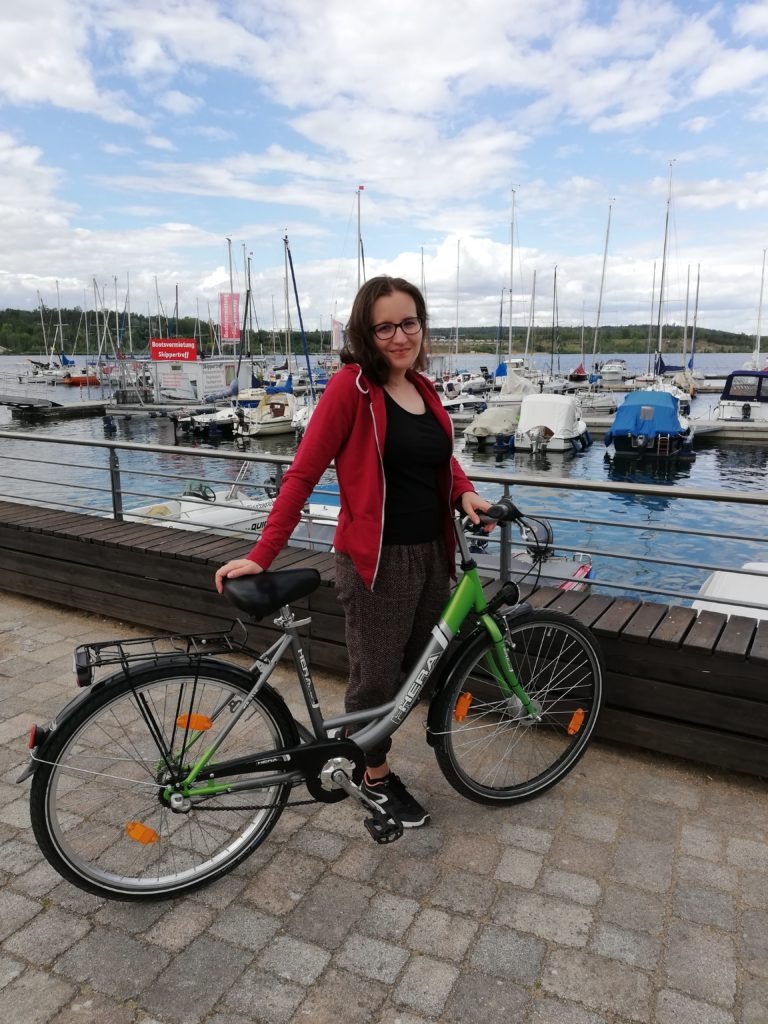 Extra tip: Since you need to change a train in Merseburg, why not to check the castle and cathedral there too?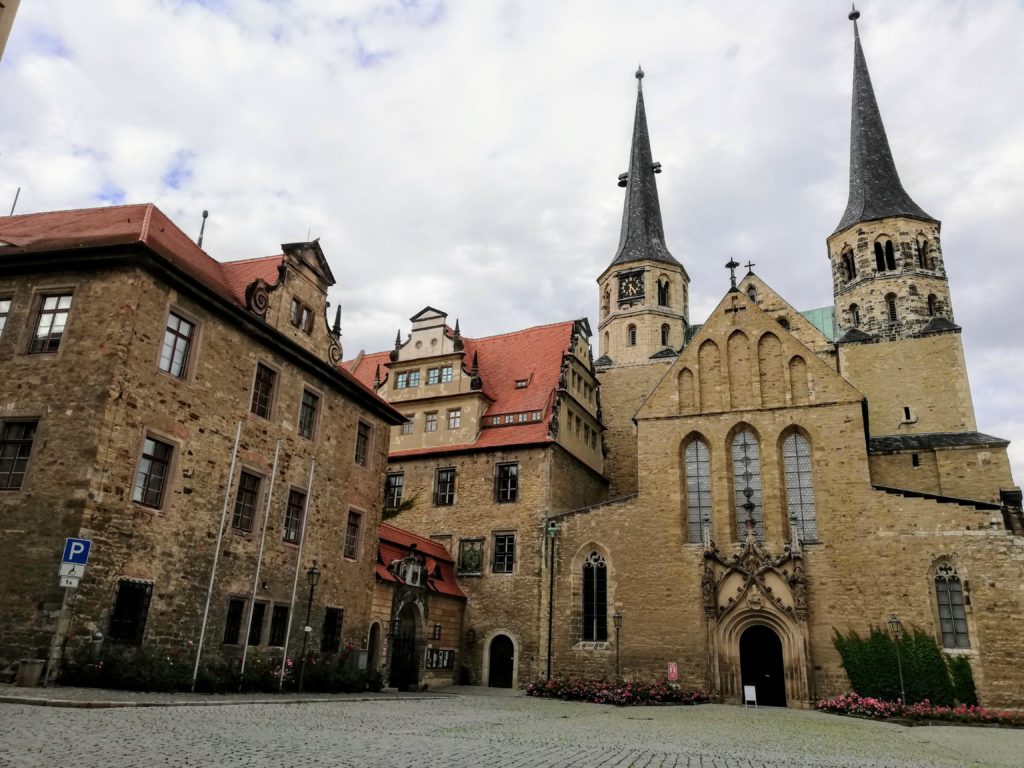 What to do and see in Naumburg (Saale)?
Naumburg has this amazing cathedral – Naumburger Dom. Don't forget to grab an audio guide (included in the ticket price) to learn a lot of interesting information. Stroll around the small streets, well-kept gardens or take an old tram! If you still have time, check Friedrich Nietzsche's house.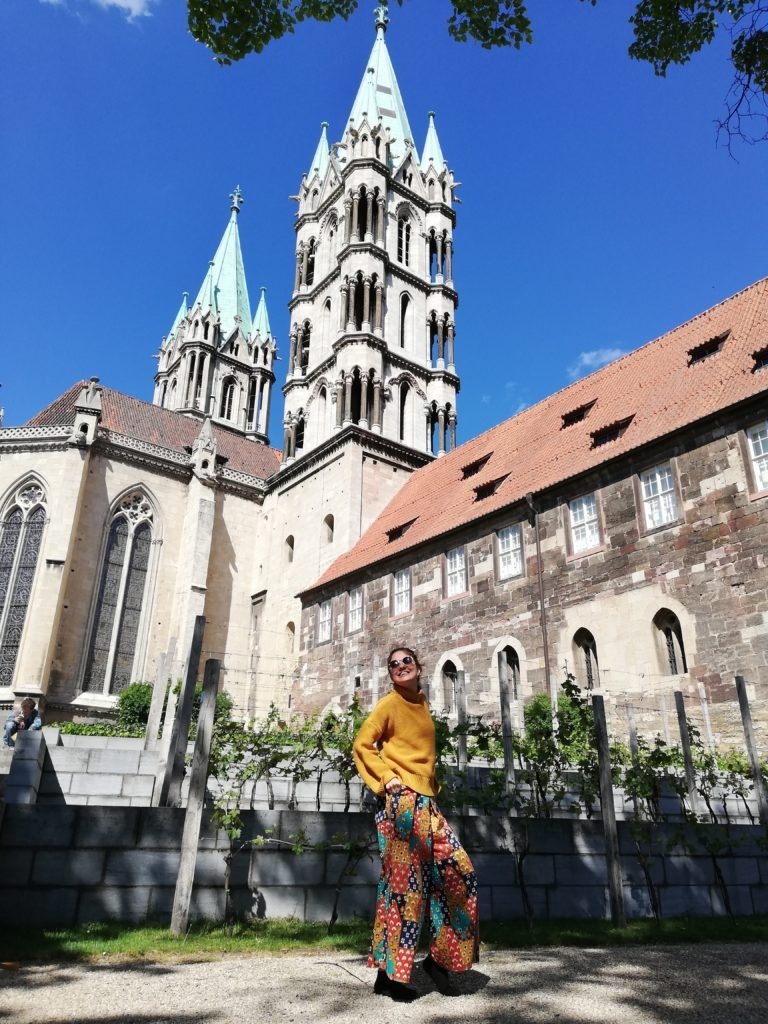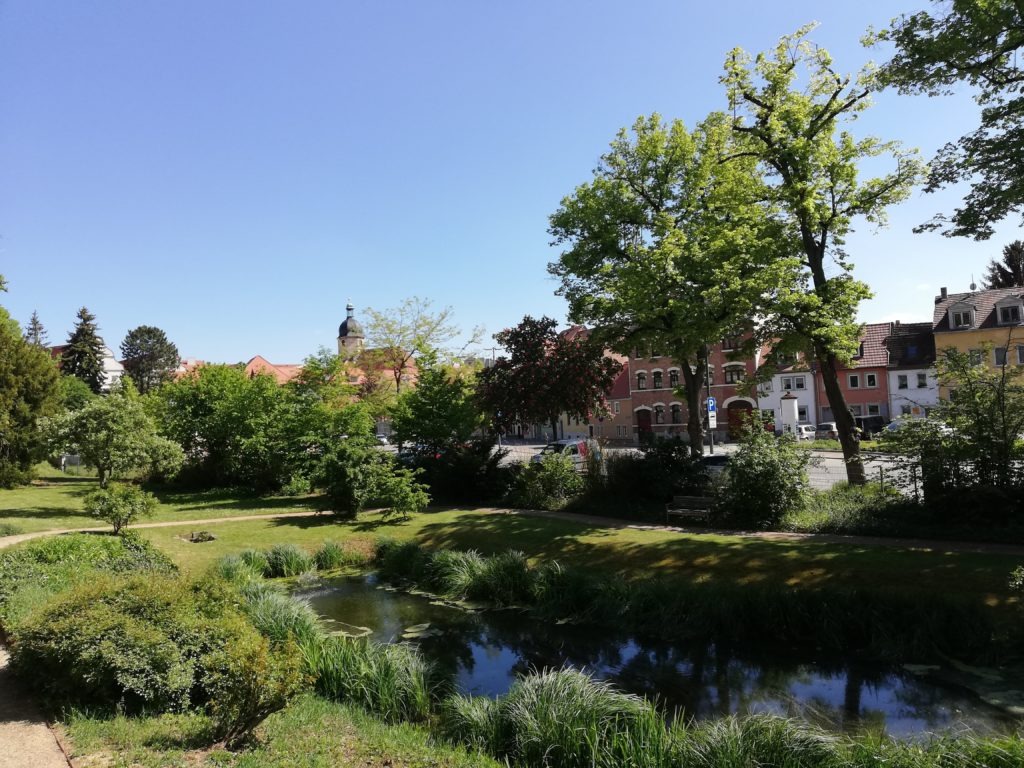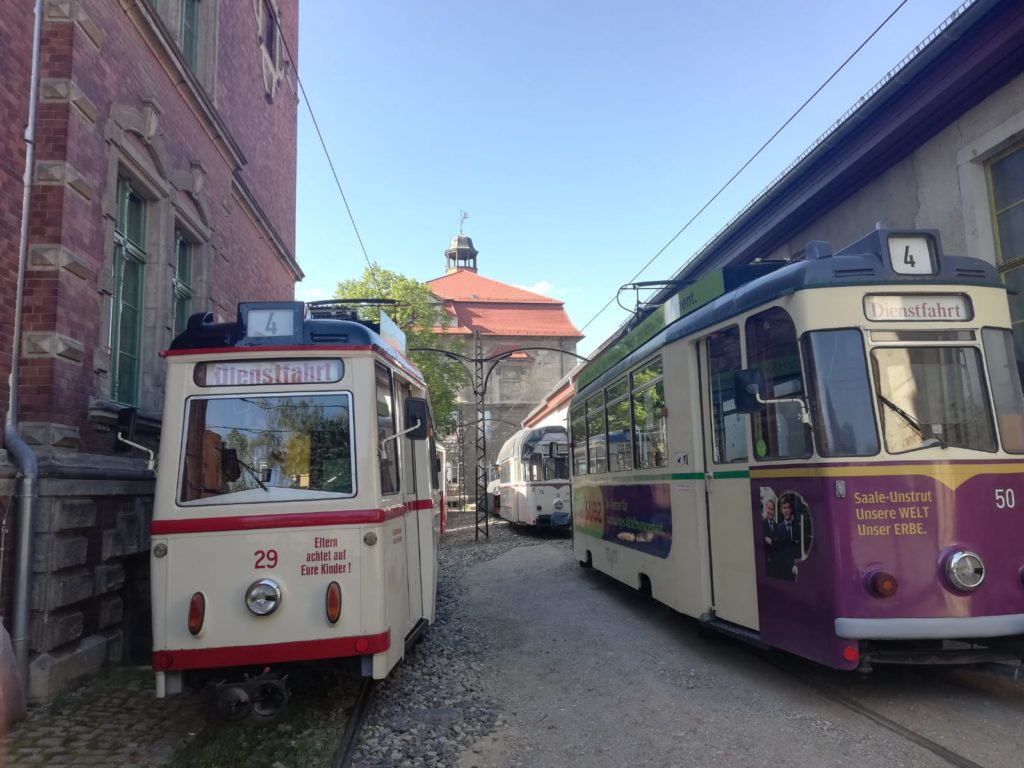 What to do and see in Dessau?
Dessau is truly underrated town. It has Bauhaus vibe all around, which is difficult to miss, especially after you visit the Bauhaus museum. If you are really into this style of architecture and design, there are several other buildings, galleries and museums focused on Bauhaus, its masters and history. If not, at least the main museum should be on your list. Afterwards, walk through the old town and head to one of the parks. You might want to rent a bike to get around, because there is so many of them! If you have a regional ticket, you might also want to see the nearby parks in Worlitz.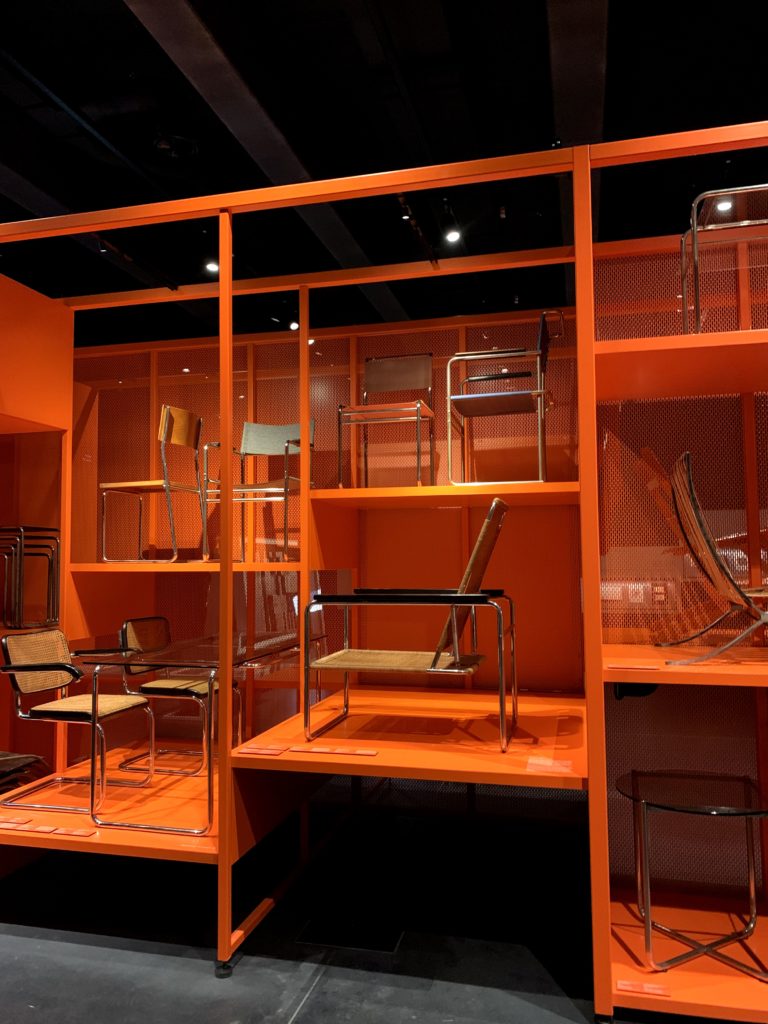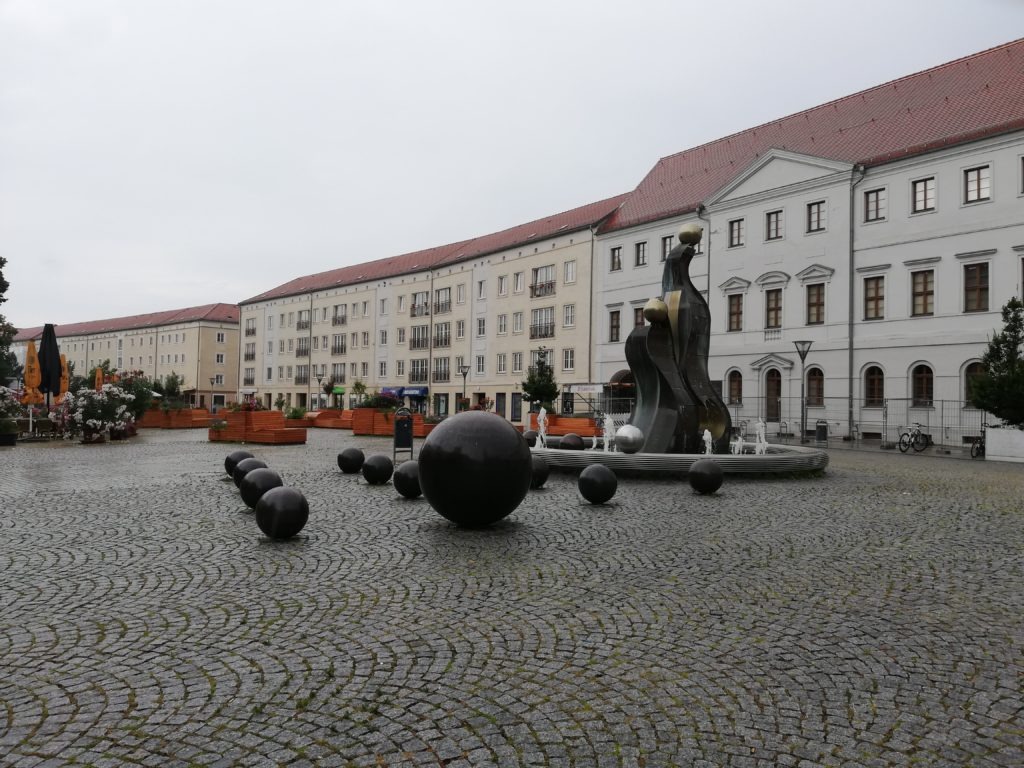 Which one of these trips is your favourite? Have you already visited any of these places?