Visiting Bucegi Mountains and Peles Castle in winter
Hiking in Romanian Mountains in winter for beginners? Yes, please. Romania is a perfect place to travel around for students on a budget like me. This time, we have decided to make a quick trip to the mountains near Brasov – Bucegi Mountains. Having some time to spare, you can also visit Peles Castle and Sinaia on the same day and without a car.
For students studying in Romania, trains are completely for free, so we took advantage of it, decided to sleep on the train on the way there and back too. If you want more comfort (and you probably do), look for cheap hostels in Busteni, Sinaia or Brasov, they shouldn't be more than 10 EUR per night.

Busteni and Bucegi Mountains
It is possible to hike in the Bucegi Mountains in winter, but be well prepared – you need to have experience and proper clothing and shoes for it, simple hiking shoes are not enough. If you don't have the time, experience or equipment like us, opt for cable car. We wanted to go as high as possible and somewhere where we won't be surrounded by skiers. Busteni was definitely the right choice.
The train station is on the main rail connection between Cluj-Napoca and Bucharest and to get to the funicular, you need approximately 20 minutes walking. The cabin usually goes every hour (depending on the number of people, if there are big groups, it can go more often) and the first one sets off at 8:30 in the morning. Be on time! The snow on the top will be more firm (easier to walk on), untouched (great for pictures) and you have a higher chance of good weather. The cabin takes you up to about 2200 meters above the sea level, but since you get there from less than 1000 meters, it feels a bit like going to the Mount Everest. The cable car costs 70 lei round ticket, if you ask for student price, you can save 3 lei (about 50 cents, but hey, better than nothing, right?).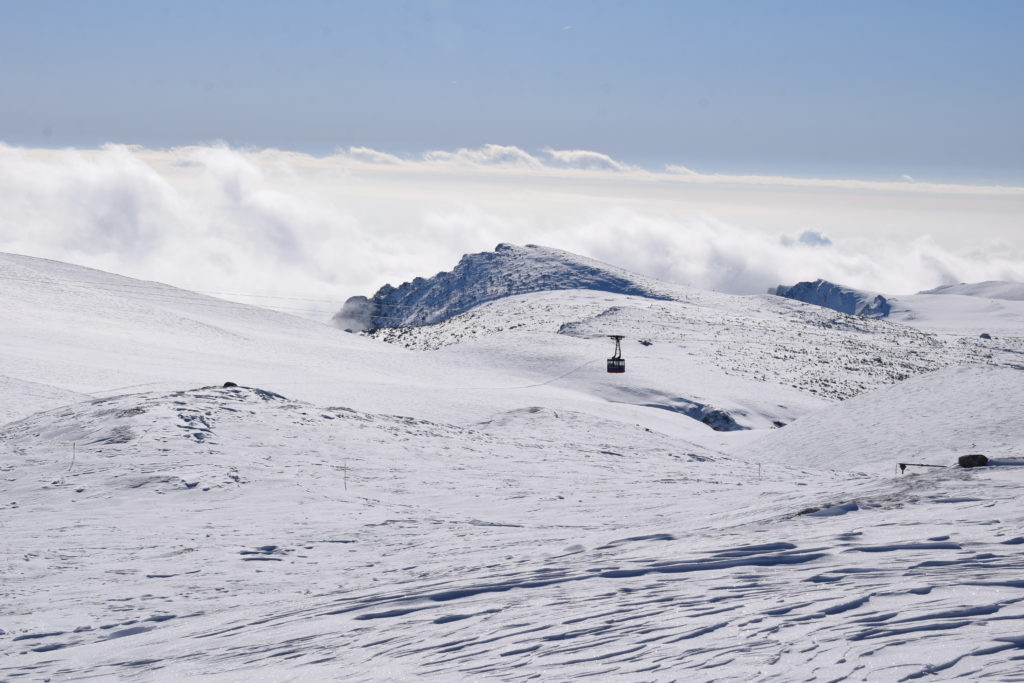 In summer, the main attractions on the top are natural formations of rocks – Sfinx and Babele. They are amazing, don't take me wrong, but trust me, the views, especially in winter are even better. In summer, it should take you about 15 mins to get to these rocks, in winter, you should count at least with half an hour, depending on the snow, being stuck in the snow up until your thighs is something you should be prepared for. There are many places around to hike to, but again, without proper equipment, it's rather dangerous, so we just walked around for about 2 hours to see all the views and enjoy the snow.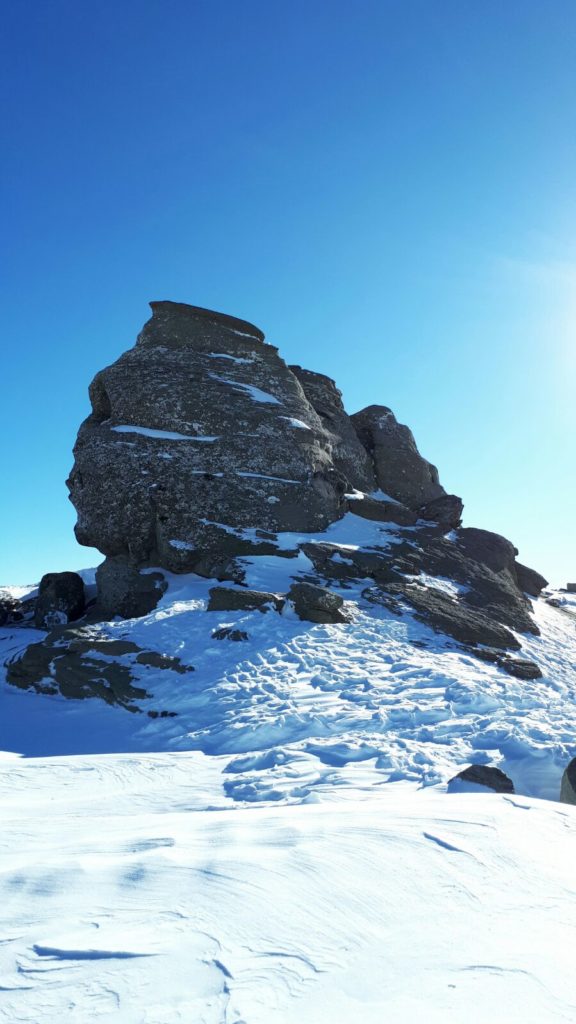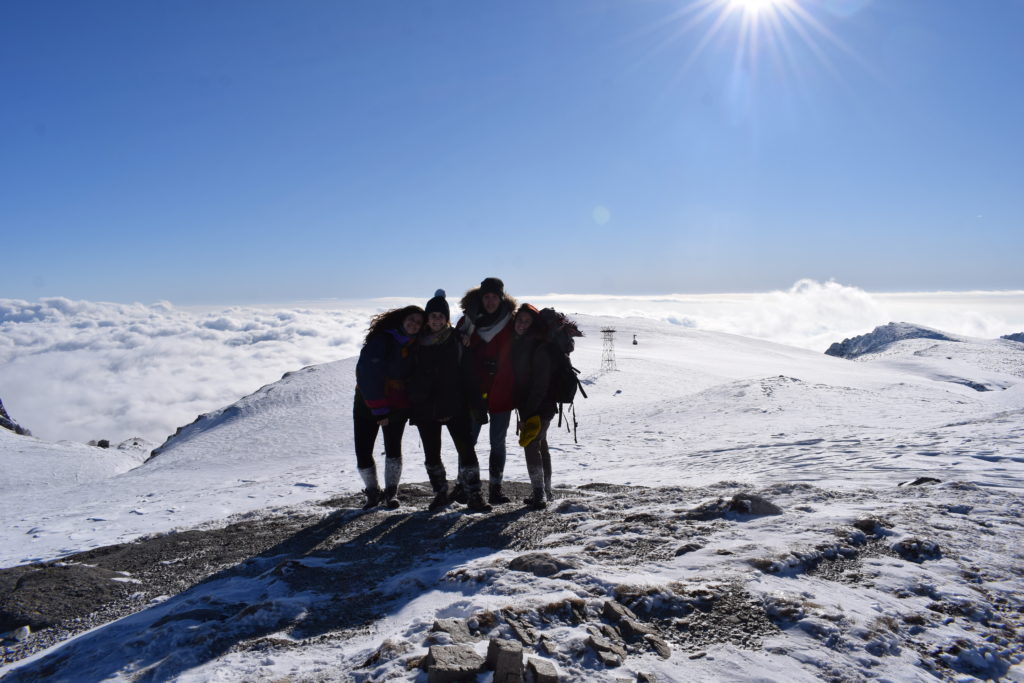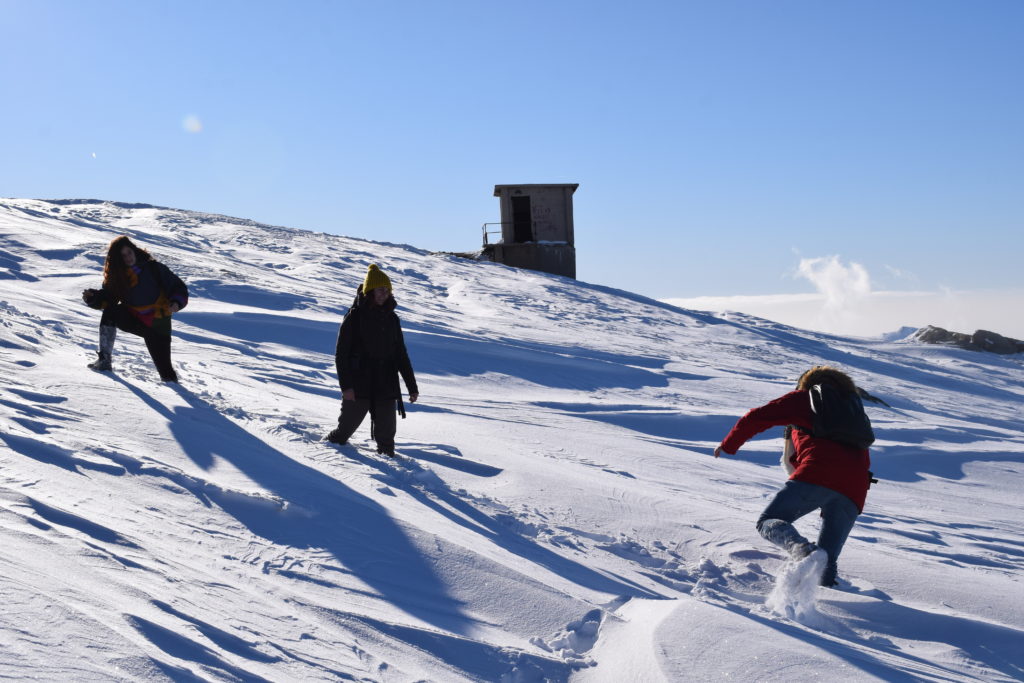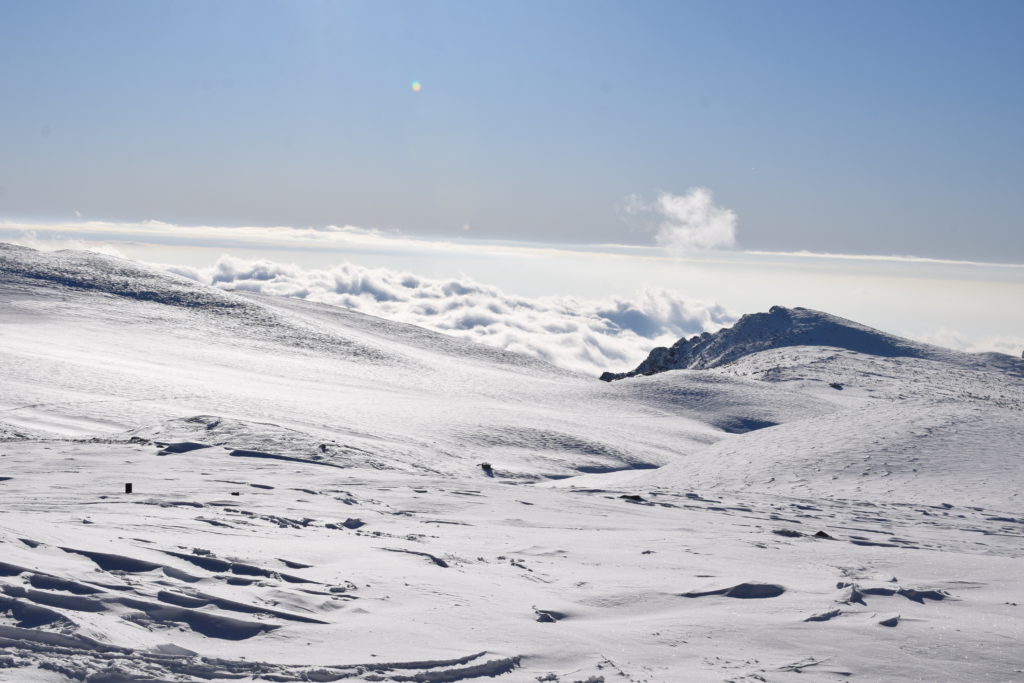 Peles Castle and Sinaia
After heading back down to the town, my Spanish (and Catalan) friends decided to shop for some food and then head to Brasov by train to enjoy the fairytale town, the trains to Brasov go fairly often and it takes only about 45 minutes to get there. I decided to head to Sinaia to see Peleș Castle, where they have all already been. My train was leaving at 14:08, which gave me about an hour in Busteni before the departure. I have seen on the maps a little castle called Cantacuzino, which was only about 15 mins walking from the town, so I didn't hesitate and went straight there.
Unfortunately, all guided tours were only in Romanian, so if you plan to go inside, call them first to ask for English guided tours, I've heard it is worth it. The entrance is 20 lei per adults, 15 per students and you can pay extra for an art gallery if it's your thing. It might be worth it to pay for visiting the gardens in summer (included in the price for the ticket, if you wish to go only to the gardens it's 7 lei), but I skipped it as I didn't have enough time anyway.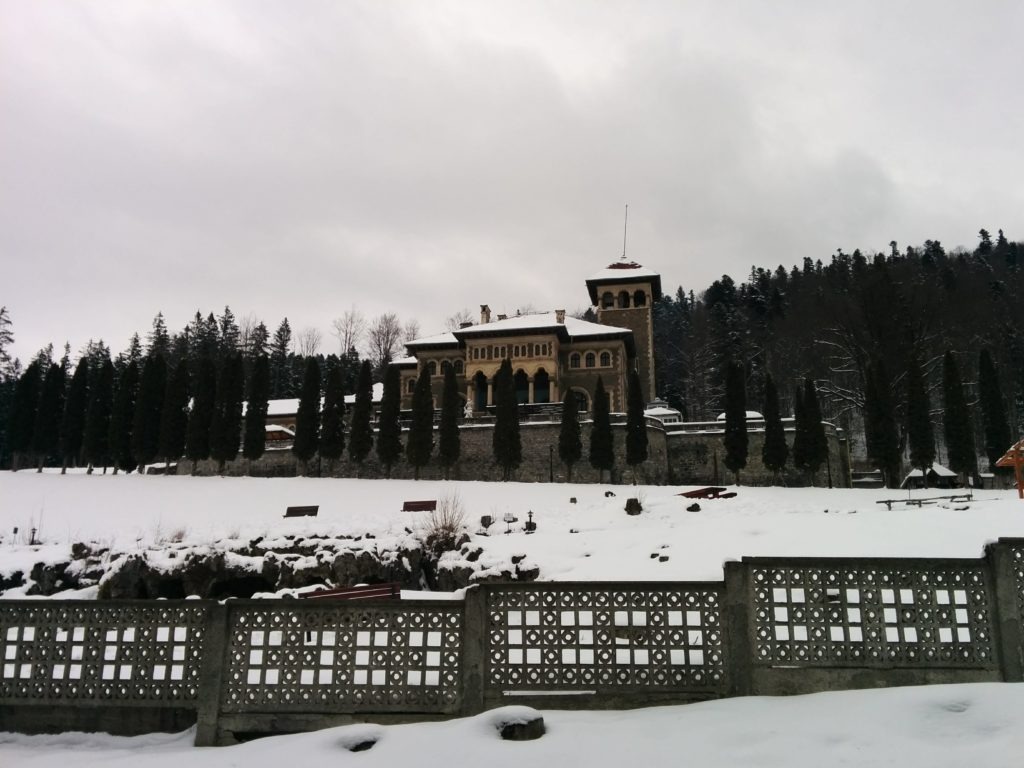 Train from Busteni to Sinaia takes less than 10 mins and then you can either take a taxi (which is an option almost everywhere around Romania) or walk like me. It takes about 30-35 mins to get to Peleș Castle, but it's well worth it. You can visit Sinaia's monastery and casino, but if you are doing all this in one day like me, I suggest you go first to the castle to make sure you don't miss the last guided tour. In the Peleș Castle area, you can visit also another, smaller, but no less beautiful Castle Pelișor.
The guided tour of Peleș Castel is either 30 lei (7,5 for students) for 30 min long tour of ground floor or 60 lei (15 for students) for 1,5-hour-long tour of both ground and 1st floors. I definitely recommend the latter. You already made it this far and the castle is beautiful! The tours are not happening at any specific times, but are very often, I was there in low season and it was full of tourists, I can imagine how it looks like in summer, or rather I don't want to. Pelisor is 20 lei (5 for students), but unfortunately, I didn't have time to go inside too. Well, at least I have one more reason to come back. Just like most museums and castles, Peleș and Pelișor are closed on Mondays, in winter on Tuesdays too, so plan your visit on some other day of the week.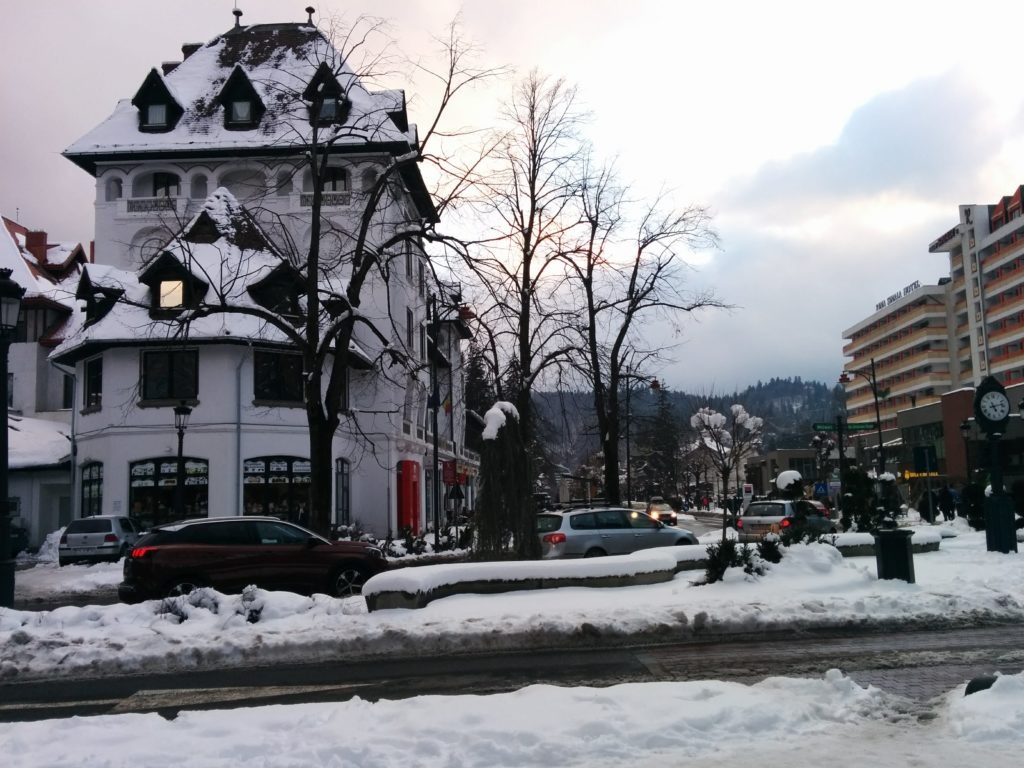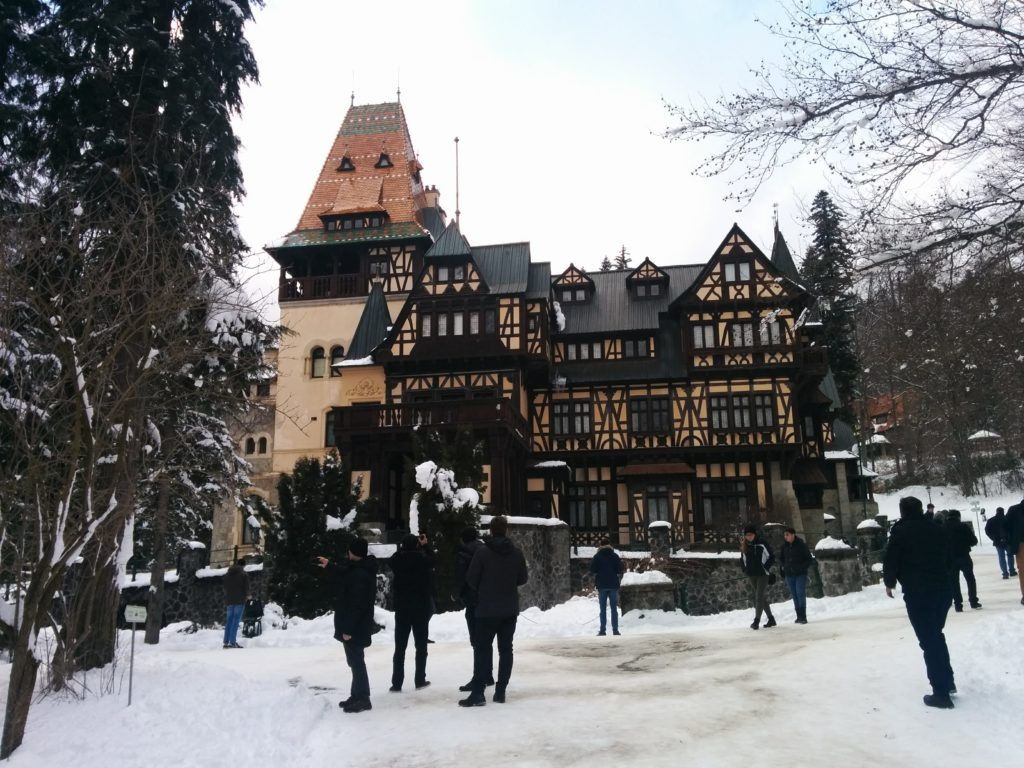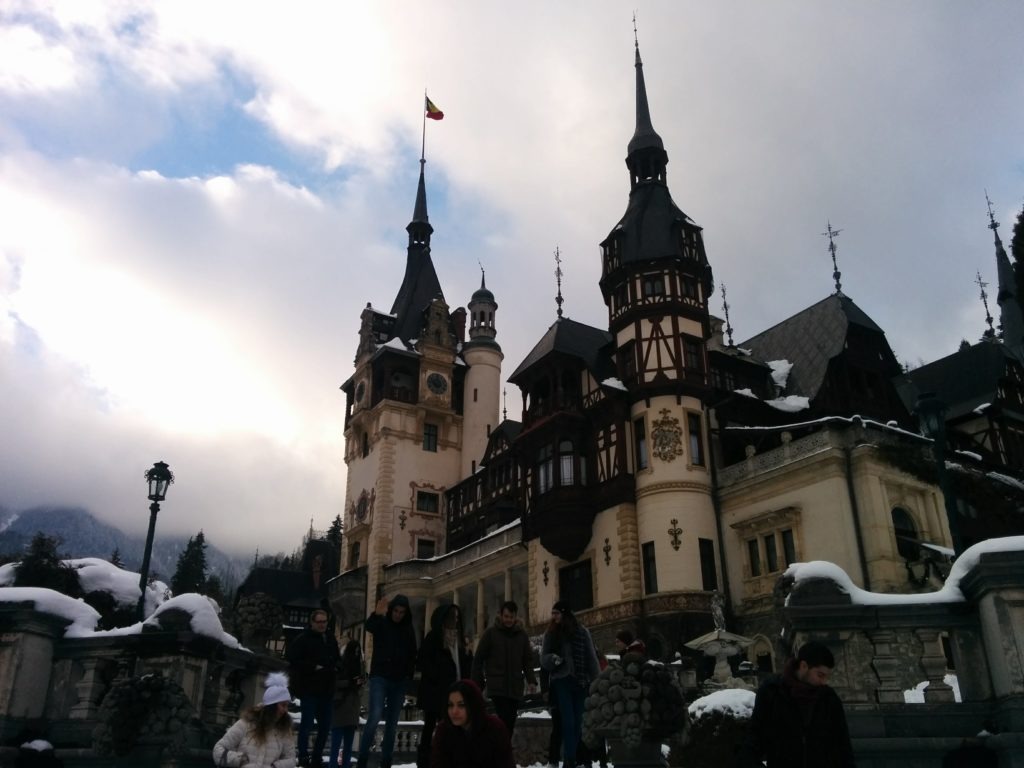 Knowledge from Bucegi Mountains and Sinaia:
Not every house in the mountains which is warm and open is a bistro. But who can say that they have been to a home of a mountain guard? I can.
Guides often say that you should take a taxi in Romania. Check Google maps first, you can often comfortably walk.
Do not underestimate Romanian Mountains. They can get very dangerous from one moment to another.
If you want to fully enjoy Sinaia, stay at least one day.
Try to avoid any waiting at the Brasov train station, it's far away from the city center and there is nothing around where to sit in a café or any nice place.
If you are going by train in peak time (Friday, Sunday, holidays…), book your seat in advance. Students travel for free, so check especially for the end of semesters etc. In case you are not a student in Romania, you can buy your train ticket online and save time and money (there are some special offers online as well, look for them).