Dubai – Tranfer Station in the Middle of the Desert
As you might have notined on our social media, me (Míša) and Diana are travelling around Asia for few weeks. The rticles will come with a slight delay but if you want to be in the picture, watch our Instagram @czechsouls, where we add photos from our current destinations. Why are we here at all? We wanted to travel, get to know, taste and actively relax in the summer. In December, we bought cheap flight tickets from Bratislava to Bangkok and so our journey started.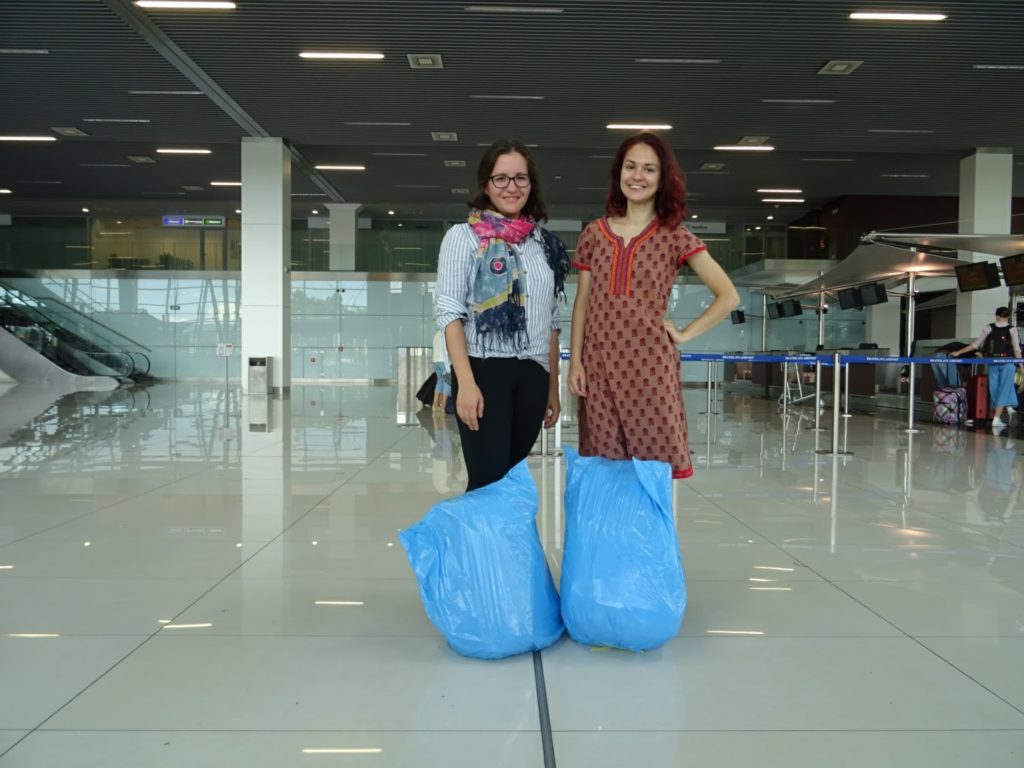 After all the preparations we went to Bratislava, which was our first stop. It took 4 hours and then we went to the airport. If you are considering leaving from Bratislava, we can recommend it. From Prague there is a bus or train every hour to Slovakia. A small and well-organised airport is not far from the center.
The journey to Dubai was quite quick. We did not expect any service from FlyDubai, but in the end we were happy. We had 18 hours to explore Dubai and we wanted to make the most of it. What would you say we did the first? It was not a visit of Burj Khalifa. At the airport, Kuba, which accommodated us in Dubai, picked us up and he cooked a dinner great pork and dumplings for dinner. We spent a good evening with Kuba before he decided to go to bed before the morning. Once again thanks Kuba for a place to sleep and a good evening!
In the morning we went to the beach, at six o'clock in the morning it was about 35 ° C and we wanted to visit as many places asd possible before the temperature rose above 40 degrees. First, we reached Dubai Marina, where we boasted luxury yachts. We were more impressed by the beach where we could swim than by the luxury yachts. Our hair were full of salt and sand, but it was a good experience.
Then we went to the tour of the world's tallest building Burj Khalifa. We got a lift in a minute and for a lot of dirhams were exported to 123 floors. You can go higher, but we also had good view from the "lower" floor. It was a nice experience, but we would not have to experience that twice. The view spoils the dust and the sand flying in the air, so we really didn't see much from there.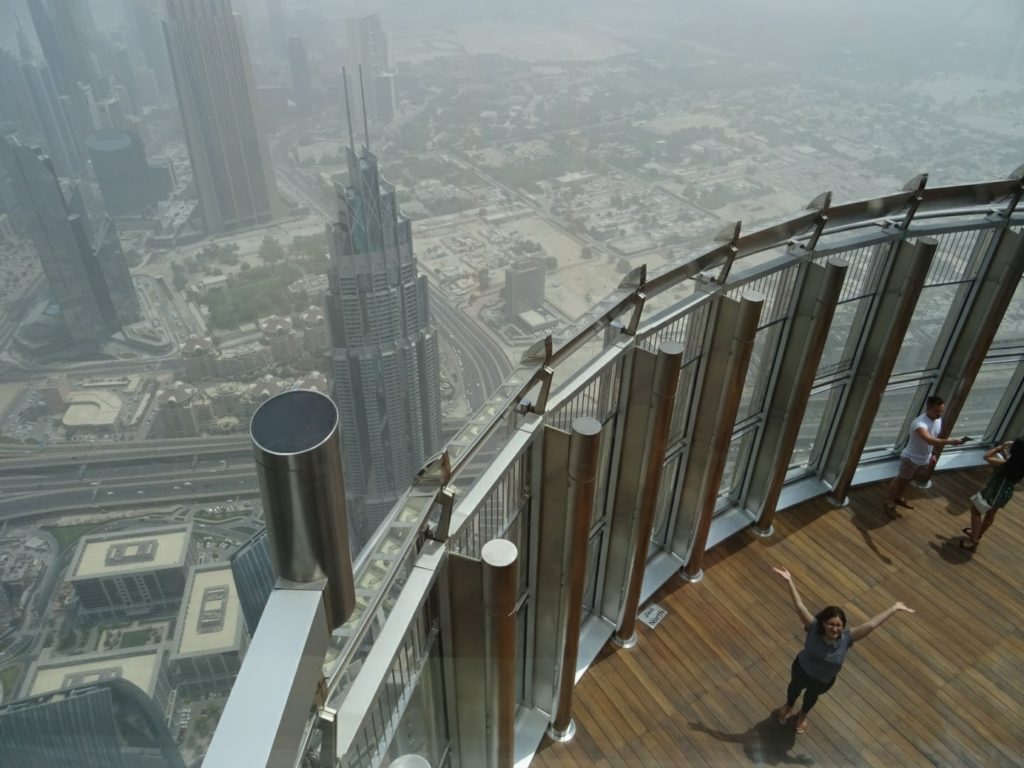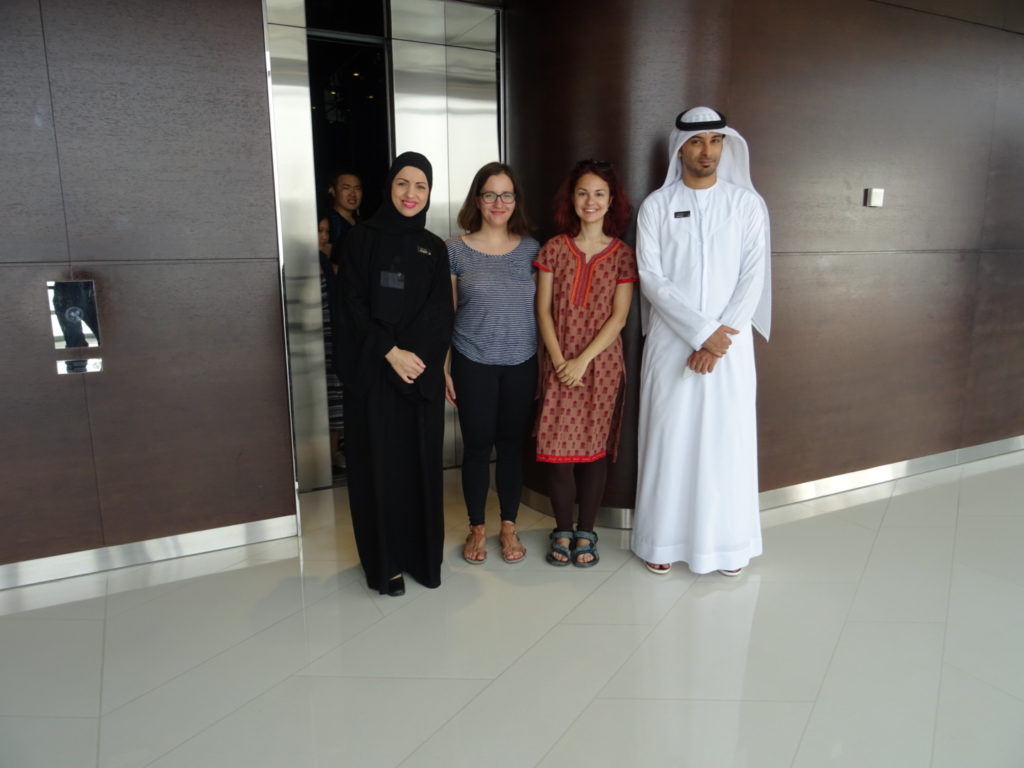 Burj Khalifa is adjacent to the Dubai Mall shopping center, where we could look more out of curiosity. Local people go there to spend money, shopping is literally a sport for the higher layer. They are searching for new things all the time, while the immigrants from Bangladesh and similar countries build this oasis in the desert. The city is growing vigorously, but rather the people in it live temporarily. The ideal location between Europe and Asia, along with oil supplies, makes it an attractive place for business and other industries. Is Dubai superficial? Yes, in some respects, certainly, but everyone should visit the city first, and then you make your own opinion.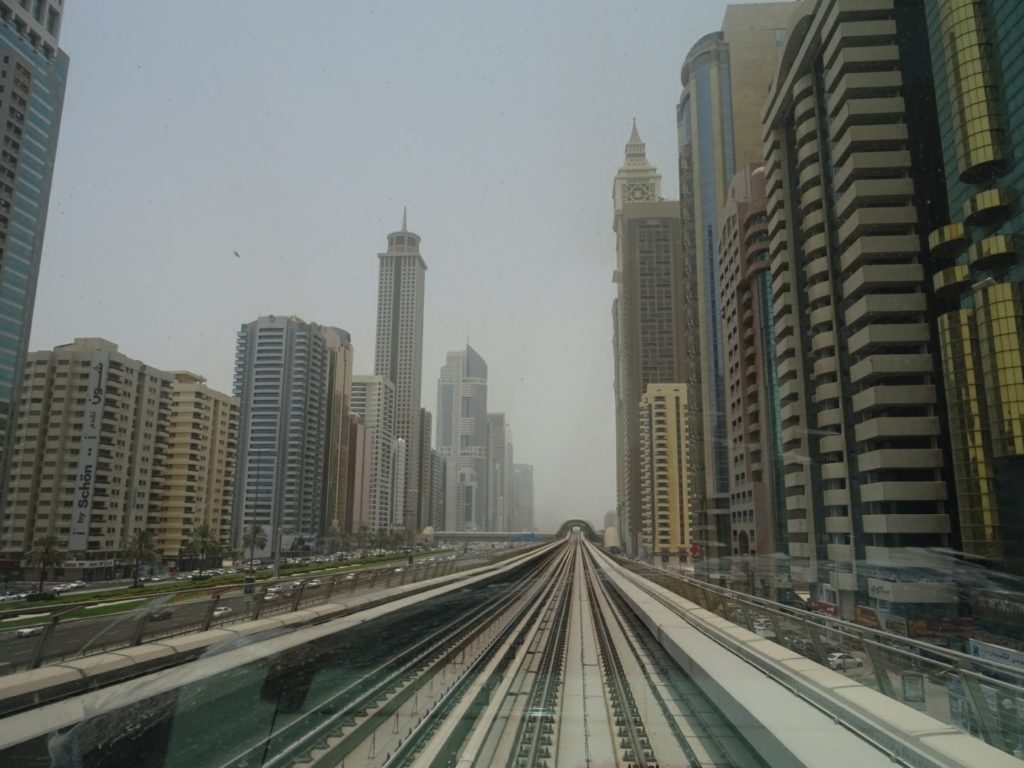 Back to our stop in Dubai, we strolled just quicklythe older part of Deira and headed to the airport. We planned to take the metro to the airport and take the bus to our terminal. The Internet was certain this way, Kuba told us that there was no bus. We wanted to try it 🙂 Finally, we found out that no bus would really bind us to our terminal and we will not handle a distance of 10 kilometers. We called Uber and we were at the terminal in few minutes. From Terminal 2, we flew to Bangkok and on that same day we continued to Singapore from where the next article will be.
Which Asian country would you like to visit? We have many of them ahead!