Eilat – Why not to believe anyone who tells you to skip it and go there right now!
Many Israelis told us: "Oh no, what are you going to do in Eilat? It's so far away and there is literally nothing." Here it is, my article can be a response to their question.
Eilat is a perfect stop for those looking for both relax and adventure. Considering the fact, that we have left Romania in -10°C, whole Israel and Palestine felt very warm with its 15°C, Eilat, though, was what we needed in the middle of winter to recharge our batteries. All year around, Eilat lures people from all around the Word with its tropical temperatures, warm see, corals, luxury and desert adventures. What used to be a location only for those with pockets full of money is now accessible for more people as Wizzair flies for cheap to Ovda airport located about 80 km from Eilat.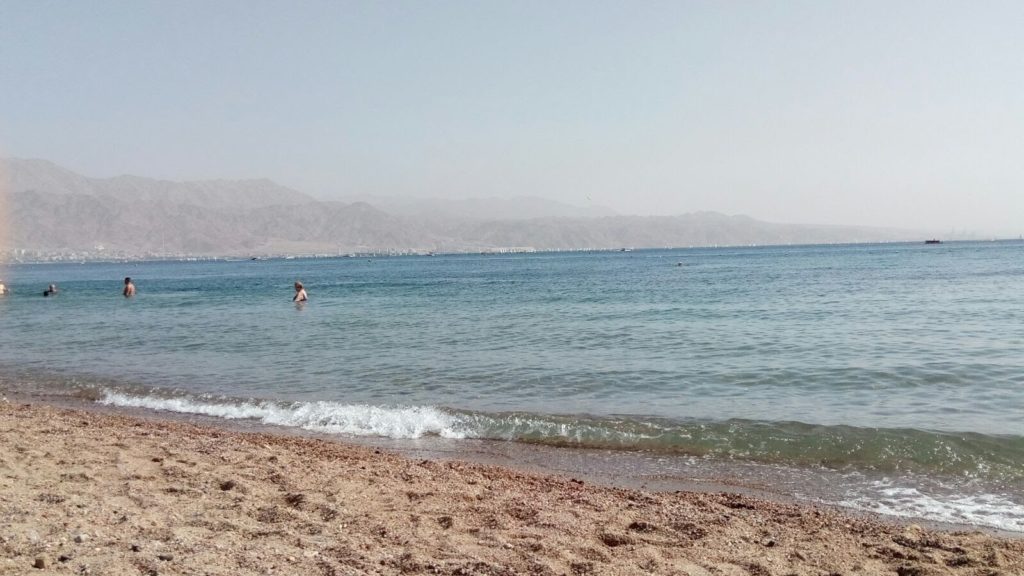 How to get to Eilat from Jerusalem or Tel Aviv?
The cheapest way is to buy a ticket for a bus from a bus company Egged. I strongly suggest buying it in advance as buses get usually full and you might not be able to leave. In case you can't make it to the bus station and want to buy it online, you need an Israeli friend/help. The whole process is in Hebrew only and you need an Israeli phone number as well. Don't get hopeful that something has changed because the website is in English too. It probably did not.
Another option is to hitchhike, which is a fairly common thing in Israel, count in though the fact, that you might be hitchhiking on the sun in the desert, which is not one of the most pleasant things you could imagine.
What to do in Eilat?
Of course you can do that almost anywhere at the seaside, but in Eilat, it's something very different. I am not an expert, but I don't think it is possible to see corals and colourful fishes so close, so untouched and in such a clear water everywhere. You don't even have to be a good swimmer (I am not either.), just go to a coral beach or slightly behind it. (Coral beach is more suitable for lying on the beach, having drinks etc, but it's paid, if you go 500 meters further, the sea is exactly the same, you just lie on more stoney beach with not facilities for tourist, but for free and less crowded.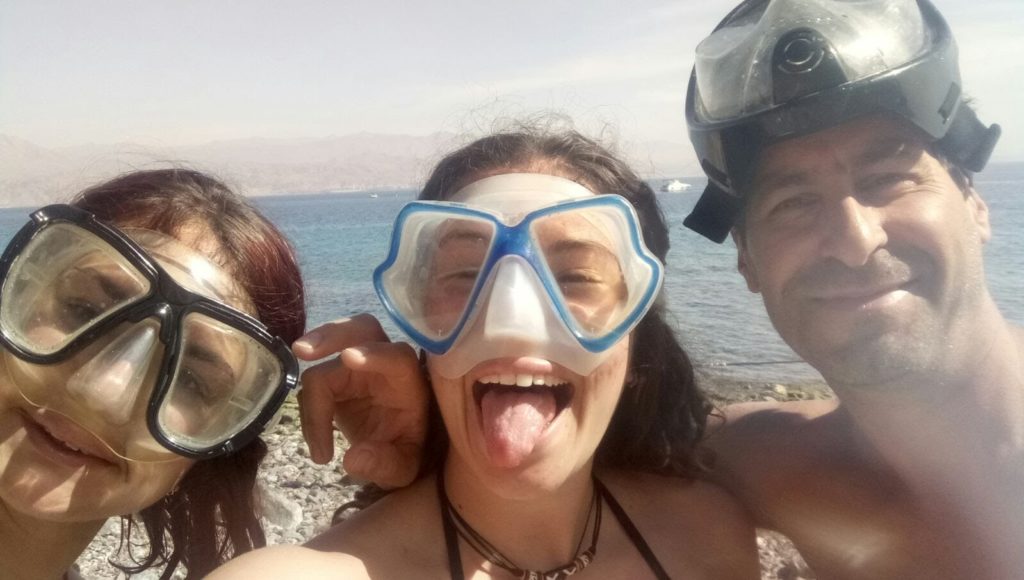 Have you ever heard of Israeli trail? Imagine a long track similar to the one leading to Santiago de Compostela, but more difficult, leading through dessert and taking around 2 months. This trail starts in Eilat and leads all the way to the very north of Israel. You can hike around for couple of hours or join the other pilgrims for a day or two, up to you.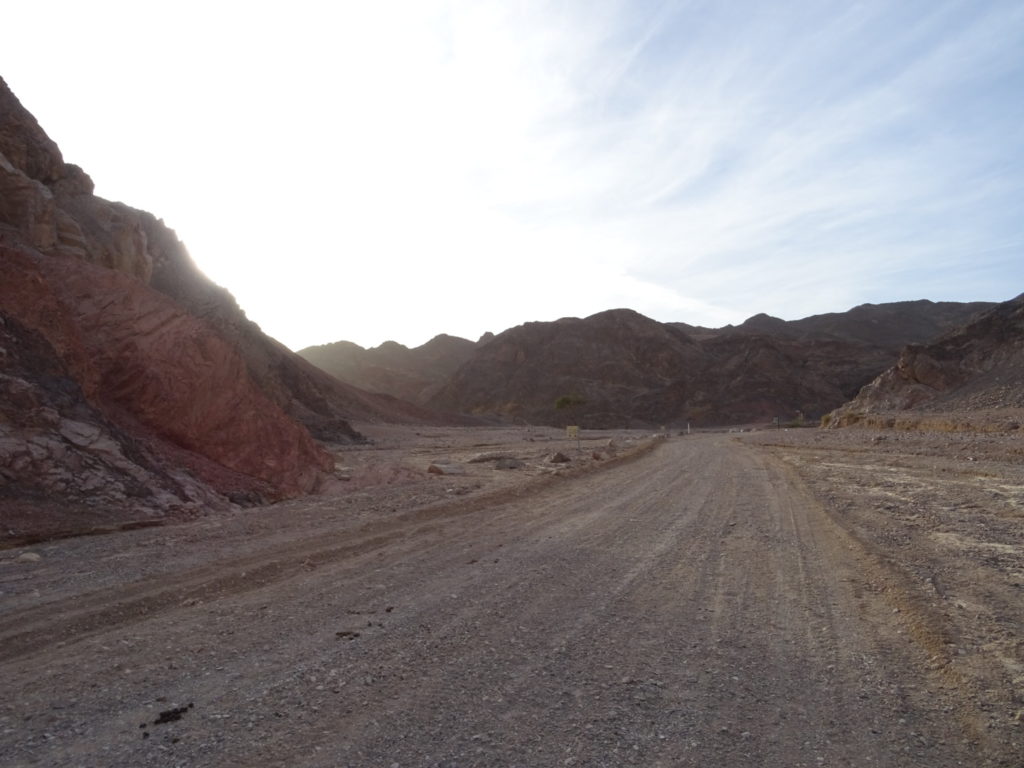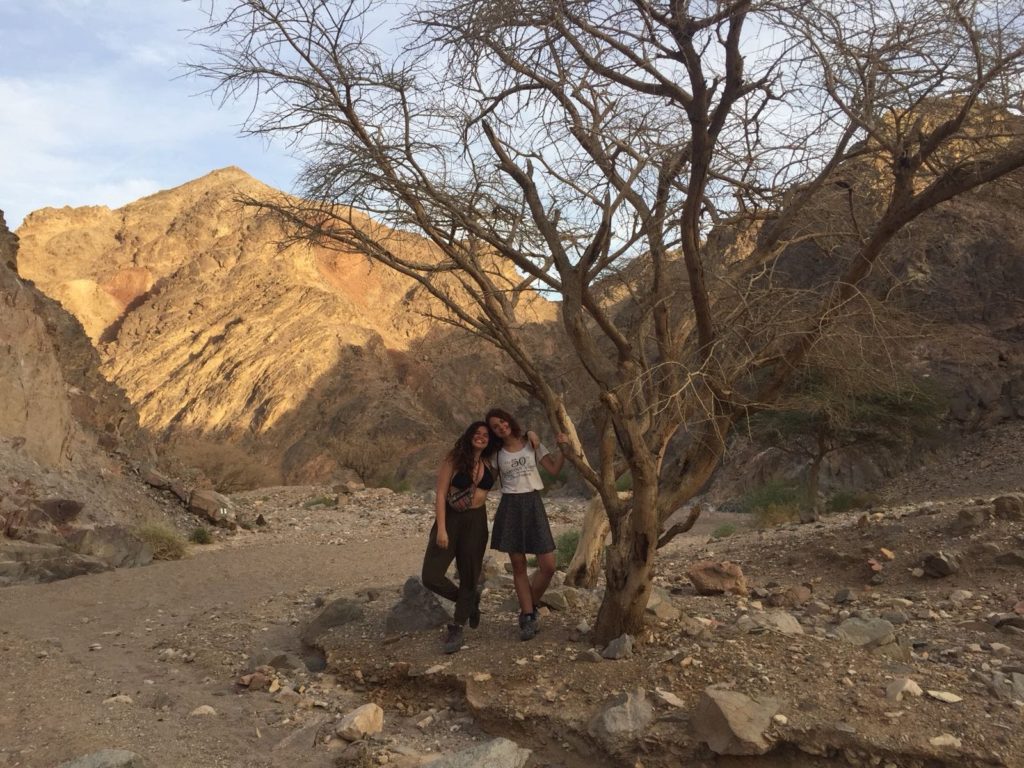 Camel or donkey riding in the desert
We haven't tried it here, but I assume, it is exactly the same as anywhere else in the desert.
As a location liked by many rich people, it is very easy to find a shopping mall and go on a shopping spree. As Israelis all seem dressed very well and look great, we had a little peak into shops too and found some gems, such as my new favourite mustardy palazzo trousers.
Acknowledgements from Eilat:
If you want a very special experience, go to a religious hostel. You don't know what it is? We also didn't, until it was the only hostel with reasonable price and free spots. We were accommodated in The Shelter and received a Bible each after checking in. On Friday, you get some bread from the priest and you can attend a prayer and cook together dinner with the other people in the hostel. There is also no wifi, so you have more time to be spiritual. Be careful though, the main gate closes at midnight and everyone will be in bed around 11 pm!

Spend time with locals. We had the pleasure to meet amazing Miro from CouchSurfing, who not only showed us around, took us snorkelling and to the desert, but we had also great chats about our dreams, travelling, life… it definitely wasn't the last time we have seen him and I sincerely hope his dreams will come true and I'll have the chance to come to visit him in South or Central America!

I am not sure if it is legal or not, but many people buy a beer or wine and go in the evening to chill and drink on the beach by the sea and I can only recommend it, especially if you are on your winter break! It's so soothing!

Bus to Ovda Airport is always full, be at the bus stop at least half an hour in advance to make sure, you fit into the right bus and don't miss your plane (like we almost did!).