Inspiring and Aspiring Students
Yesterday we got an opportunity to attend an event where the most active, hardworking and inspiring high school students were awarded. The competition is called Nejaktivnější středoškolák (The most active high school student), which Diana and Míša attended by themselves in 2015, when the organisation Prostředoškoláky (Forhighschoolers) held it for the first time. It's a really cool project created by young people who realized during their high school studies that they had missed many opportunities so they created a database of projects, courses or activities for high school students and decided to award those, who might not be always the best in their class, but manage to do a lot of extracurricular activities.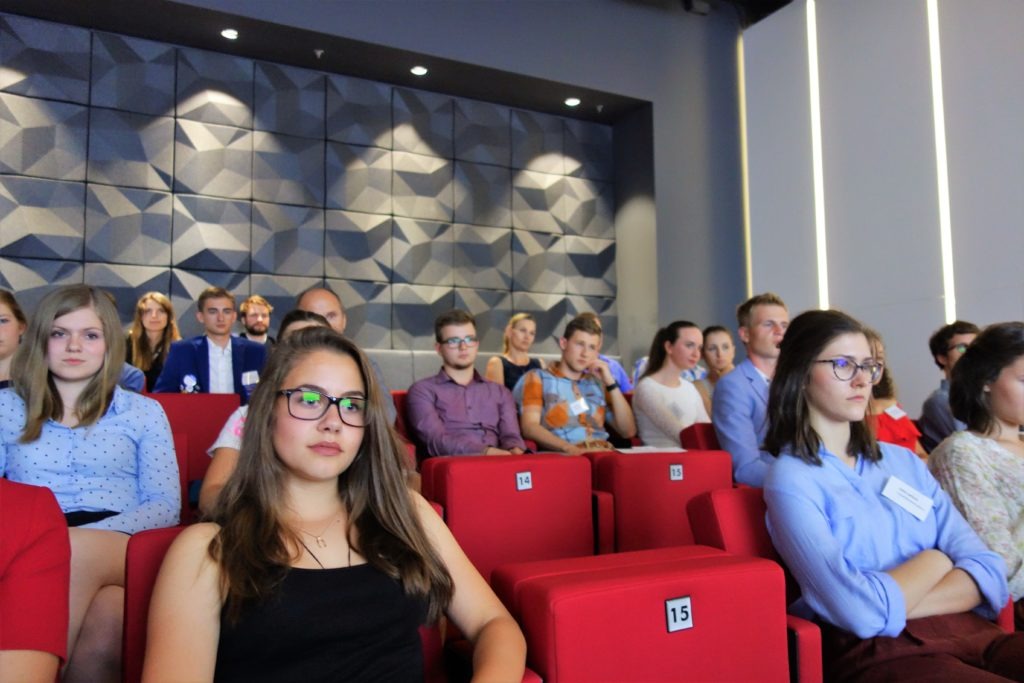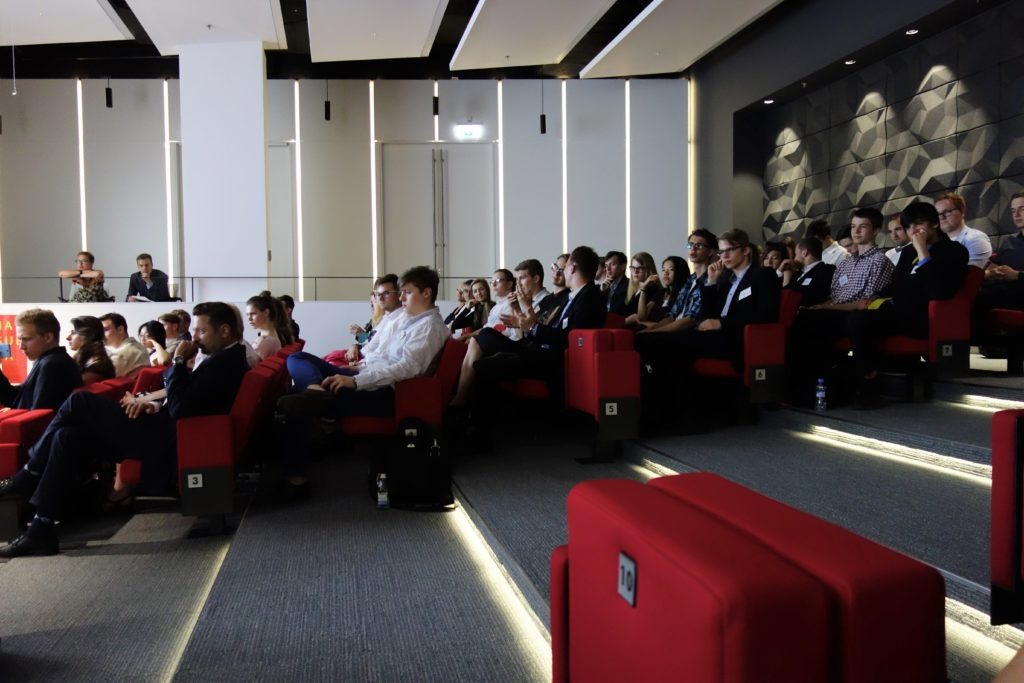 The event itself took place in the offices of Microsoft in Prague. Invited were not only nominated active students but also other interesting young people working in different fields and participants from previous years.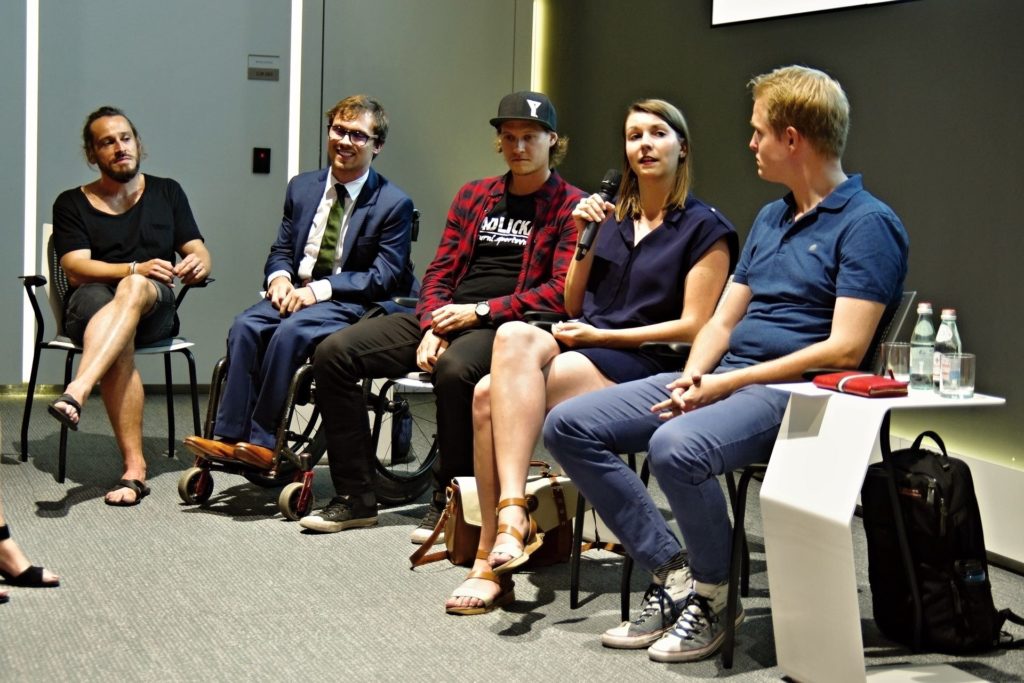 One of the hosts was Patrik Procházka, a psychologist but mainly incredibly inspiring man, whose motto is "Always with smile". In his life he tries to incorporate happiness to people's lives. During his short speech he mentioned some really funny comments. Some people could call him disabled or handicapped but that's not how he describes himself. He said that he has his own chair so he has always his place reserved, for example in crowded trains, isn't that great, he says: "I'm just too lazy to walk.". He explained his opinion that "everyone is somehow afflicted but most of the people don't have it in their documentation". His next project is that he wants to arrange permission so people could smile on their ID photos (which is banned here in the Czech Republic).
Next speaker was Václav Gráf, who is Trips Market Manager of AirBNB in the Czech Republic, Tel Aviv and Athens and a Country Lead for the AirBNB CZE. Mr. Gráf told us about the beginnings of AirBNB. Do you know what AirBNB stands for? Two students in San Francisco didn't have enough money for rent back in 2008, but they had a little space in their appartment. They bought some air beds, created a website and offered an accommodation and some toasts for a breakfast. So that's it – Air Bed and Breakfast. It evolved into these huge platforms with around 3 million offers of accommodation. It is one of our favourite type of accommodation when we travel. Do you also use it? What inspired us the most was his words: "I approached them (AirBNB) by myself. I knew they were looking for someone and I knew I was the only one on the market with the qualification needed for the job (as he worked as a Operation & Logistics Manager in UBER before). So I got it." So, don't be scared to approach someone and make yourself irreplaceable.
We don't want to forget to mention the other speakers – Tereza Jurečková (CEO and founder of Pragulic, project thanks to which anyone can experience Prague through the eyes of homeless people), Lukáš Žďárský (an author of many multi-purpose places around Prague, which he has rebuilt and redesigned) and last but not least – Bob Kartous (a Media Relations Manager in EDUin, where he is influencing agenda-setting of Czech medias on the issues related to the education).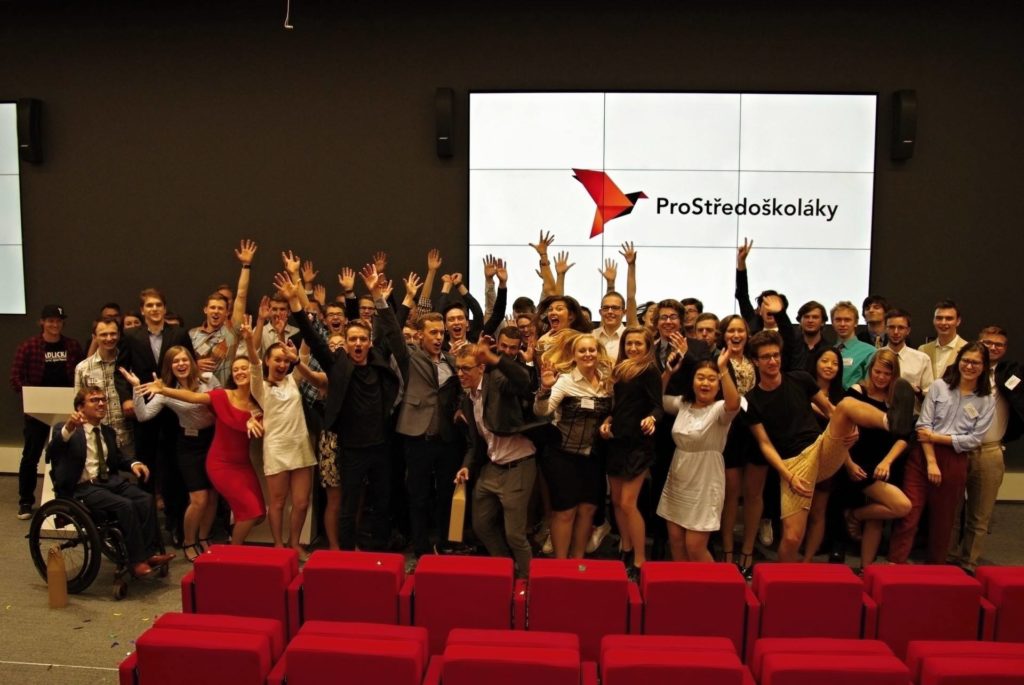 Since we all work with young people we would like to thank all the organizers of the competition for their effort and great event and we hope that they will continue with it. The high school students who took place in this competition could be probably an inspiration not only for other students, but grownups as well. They are a reminder that this generation is capable of doing amazing things!
How active were you during your high school years?