How to climb up the highest peak of Armenia? How difficult is it? How long does it take?
When I was planning the trip to Armenia I had many questions, but I couldn't answer most of them due to the lack of information. So here it comes, the complete guide to the hike to Mount Aragats.
Mount Aragats is located approximately 40 km from Yerevan and has four peaks. Due to the time availability, we decided to climb the Southern peak and the Western peak. If you want to climb the Northern peak, you should have a proper equipment.
The easiest way to start your hike is to arrive by car to Lake Kari (Kar'i Lich) which is around 3200 metres above sea level. It is not advertised anywhere but if you ask in the restaurant for an accommodation they will offer you a room. We paid 5000 Armenian drams per person for one night. It is the best option to arrive in the evening, have dinner in the restaurant (ok, it isn't the best restaurant in Armenia but the prices are not high), have a walk around the lake and go to bed.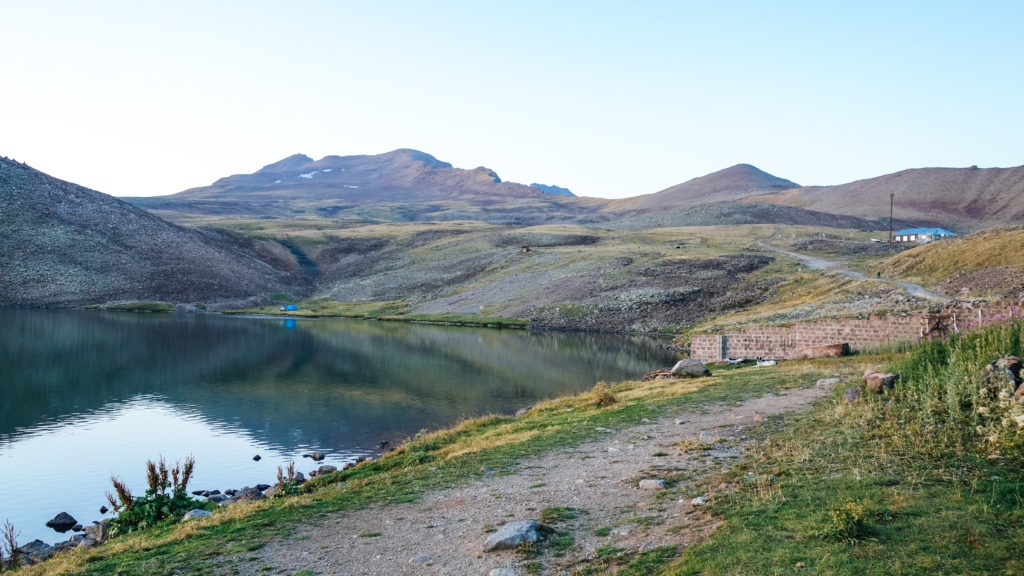 We started our hike at 6:00 a.m. If the sky is clear the way to the top is almost obvious. Walk behind the restaurant, find a path and walk in a direction of the peak which should be normally visible. Later don't try to go straight to the peak but approach the peak from the left. The path there is more suitable for walking. Be prepared for moving rocks along the final part of the hike.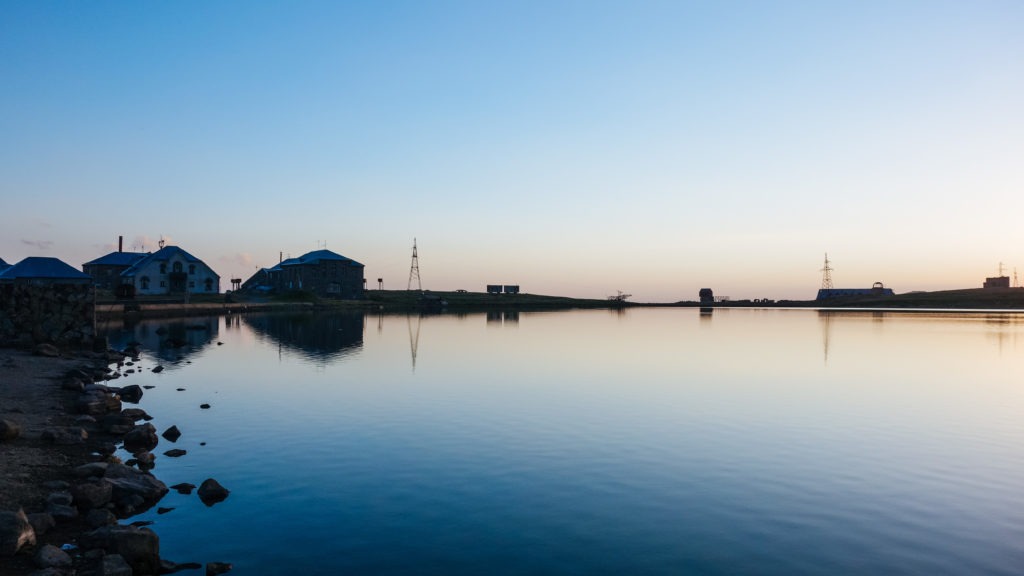 You should reach the south peak in approximately 2-3 hours. If you want you can continue to the saddle and then climb up straight to the Western peak, where you can finally reach the altitude above 4000 metres above sea level. This hike is not exactly easy, try to approach the peak a little bit from the left. Be very careful, most of the rocks will be falling under your steps.
Once you reach the top you will be rewarded by amazing views of the crater and neighbouring peaks.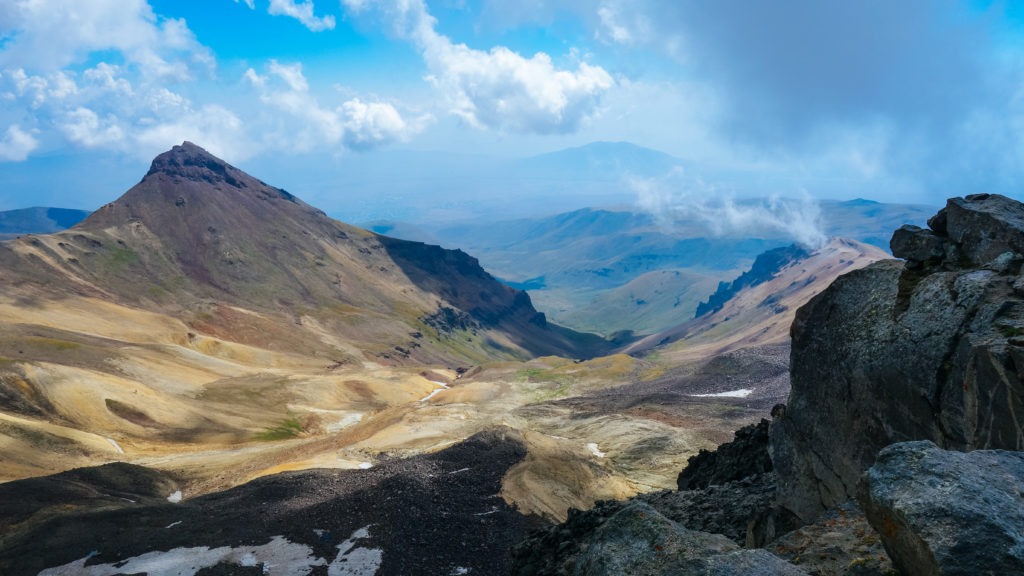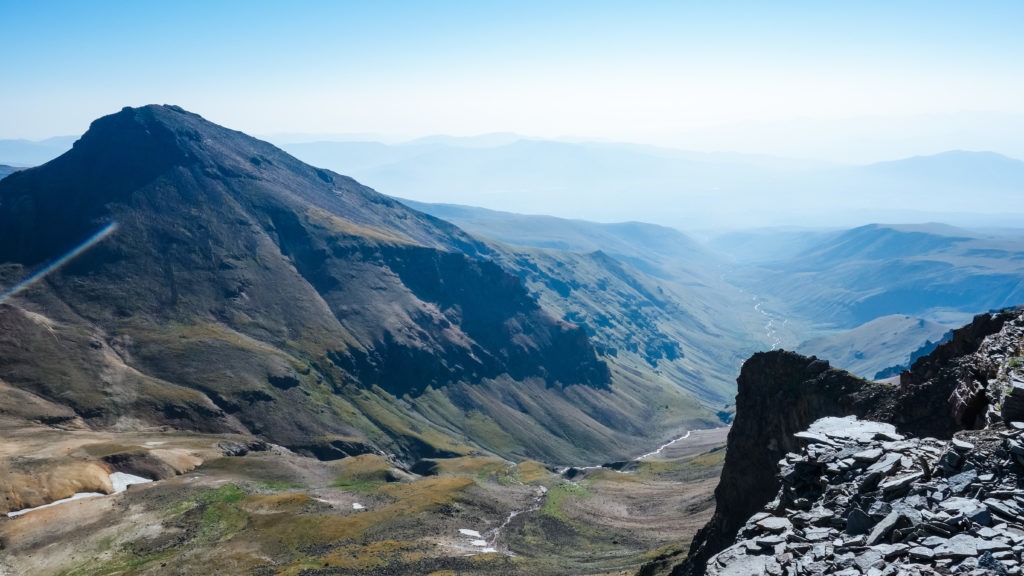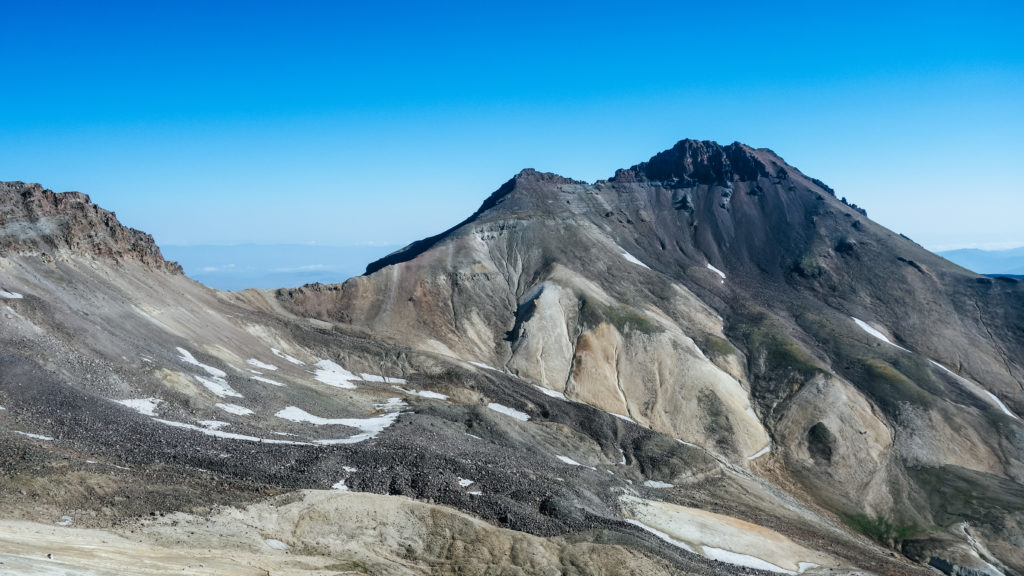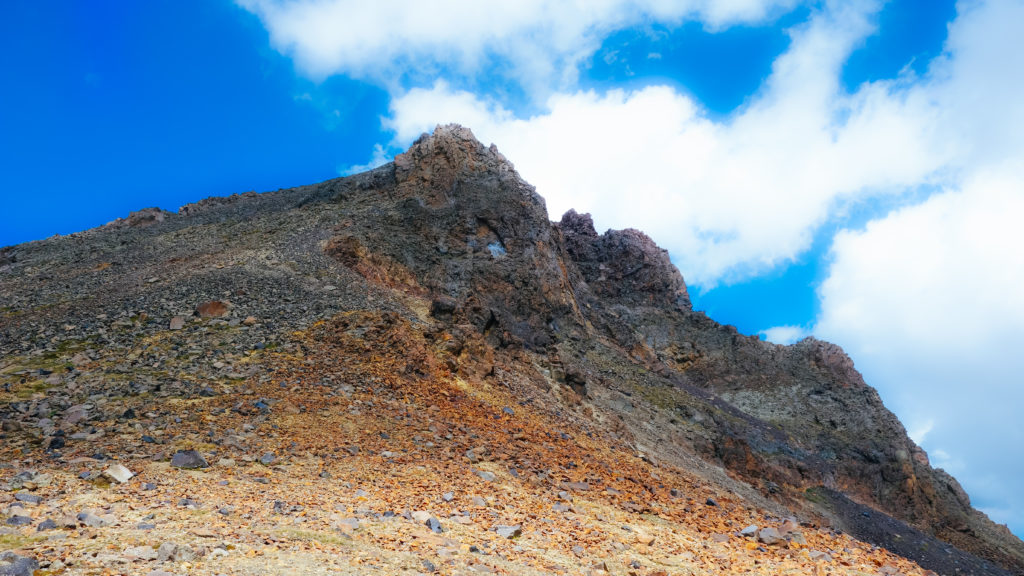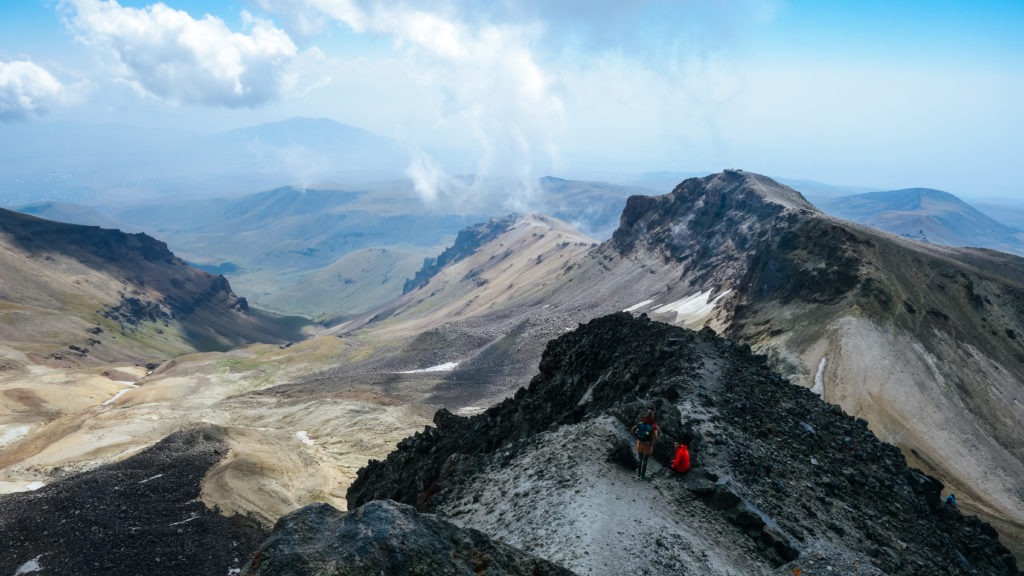 Descent from the western peak by the same way to the saddle and then try to follow contour line around the Southern peak (continue to the right). Afterwards, you will see the lake and it is easy to walk back.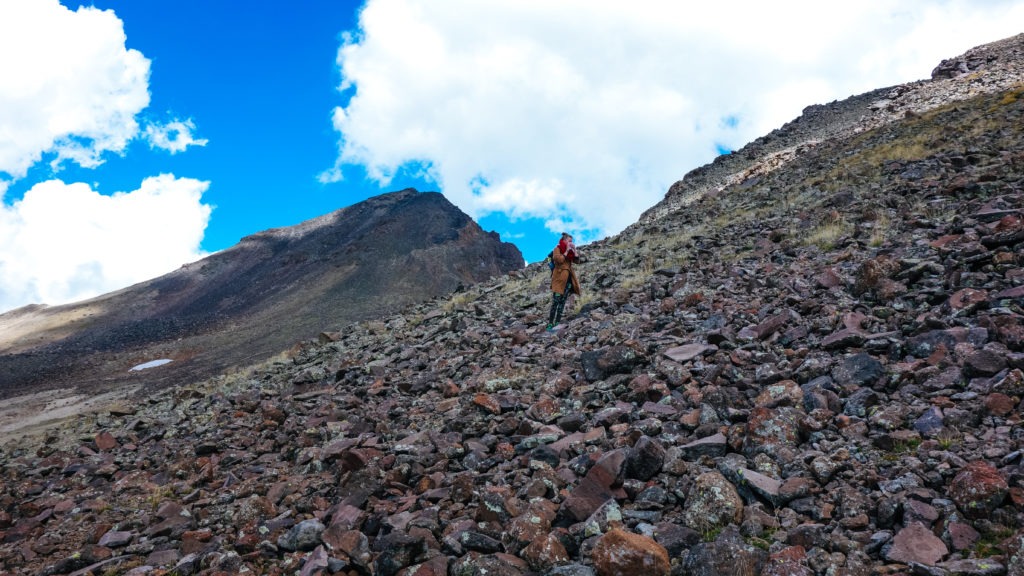 The whole trip took us around 8 hours (we had quite a fast pace).
After the hike, I would recommend a visit to Amberd fortress located just a few kilometres away from the Lake Kari.
Tips:
Bring warm clothes, it can be very cold on the top.
Bring enough of water, there is no water source during the hike. (You can buy water in the restaurant)
You will need hiking boots.
Start the hike early in the morning, the clouds start to form during the afternoon.
Check the weather before you start the hike!
Itinerary:
1st day afternoon: drive to Lake Kari, accommodation (or set a tent there)
2nd day morning: start the hike, you should head out as soon as possible, you should manage the hike in 8-10 hours