Beachin' in Pattaya – Take a break from Bangkok!
Do you want to take a break from Bangkok? Tripadvisor would tell you to go to Pattaya. Our reason for going to Pattaya was slightly different. We wanted to have a few days off, enjoy the sun, relax, wash our clothes and get proper rest. We got it all!
First of all our hotel, which was built in Venice style, was super nice and has a huge pool. We went there for a swim so many times! And it even had a gym where we went a couple of times. We love the countryside, sleeping in tents etc., but after a month of backpacking, we needed to stay in a hotel like that.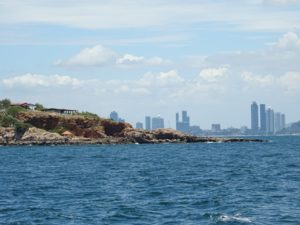 Beaches in Pattaya City were rather terrible. Water there was quite cold and full of rubbish. If you want to enjoy swimming in the Pacific Ocean in Pattaya, go to Ko Lan island. Ferry costs just 30 bht per one way. You get few km away from Pattaya and you won´t regret!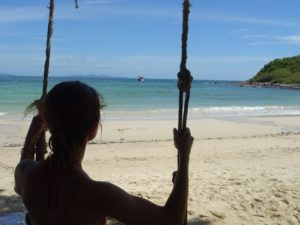 In Pattaya, you can just spend your time at the beach, unless you desire to visit the famous Walking Street. Definitely we are not fans of the sex trade, for which Walking street is famous, but still, we went there around 5 PM, because you can buy some souvenirs there or go for a dinner. At that time everyone there was getting ready for night time. Btw do you know that buses from Bangkok have to queue up next to Walking street every night/ morning? Imagine thousands of ppl going there from Bangkok every single evening for…., let s say many reasons.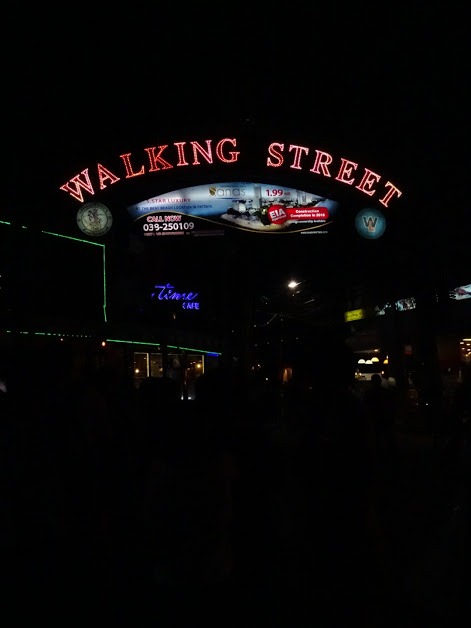 Tips and tricks for Pattaya
Songhathews in Pattaya costs just 20 bht.
How to get to Pattaya from Bangkok? Check this.
If you want to spend your holidays on the beach, consider Hua Hin. This are is not so far from Bangkok, it should be cheaper and less touristy.
Do you miss your pizza, pasta, steak or waffles? In Pattaya, they got so many European restaurants!
What is your favourite beach destination in SE Asia?