2 days, 2 cities – Tel Aviv and Nazareth
Do you have only two days to the north of Israel? How much time to spend in Tel Aviv? Is it worth to go to Nazareth, Haifa or Tiberias? And one of the most important question for budget travellers, how to save money on travelling in Israel? Keep on reading.
Tel Aviv
How to get from Tel Aviv Ben Gurion Airport on Shabbath?
After landing in Tel Aviv Ben Gurion Airport, there is one a bit unpleasant thing you might face – Shabbath. On Shabbath, no public transport (except for Sheruts – minivans around the city) is working. There is no other possibility how to get from the airport other than taxi. Get ready for almost 200 ILS (approx. 40 EUR, 1000 CZK) charge depending on where you want to go in the city. UBER sometimes works sometimes does not, instead of it, in Israel you can use originally British app called Gett (or GetTaxi), but it's quite difficult to communicate with the driver at chaotic airport if you don't have local SIM card, so we had to get a normal taxi in the end. At least it brought us a new friend into our lives – Rebecca, German solo traveller, who wanted to share a taxi with us to save money. We spend the whole day with her.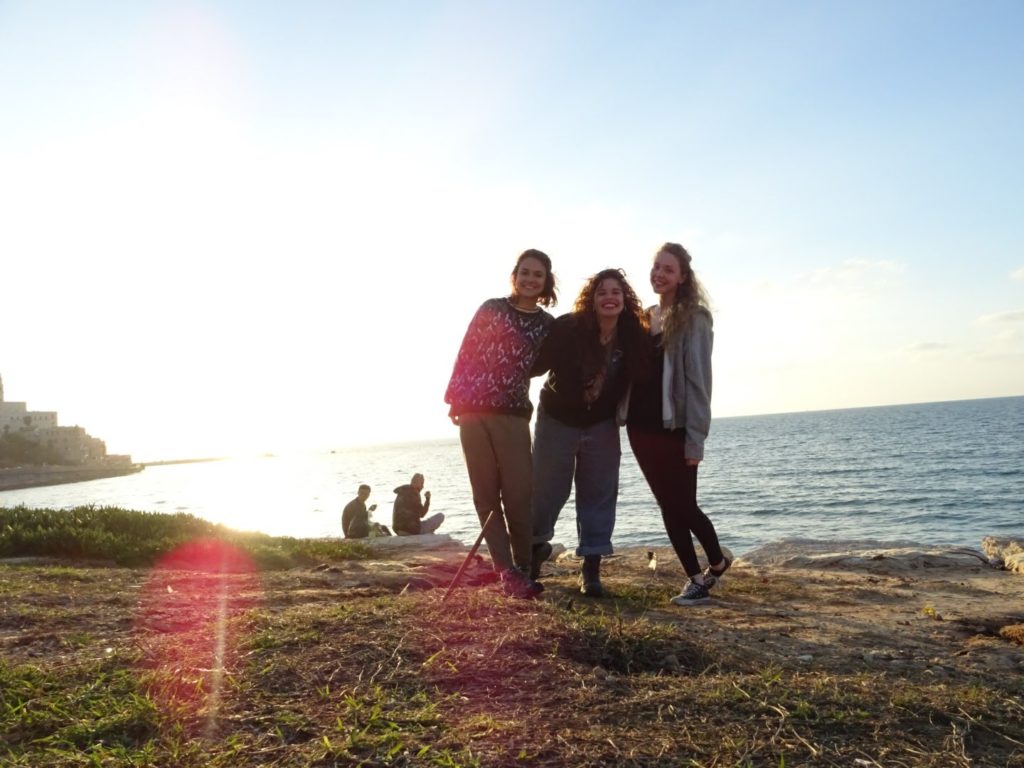 Where to go and what to do in Tel Aviv?
Our first stop in the city was the beach. On many of them, you can get a WiFi to search where to go and what to do. Although we took a map of Tel Aviv at the airport, so we have been ready to go even without internet. Tel Aviv, excluding Old Jaffa (Yafo), is famous mostly for its architecture from 1920s-1940s, specifically houses build in Bauhaus style. We are not experts in architecture and found it a little bit boring, so if you don't have time for a thorough walk, head straight to Bialik square, which is the most important one.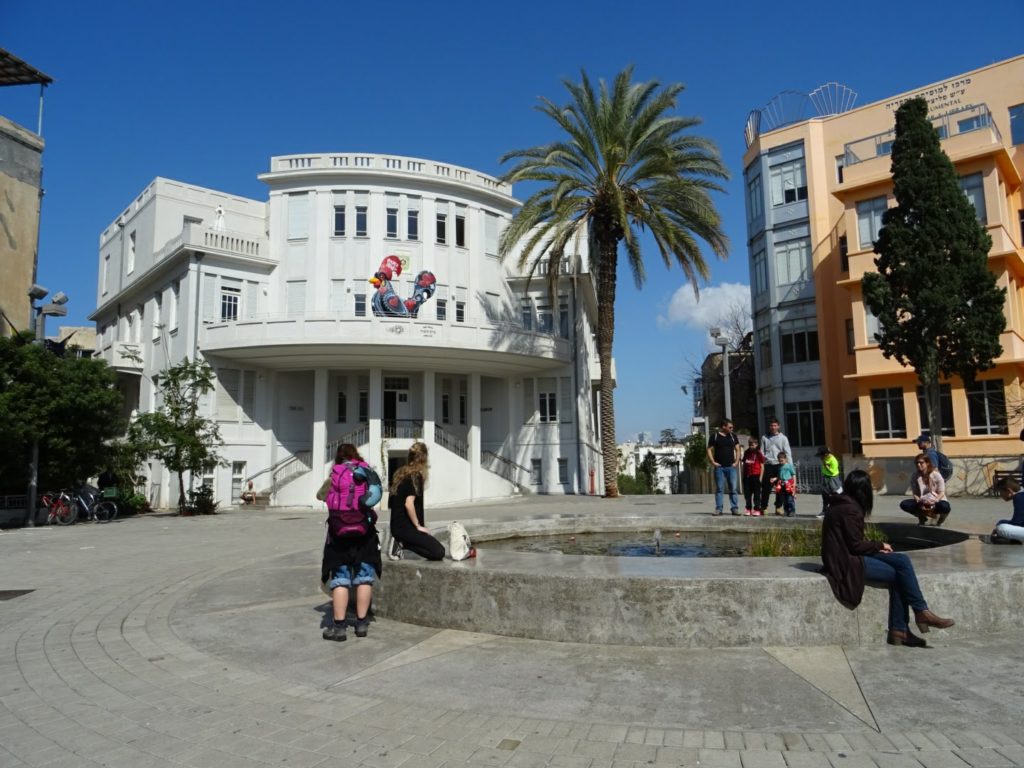 At 2 pm, you can take a free walking tour of Old Jaffa by Sandeman's, which starts from below the clock tower in Old Yafo. Be prepared for very long tour, which is sometimes interesting, but sometimes very boring and full of bizarre stories and exaggerating. It will take you around the whole place and show you some hidden places, but towards the end, we have decided to "escape" and go for yummy falafel instead.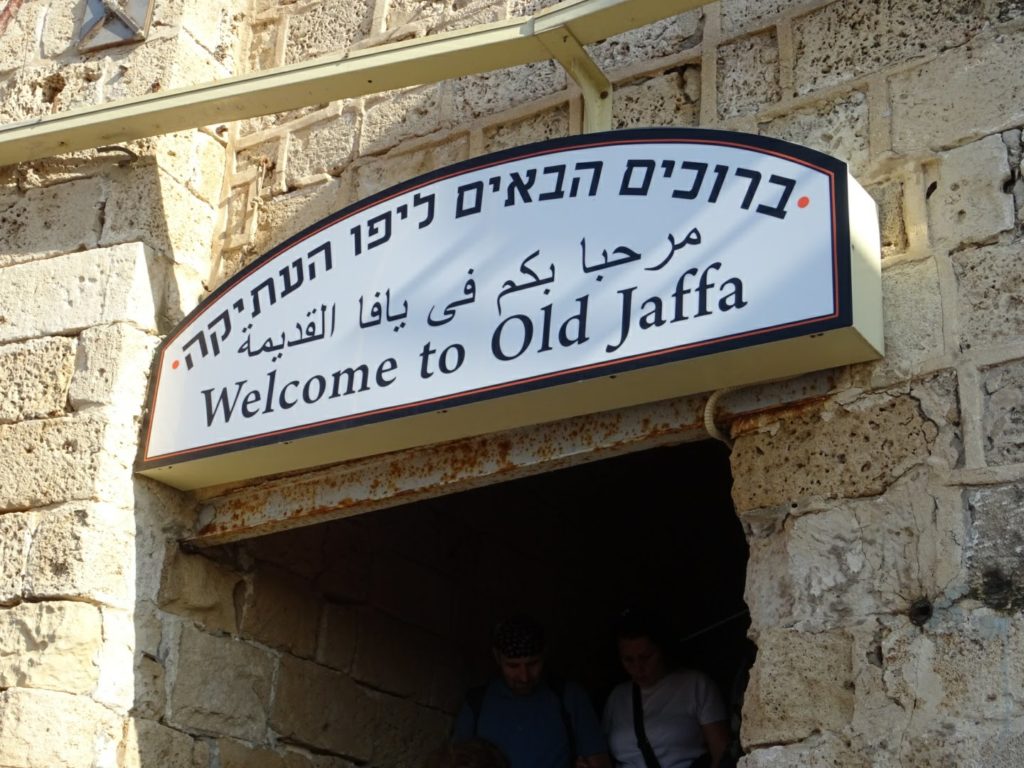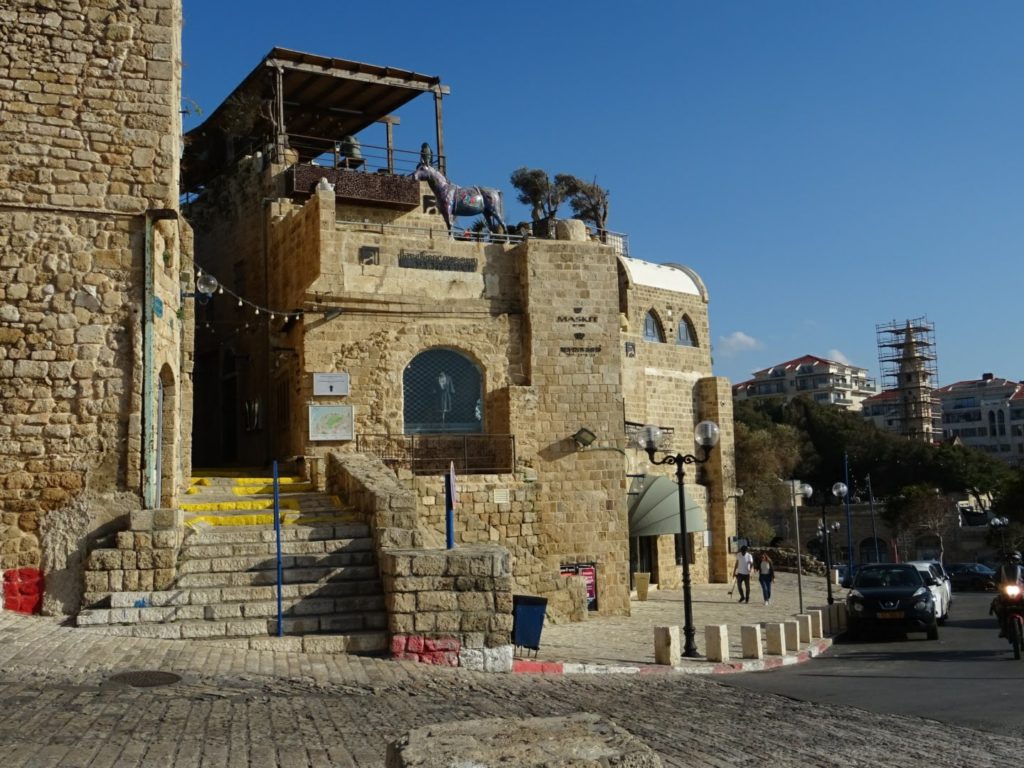 We were on our way for more than a day, starting at midday in Cluj-Napoca, 10 hours in the train to Iasi, sleeping at the airport, early morning flight and whole day with backpacks walking around Tel Aviv… So we have decided to make a siesta on the beach, little nap with the sound of the waves helped us to gain some strength for walk across the whole city to our CouchSurfing host's place. We took a walk on the seaside for couple of km and saw an amazing sunset, so far, I'd say – the best experience in Tel Aviv. Seaside with parks and alternative people in the evening should definitely on your to do list!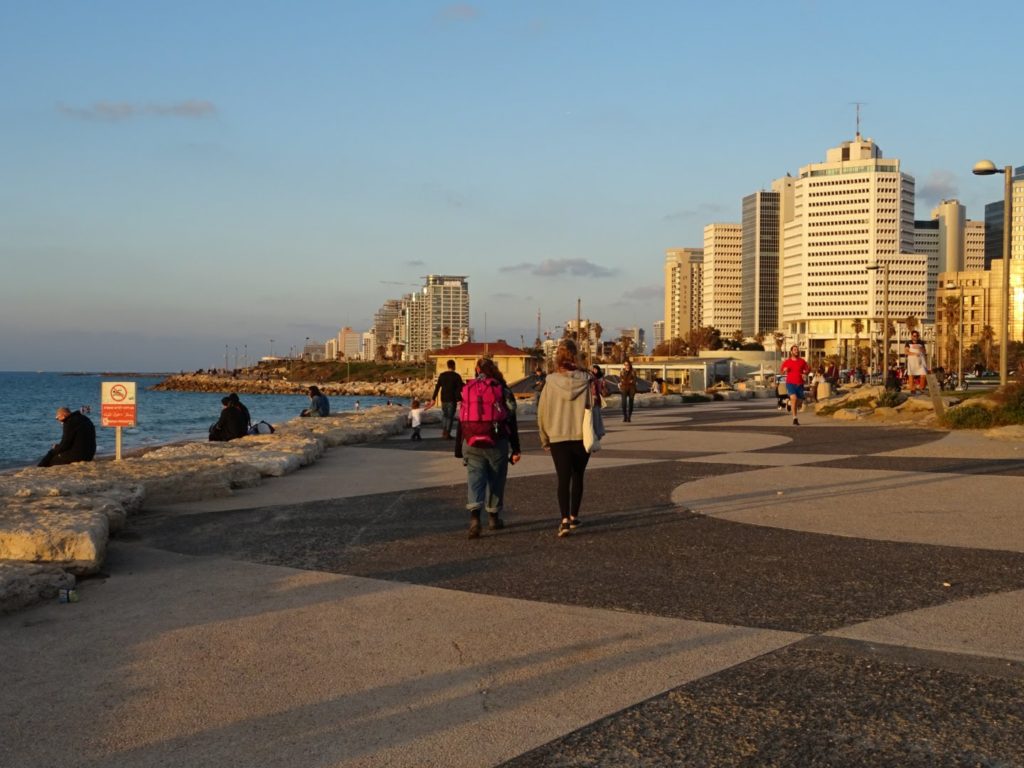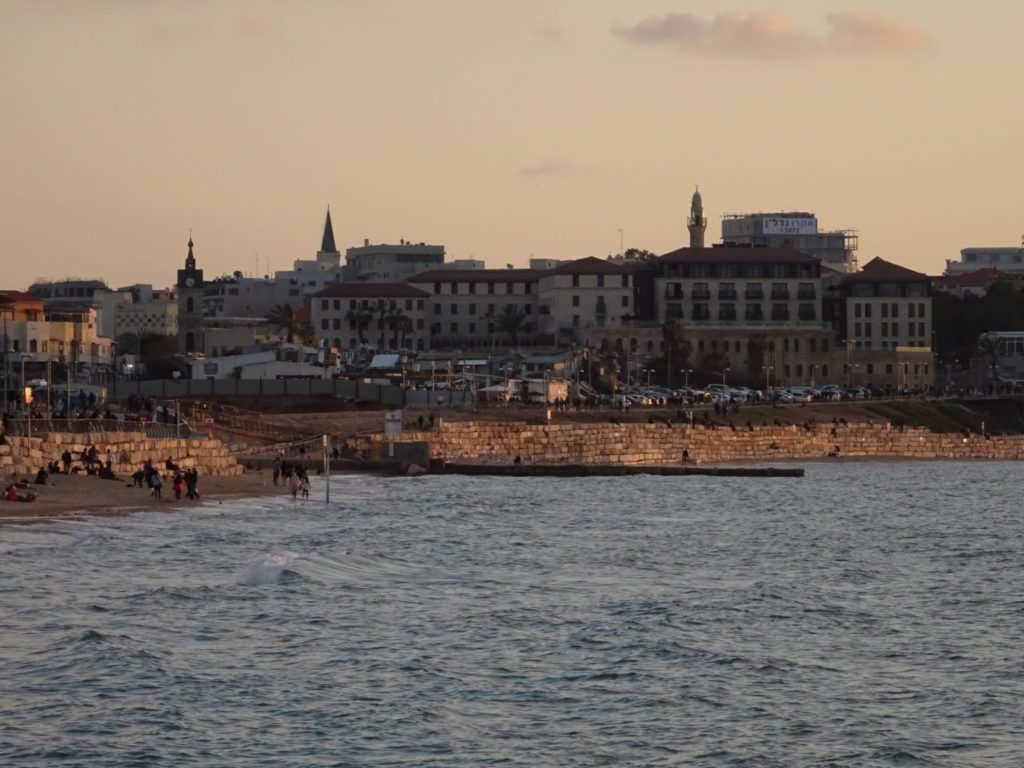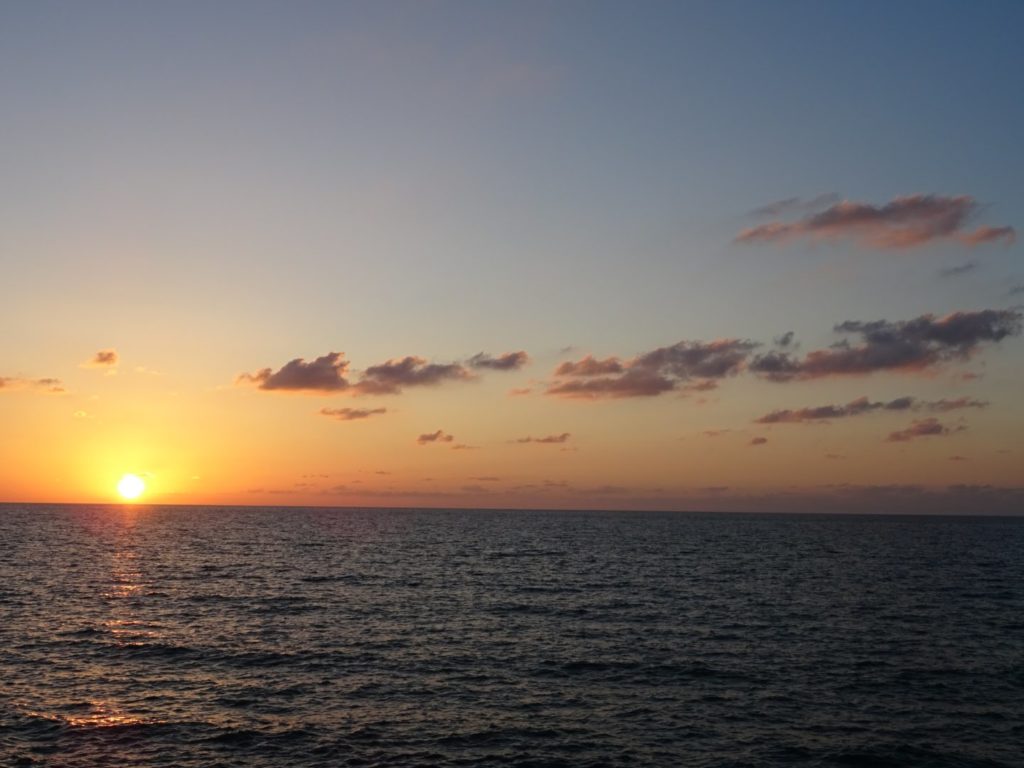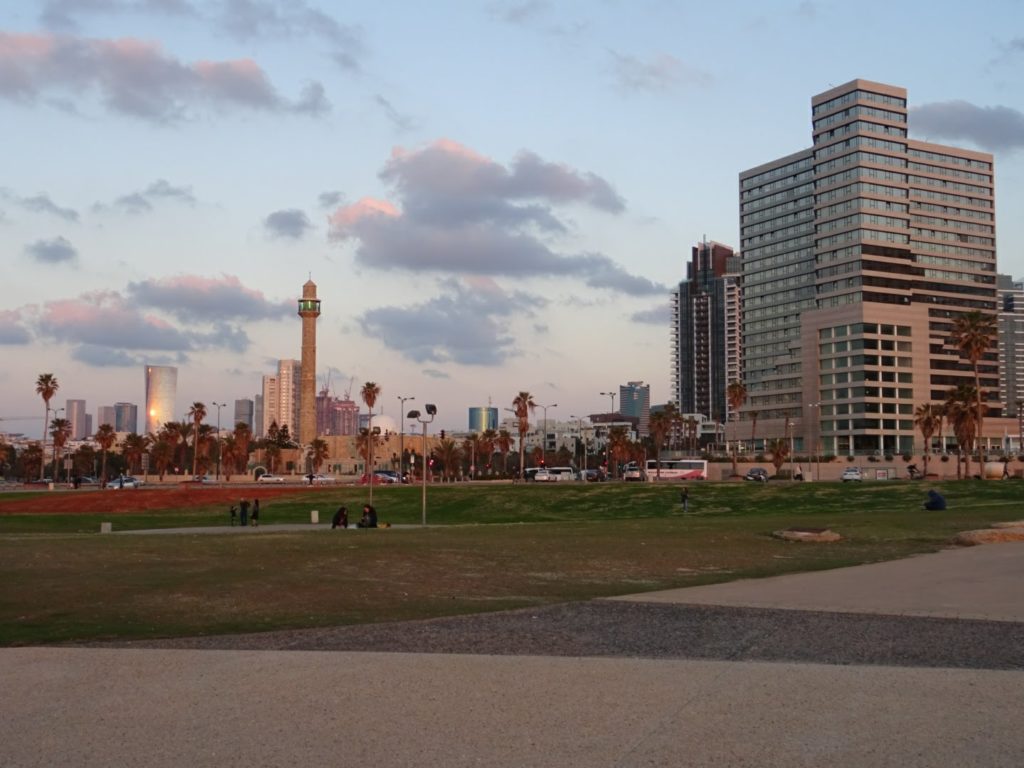 Our host and his roommate are one of the best ones we have ever experienced. They are true travelers, they are nice to have a chat with, very friendly and we truly enjoyed the evening with them. We went for a nice evening walk through some of the favorite spots of our host (Boulevard HN, Rabin square, theatre…) and took a nice pancake in La Bretonne – "local" Crêperie.
Nazareth
How to get to Nazareth from Tel Aviv by public transport?
Take bus 826 from Arlozorov station, the bus comes every half an hour and costs 34 ILS, the ride takes about 2,5 hours, but ask someone to tell you where to get off, the bus doesn't stop at any bigger station and you'll need to take a local bus (1,7,8 or 18) for 4,3 ILS to get to the old town. Get off when you see the Basilica of the Assuncion (bus stops in front of McDonald's, where you can go to the toilet and get WiFi ;)).
What to do and see in Nazareth?
Take a map in local information center (closed on Sunday) and follow the suggested routes. Nazareth is small, so it's possible to do all in a couple of hours. But if I am honest with you, the highlight of Nazareth is the Basilica of the Assuncion, so take your time a properly explore it. Views from the nearby hills are nice, but nothing that would let our jaws fall.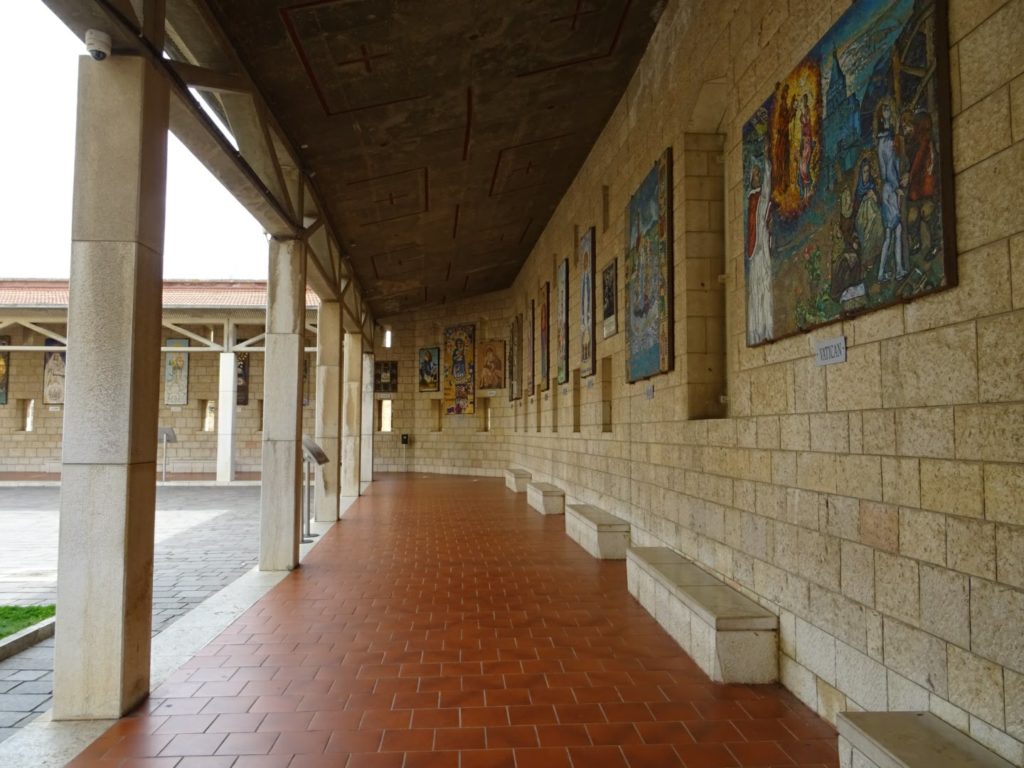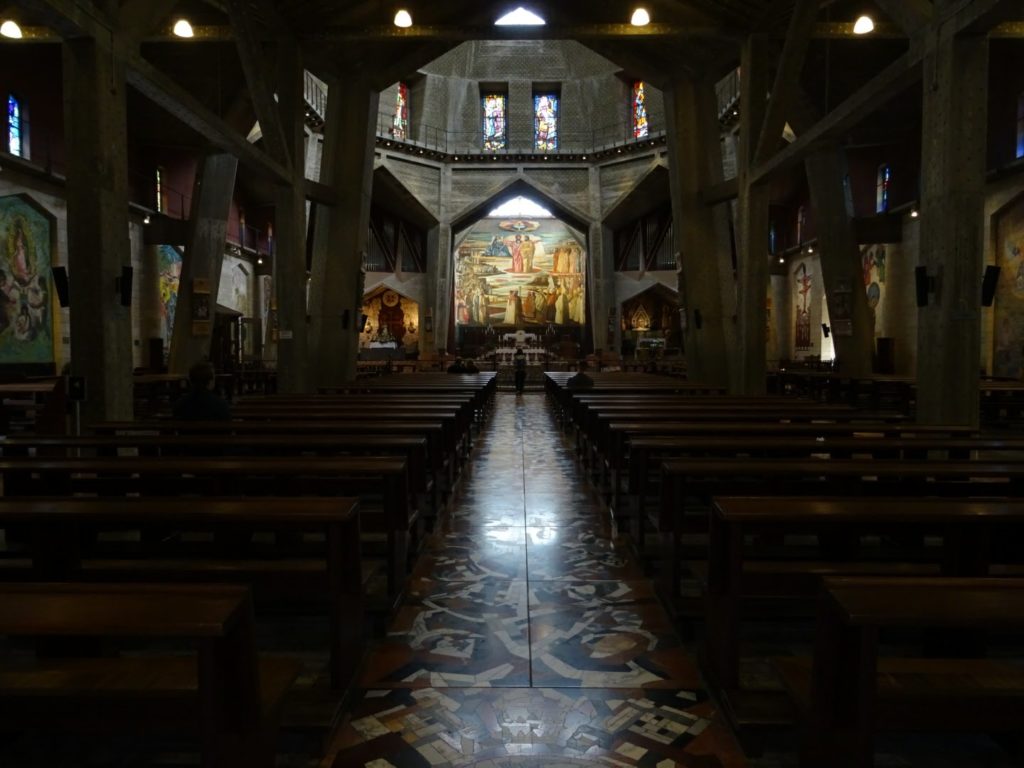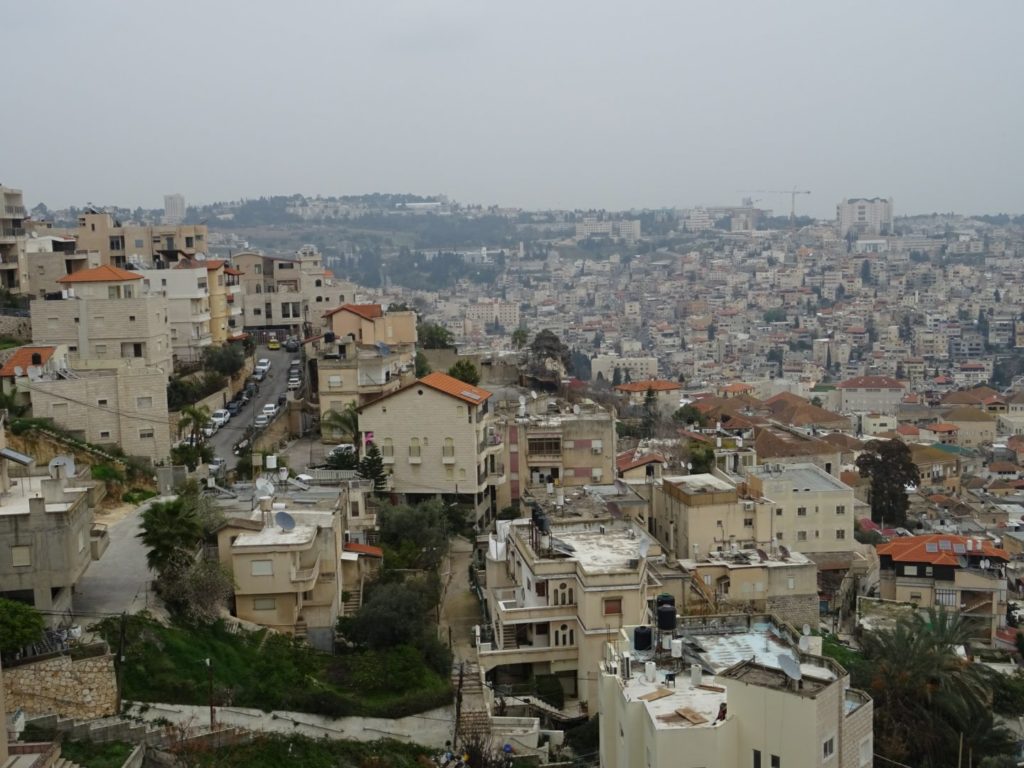 Acknowledgment from Tel Aviv and Nazareth:
Do not come on Shabbath, everything will be closed – museums, markets, everything…
Spend more time strolling at the seaside, rather than in the city center.
You have to be comfortable with asking people, most things are written in Hebrew.
Do not count with sleeping on the bus, Israelis seem to know only gas and hard break style, so even though I normally don't feel sick on the bus, this time I did.
If you want to sleep somewhere in the north of Israel, it is possible to take a bus to Tiberias or to Haifa and sleep over there, but unfortunately, our program was rather tight. Our hosts told us, that Tiberias is mostly worth visiting if you are strongly religious and that Haifa is very nice, but already further away and we would have to spend one more day in the north.
One day in each is definitely enough.