What you should visit in Toronto, Canada?
I am sure that everyone has to love Toronto! You won´t find it as vibrant as New York or London, but Toronto is really sweet as all Canadiens. If you are travelling to Canada or the US, you might have a stopover in Toronto. Take an advance of it!
Transportation
When you land at Pearson airport, Toronto, follow the signs to the UP Express, which runs every 15 minutes to the city center (Union Station). Downtown can be walked by foot or you can travel around by subway, tram or bus. Most of the tourist sites are within walking distance from Union Station.
What to see? 
In Toronto you will find everything from a Nepalese restaurant to an exhibition of modern art. Whatever you want to go to Toronto, surely do not miss these 4 places.
CN Tower
Canadian National Tower was the world's longest-standing building for decades. Nowadays CN Tower  still holds its primacy in North America and it is the third highest tower in the world. For 42 CAD you can see an exhibition about CN Tower  and then go up.
You can skip Skypod, it isn´t worth it.  In summer 2018 Skypod is under reconstruction, so you can get there for free, but still I would not go for it again.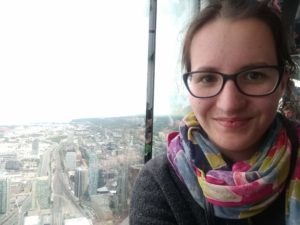 Compared to Burj Khalifa CN Tower is less stunted, but offers much more interesting views. At the top you can buy drinks and food, enjoy views or watch through the glass floor. Landscape around Toronto is really flat, so you can see tens of kilometers of flat surface, buildings, Ontario lake and woods.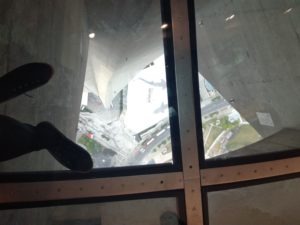 Toronto islands
Toronto islands can be reached by boat for approximately 7 CAD every 30 minutes. You can get to 3 harbours on  3 different islands. No worries all islands are connected by bridges, so you can walk from one to another.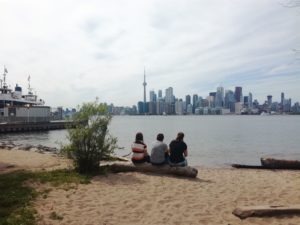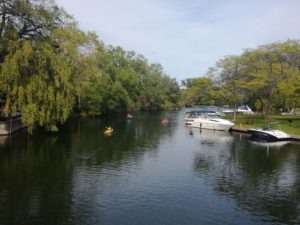 Distillery district
Hipster cafes, tiny shops and brick houses. Welcome to Destilery District, where you can just wander around and spend quality time with your friends or family.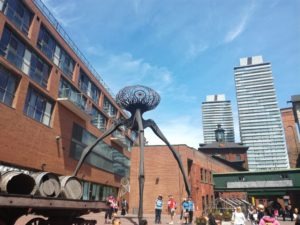 The sign and town halls
In downtown you can also visit old and new town hall next to each other. Don´t forget to snap a pic of the Toronto sign! I did, but all of the pics are so blurry 🙁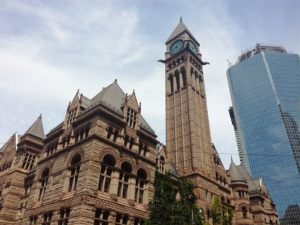 Tips and tricks:
If you like Mexican cuisine, you can stop for a quick lunch or dinner in Chipotle. This fastfood is 100% GMO free, pays nice salaries to employers, but stays cheap for customers. What a combo!
Get yourself Tim Hortons coffee and timbits!
If you have a spare day in Toronto, take a bus to Niagara Falls.
Is Toronto or Canada your dream destination? I absolutely love it here.