Transylvania road trip itinerary
I went to Romania in November for a weekend. Diana had visited me during my Erasmus in Portugal and I went to visit her this year. I had never been to Romania so everything was completely new for me. We did a three-day road trip through Transylvania and here is our itinerary which includes famous Brasov, Bran Castle and Sighisoara, but also less known places such as Biertan. If you are curious about other places in Transylvania or you have more time, don't forget to check also Diana's article from Transfagarasan road trip, Bucegi Mountains and Peles Castle, and other places close to Cluj-Napoca.
Our trip begun in Cluj-Napoca, where 3 Diana's friends joined us. Let me introduce you, Lena and Lion, from Germany and Alen from Serbia.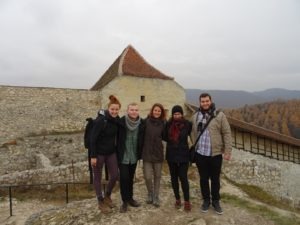 And here is our perfect itinerary!
Where to stay in Transylvania?
A natural centre of all beautiful historical sights is Brasov, where we have also stayed. It gives you the opportunity to go out for a beer in the evening as well as getting a nice accommodation for a small price. We have stayed in Old City House 2 and it was a bargain! Super cheap, nice and situated in the very heart of Brasov.
Day 1 Cluj-Napoca and Brasov
You can get to Cluj by plane, direct bus or train from Vienna, Budapest, Milano or another city. Spend half-day, explore this students friendly city, get your car and go to Brasov. You have to rent a car in Romania, public transport there is so slow and inconvenient.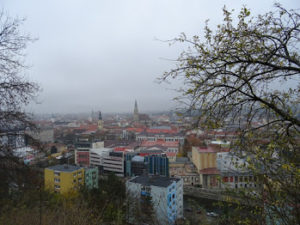 You will see the countryside and cute villages, but watch out! You will probably meet horse carts in every single village and it might be quite tricky to overtake them.
Day 2 Bran castle, Rasnov citadel and Brasov
Go to Bran castle in the morning. Dracula castle is really nice to explore. You can get to almost any room in the castle which is really cool. No worries, you won´t find a tourist trap.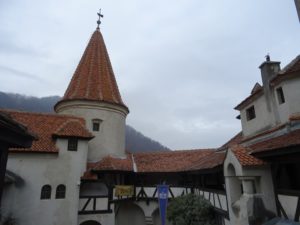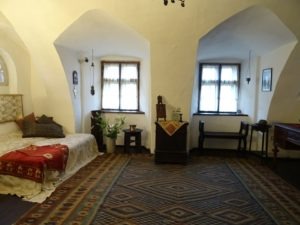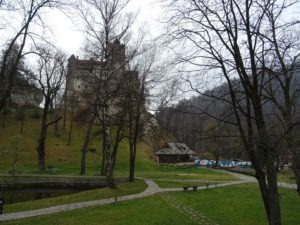 The hike to Rasnov citadel. Enjoy the view! It´s amazing!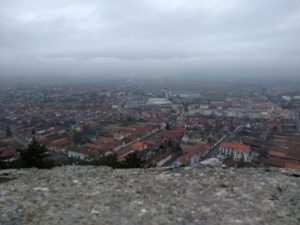 Then you can explore Brasov. You can check out many churches, statues or museums in the city. If you are not a fan of history and architecture, climb Hollywood hill or take a cableway. What you can expect there? Brasov Hollywood sign obviously 🙂
Day 3 Sigishoara, Biertan and Targu Mures
When coming back to Cluj stop in some villages or cities. We went for Biertan, Sigashiora and Targu Mures. In Sigishoara you can explore cool city centre on the top of the hill.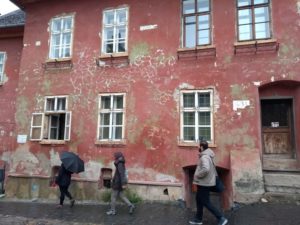 and take some cool pictures and get amazed by the wooden staircase. If you are a fan of churches, stop in Biertan. You will love Biertan church.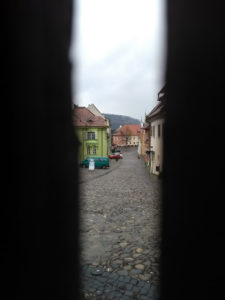 Stop for lunch in Targu Mures. You can have a nice square meal in any restaurant on the main square. Walk around the square and find Romulus and Remus statue near city hall.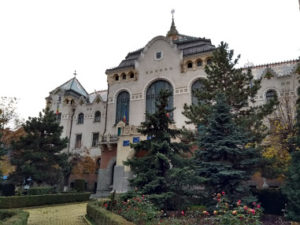 Other tips:
Try placenta, Romanian traditional pastry resembling a thin, small round cake with sweet or savoury filling.
Rent a car!
Are you a road trips fan? Do you have any dream one?