Vardzia and Akhaltsikhe
How to visit Vardzia and Rabati Fortress in Akhaltsikhe in only one day? Is it possible to do it independently? What will you seen and is it worth visiting? Read more to find out!
How to get to Vardzia and Akhaltsikhe independently?
Regardless of your starting point, to get to Vardzia, you will have to transfer in Akhaltsikhe. Take it as a positive, because you will get the chance to see also the beautiful Rabati Fortress! To Akhaltsike, marshrutkas (minibuses) from all around Georgia are leaving regularly (for example from the Tbilisi Didube station).
We have travelled from Borjomi. In Borjomi, they will try to persuade you to take a taxi, because the first official marshrutka leaves for Akhaltsikhe only at 9 am. But we have asked the locals and there is a marshrutka coming to Akhaltsikhe from afar around 7:30 am. It doesn't stop at the Borjomi bus station, but if you wait on the other side of the road (opposite the bus station), it will stop for you. Borjomi – Akhaltsikhe bus costs around 3 lari. The marshrutka to Vardzia leaves at 10:30 and costs 5 lari. On the way back, catch marshrutka at 2 pm.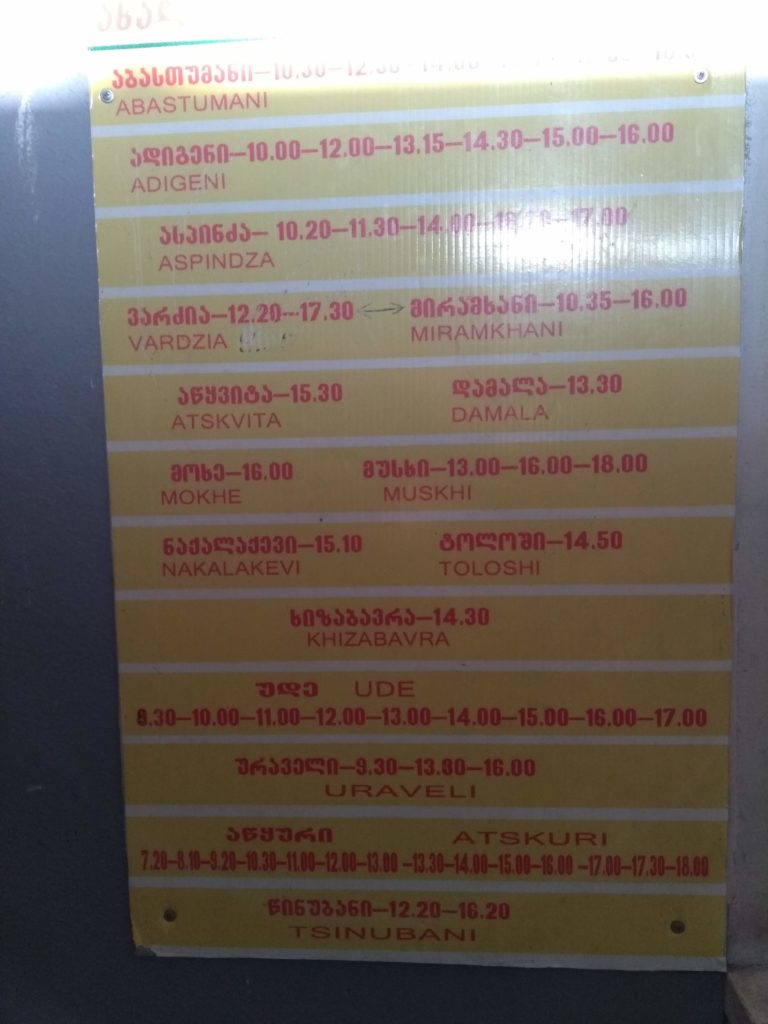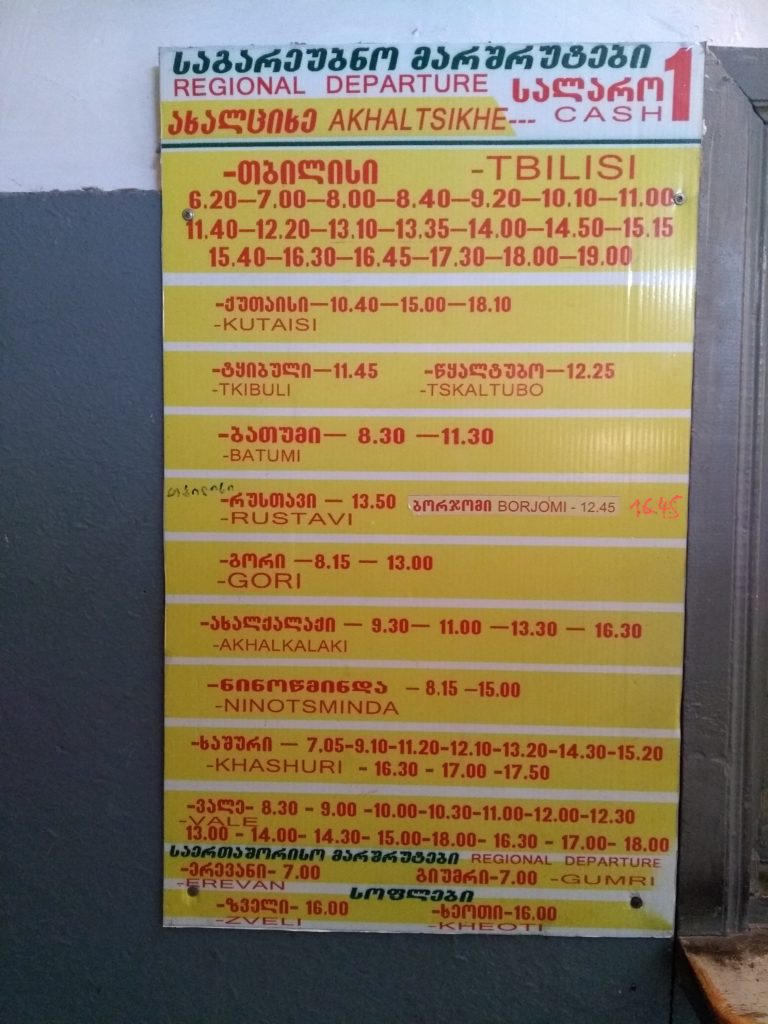 There are also many fortresses and monasteries around Vardzia, so if you are interested in visiting them, you have to take either a private taxi or a tour. We had on our way back from Vardzia a really nice driver, who actually stopped for us next to the road and let us take pictures of the Tmogvi Fortress, but don't count on it.
Akhaltsikhe – Rabati Fortress
If you arrive to Akhaltsikhe early and still have at least an hour before your bus to Vardzia leaves, head directly to the Rabati Fortress. It is completely renovated and very beautiful. It also feels significantly cleaner than any other part of Georgia we have seen. There is an entrance fee, but it is very small – for students only 3 lari. Check out how peaceful and beautiful it is!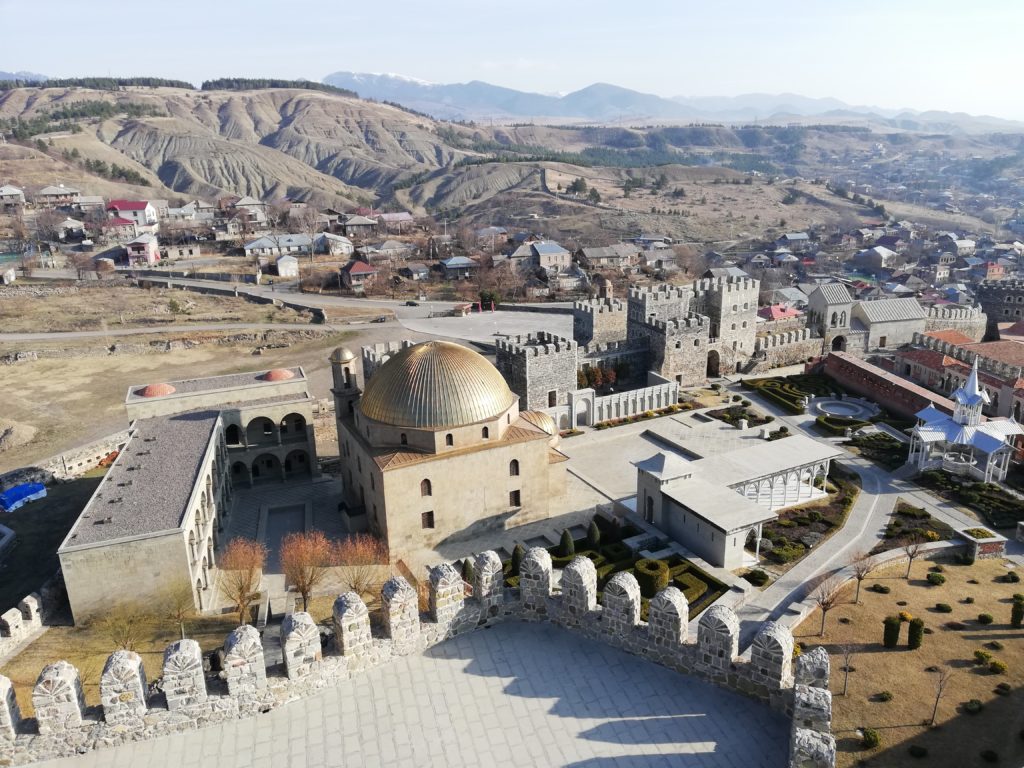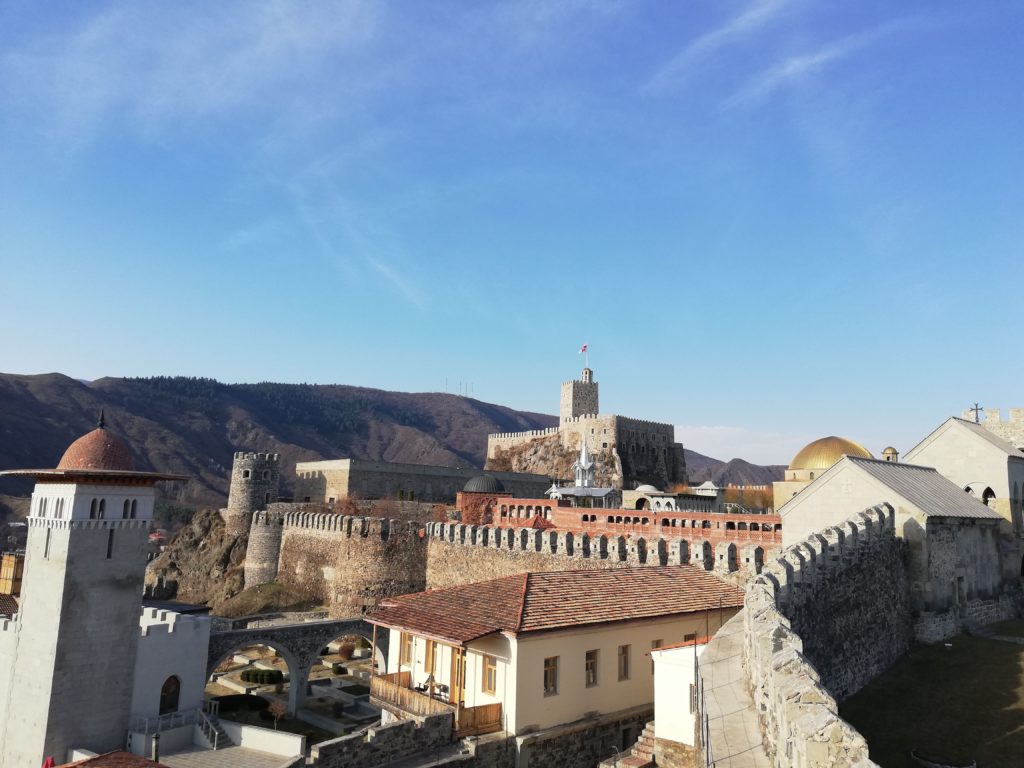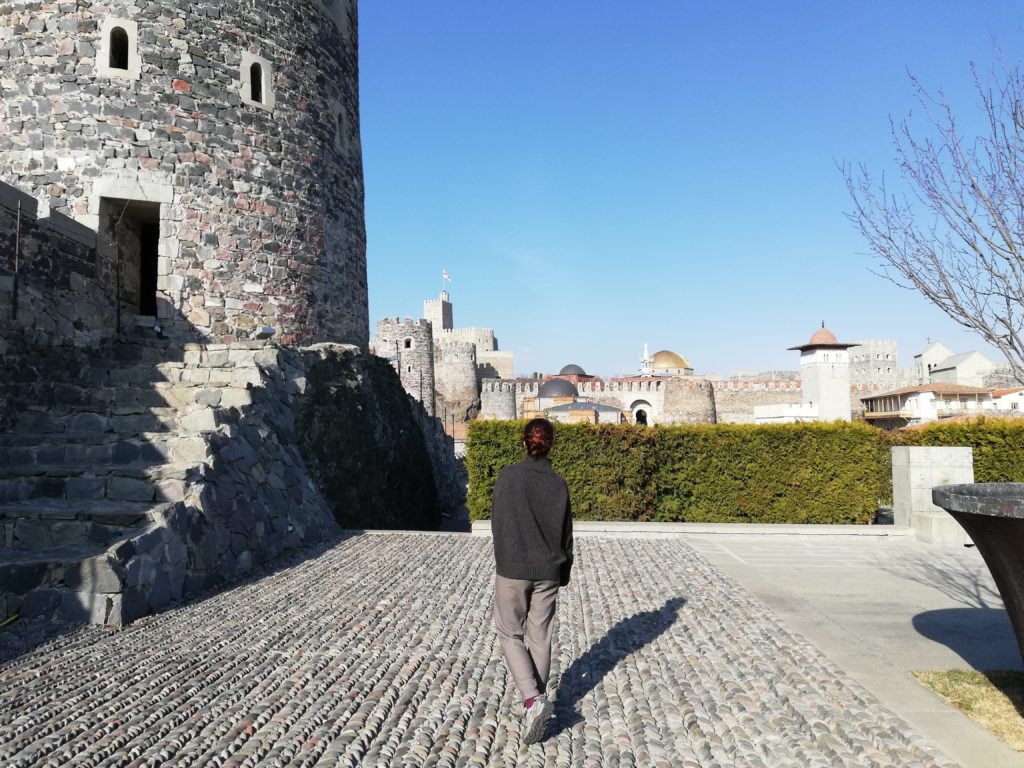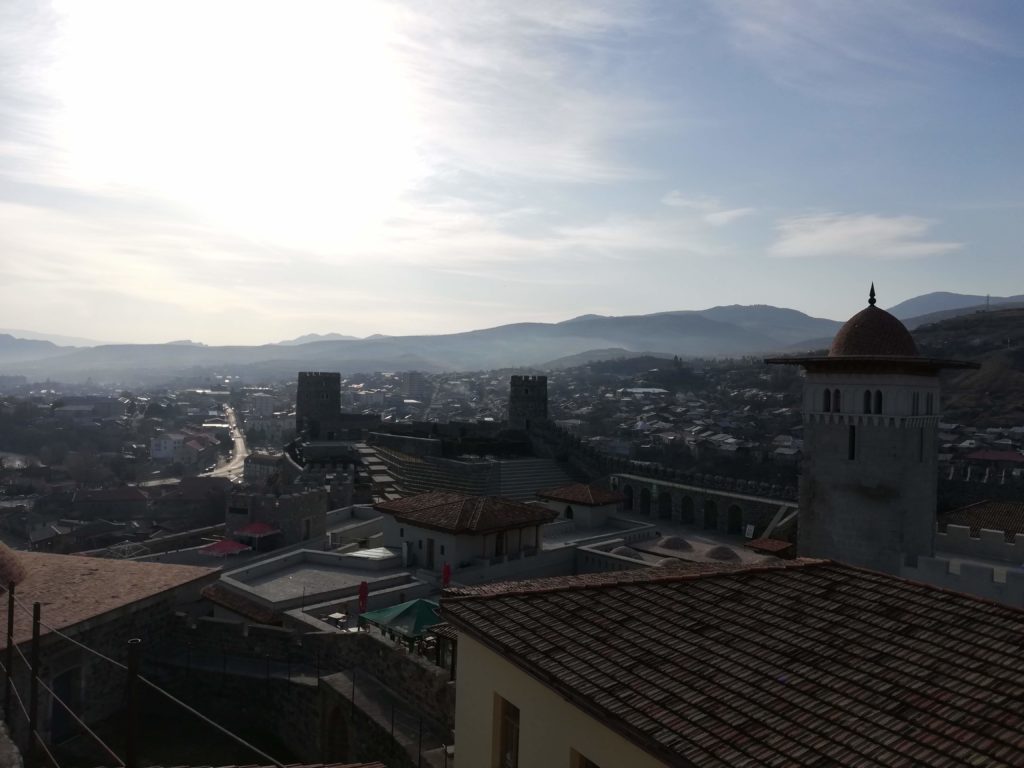 If you decide to stay in Akhaltsikhe overnight, I suggest finding an accommodation with the view of the fortress, like this one. If you have more time, you can also visit the Sapara Monastery 10 km outside of the city. But as we have seen about 300 monasteries in Georgia already, we have decided to skip it for time-saving purposes.
Vardzia
This breath-taking monastery or rather a village carved in stone. Just like Petra in Jordan, but also surrounded by mountains and with significantly less tourists. Bring good shoes and prepare for a hike, it's big.
The price of an entrance is the highest we have experienced in Georgia (15 GEL), but it is still worth it, you can furthermore invest into an audio guide, but since we are not that much into super old history, we skipped that. You can still read a bit about it once you are inside.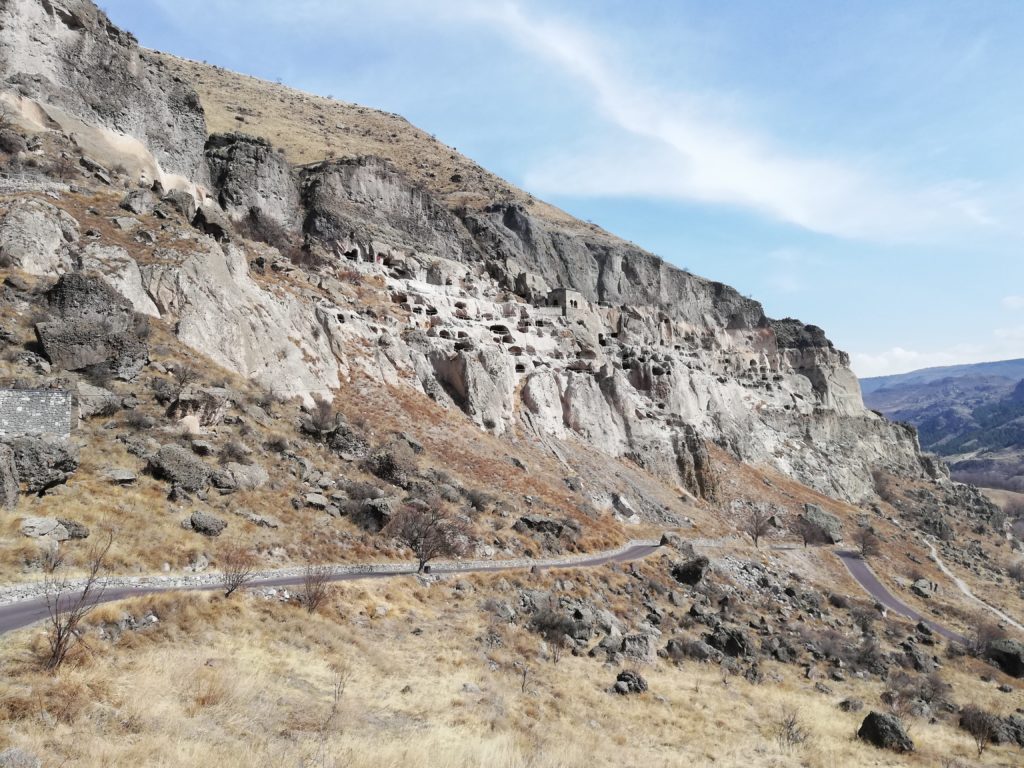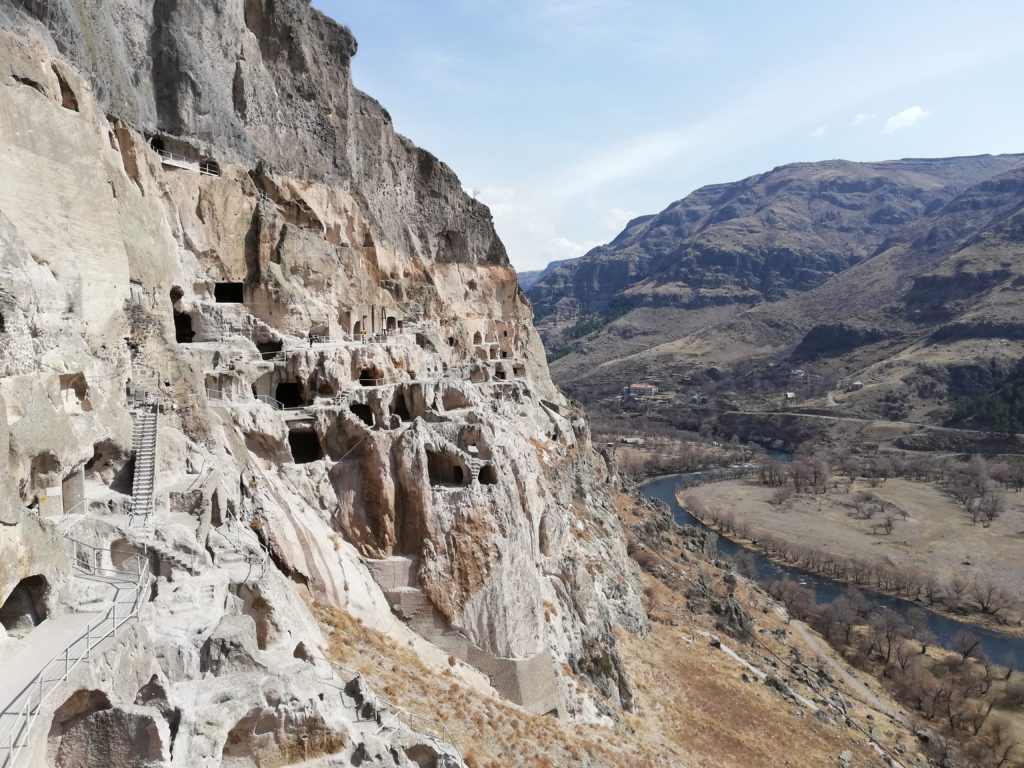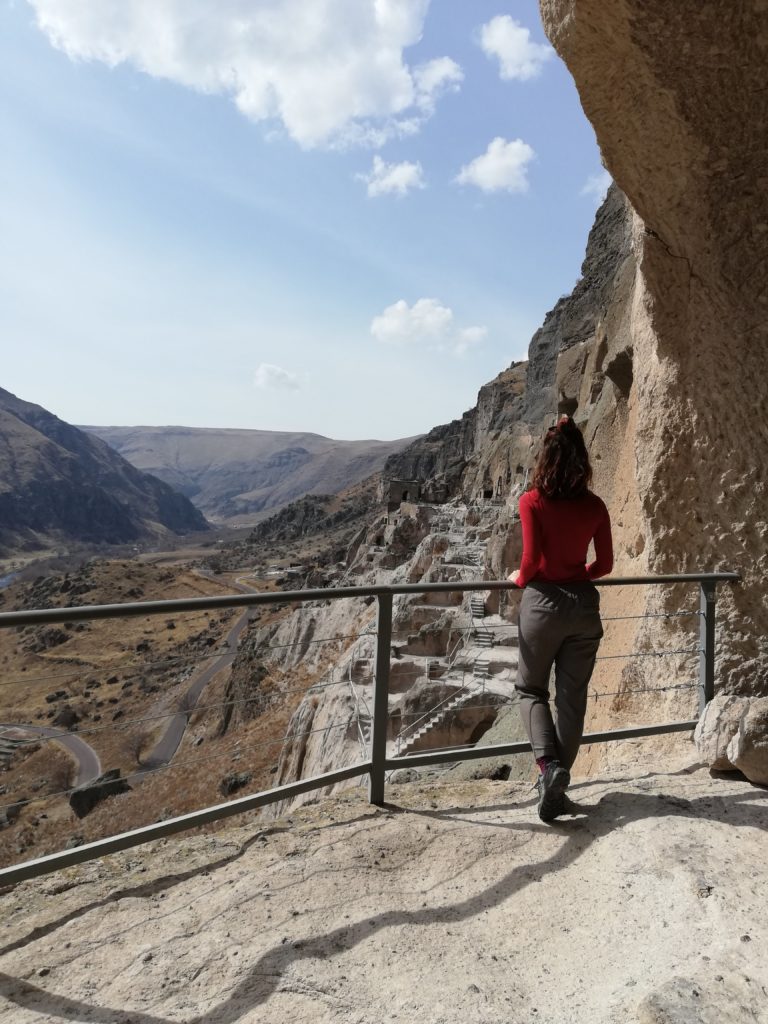 Also a tip for you: You don't have to come back the same way! I wish someone had told us at the beginning!
Have you ever visited any cave monastery outside of Georgia? Or have you visited a different cave monastery in Georgia? How was it?